I know I'm late to the K-Drama party but I've been a Netflix binge watcher for quite some time now. It's just that for most part I've been watching stuff like Riverdale, Stranger Things, The Santa Clarita Diet, and so forth. Then my daughter and I stumbled on Memories of the Alhambra one long weekend.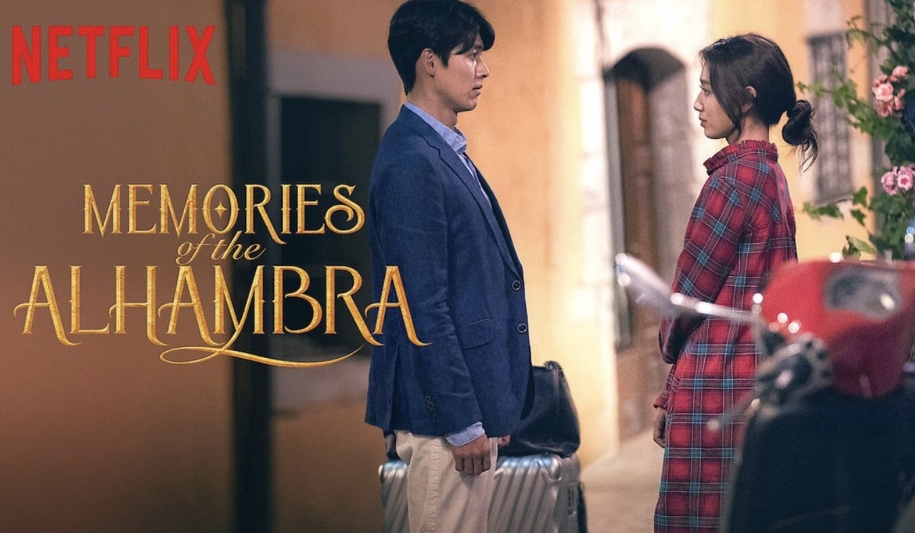 Memories of the Alhambra turned out to be a 16-episode K-Drama series on Netflix. It stars Park Shin Hye and Hyun Bin. They are good-looking people in quaint locations in Europe, mostly Spain. This series is about a revolutionary AR game that combines electronic gaming with real time actions. The game was invented by Park Shin Hye's younger brother, who offers it to Hyun Bin who plays the CEO of a tech company.
My summary doesn't even give the series the slightest amount of justice because some 8 K-Drama series later, this is still one of the more exciting ones I've watched. If it were a book it would be a page-turner. You watch this for the plot, not the romance. You just want to know what happens next. Their love story progresses at a snail's pace, such that it's already episode 12 (there are only 16!) when they start to realize that hey, we have feelings! They are 2 of the most pakipot characters ever in the K-Drama universe. Although I hated the anti-climactic non-ending, Memories of the Alhambra is an undoubtedly great series.
I am a home shopping channel's dream customer. I get so easily swayed by infomercials. When I was in the US, I bought everything from Taebo DVDs to meal replacement products. Years later, we have channels like O Shopping in our networks. I woke up in the middle of the night one time with O Shopping on my TV screen and ended up ordering a set of pots and pans. So… you can just imagine how much stuff I've bought online because of K-Dramas. There's the lipstick Park Shin Hye used in Memories of the Alhambra, the coffee they always drank in Black, the Hera cushion used by Seo Hyun-jin in The Beauty Inside… I'm watching Strong Girl Bong Soon now and I'm starting to want to buy the Royce Nama Chocolates they are always eating!!!
Strong Girl Bong Soon is my 9th series and so far I am liking it a lot. I will probably watch What's Wrong with Secretary Kim next.
So why do I like watching K-Dramas? I find the plots exciting and unique, the characters pleasing to the eye, and well… I find the more conservative and more Asian approach to love much more relatable. Western series have characters making out and hopping off to bed shortly after the first episode. There's a lot of partner swapping too. Most K-Drama couples do not even make it to bed, ever… lol… but you just find yourself rooting for them all the more.
At the moment, I'm already planning a family trip to Korea lol. We went back in 2012 but I'd like to revisit with a different perspective. Who knows… I might just try to find that tree in I am not a Robot… or the theme park they visited in Strong Girl Bong Soon…
Like this post? Subscribe to this blog by clicking HERE.
Let's stay connected: