I'm currently addicted to cushions. After discovering my current HG cushion, Sulwhasoo Perfecting Cushion, I realized there's an entire universe of cushions to discover. So why stop at Sulwhasoo? Hahaha! Lucky for me Althea makes K-beauty shopping very fast, easy, and convenient.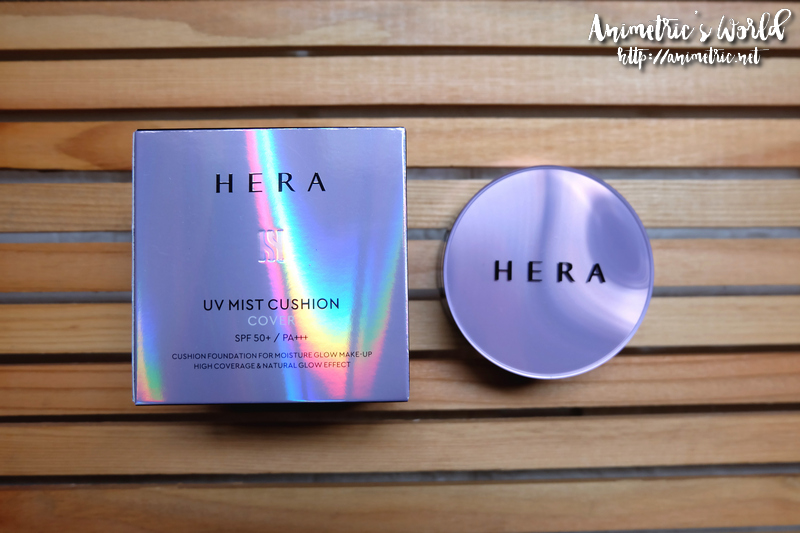 So my newest cushion is Hera UV Mist Cushion Cover (P1,920). I bought it from Althea. Hera, Sulwhasoo, and Laneige are all brands under the same mother company, Amorepacific. More or less everything I've tried from Amorepacific have proven to be excellent products so I had no qualms paying P2k for this cushion.
If you follow me on Facebook, you're probably aware that I'm currently addicted to K-Dramas. The problem is, every time I watch a series, I end up buying makeup from Althea. So I'm currently watching The Beauty Inside on Netflix. Guess what I spotted? Yes, it's the Hera UV Mist Cushion Cover I bought!
Seo Hyun Jin casually takes out the cushion from her bag and pats it on her face. You have no idea how happy this makes me as I have been admiring her skin since episode 1 lol.
I've always been shade 21 when it comes to Laneige cushions so I assumed I would be the same shade with this one.
The Hera logo can be seen in the middle of the cushion surface.
Hera UV Mist Cushion Cover's shade 21 is a tad whiter than the usual Amorepacific cushion. I'm assuming that it may be because it has sunscreen based on the product name. The usage instructions did say to use this in the sunscreen step of your skincare regimen. It's also supposed to lighten your overall skintone instantly.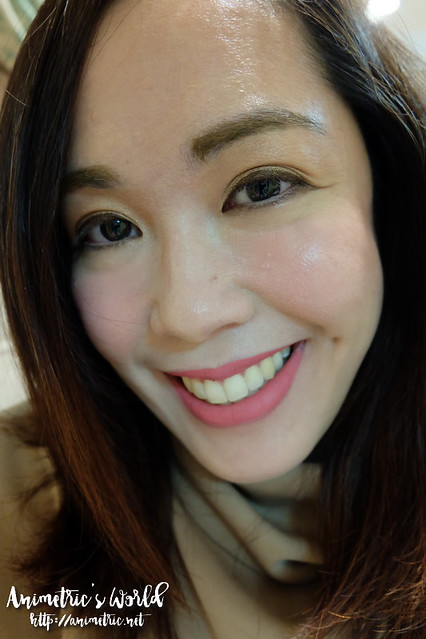 So this is how it looks like when applied.
Here's another photo under natural light. While I felt there is a white cast, I think the problem can be solved by going one shade darker next time (that would be shade 23 for me).
What I like about Hera UV Mist Cushion Cover:
It's lightweight. You don't feel there's anything on your face after application.
The cooling effect is perfect for the hot summer months.
It does deliver on the promise to instantly lighten skin.
The finish is bright and flawless. Skin looks hydrated but not overly shiny.
I like the light fresh scent.
It lasts through the heat. I spent an entire afternoon outdoors a couple of weeks ago and my face was okay during and afterwards.
The price is reasonable since it comes with a refill.
Downside? The coverage is on the sheer side. You can build it up to medium at best, so if you have major flaws that need covering you'll need a heavy duty concealer.
The Hera UV Mist Cushion Cover is available at Althea for P1,920. Have you tried shopping at Althea? I have a 20% off voucher you can use HERE — maximum discount is P200, so you can make the most of it if you order P1,200+ worth of items.
Like this post? Subscribe to this blog by clicking HERE.
Let's stay connected: