I first discovered the joy of watching K-Dramas on Netflix. There are a lot of titles there and I haven't even seen half of what they have. But there are some series like Goblin, Legend of the Blue Sea, and Go Back Couple that aren't on Netflix… so I got Iflix which has all three. Last week, I bought a subscription to Viu. They have all the new series like Hotel Del Luna, Her Private Life, and Angel's Last Mission Love.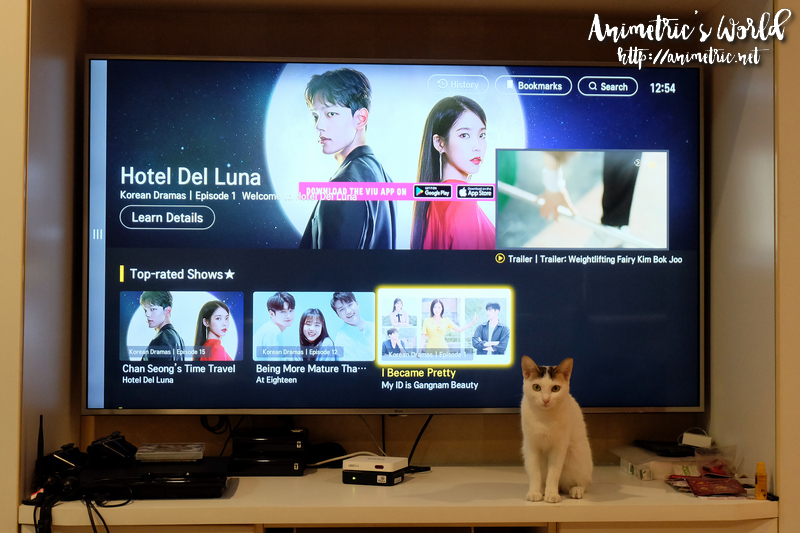 I know I've been saying that I'm not going to get another subscription until I finish all the K-Dramas on Netflix. What finally convinced me to get Viu was our TV. It had a built-in Viu app so I could watch my K-Dramas in HD on our big-ass TV lol. Lucky for me there was a Viu sale on Shopee and I was able to buy a 12-month subscription for P792. That's only P66 a month! The normal Viu subscription is P128 a month.
Viu is the most updated and comprehensive legit source of Korean entertainment. They have Korean dramas, movies, variety shows, specials, etc. There are also movies and shows from Hong Kong and Japan. I also saw some teasers for Viu Originals, but they look kind of lame so no thanks. I'm really just here for the Korean stuff.
It's easy to find what stuff to watch on Viu. If you don't have anything specific in mind, you can browse through many different categories.
The first series I watched on Viu was Hotel Del Luna. I finished 16 episodes in 3 days. I think it's one of the best K-Dramas I've seen so I'm definitely posting a review here on the blog. I'm now starting Her Private Life which stars Park Min Young of Healer and What's Wrong with Secretary Kim.
You can subscribe to Viu via the app for P129 a month. If you're a Globe subscriber, the promo rate is P99 a month. But Shopee beats them all at P82.50 a month if you get the 12-month subscription. The Viu Philippines store on Shopee goes on sale from time to time. I was lucky enough to chance upon it last week so I got my 12-month subscription for only P66 a month.
Although you can watch shows on Viu for free, not all titles are accessible. When you upgrade to a paid subscription, you get an all-access pass to everything they have. You have unlimited downloads, no ads, and HD resolution too. I also discovered that you can only connect it to your smart TV if you're a paying subscriber.
So far I'm really loving Viu. I can watch from my phone, iPad, and even TV. They have the best K-Drama selection of all the streaming services I've tried so far.
Like this post? Subscribe to this blog by clicking HERE.
Let's stay connected: