I recently purchased a 12-month Viu subscription from the Shopee 9.9 sale. Honestly, I had no plans of paying for another streaming service because there are still a lot of K-Dramas on Netflix I haven't watched. But the P66/month deal proved impossible to resist so I caved and signed up for a year. I don't regret it because I've already watched 2 very new (circa 2019) K-Dramas on Viu and they are by far among the best that I've seen. The first one is Hotel Del Luna.
Hotel Del Luna is about an inn / halfway house / hotel where ghosts can stay for a bit before moving on to the afterlife. At Hotel Del Luna, spirits of the dead can do things they weren't able to do in life — read an entire library of books, eat the most expensive dishes, spend their days by the ocean… whatever they want. After they finish their business, they are sent off to the afterlife.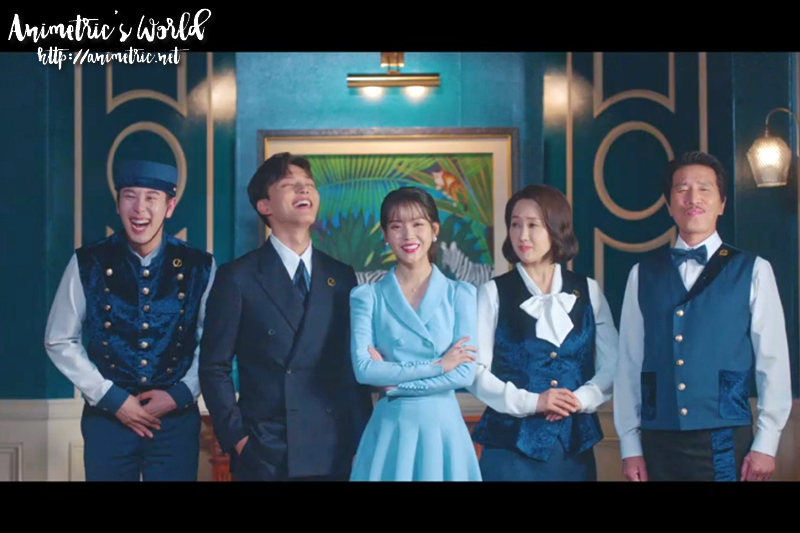 The hotel is owned and run by Jang Man-wol (IU) and her ghostly staff who've been allowed to stay on earth due to their employment at the hotel. Jang Man-wol has been the hotel's owner for the last 1,000 years. But the ghosts can't manage the hotel alone… they always need a human manager to do things only living people can do, like renew their business permit.
In 2019, Hotel Del Luna's human manager is Ku Chan-sung (Yeo Jin-goo), a smart and kind young man who had just graduated from Harvard. Jang Man-wol "gifts" him with the ability to see ghosts and hires him as manager.
What most people don't know is Jang Man-wol is "tied" to the hotel as its owner because she is being punished by the gods for her sins. Jang Man-wol had murdered several people in the past and was "sentenced" to run the hotel for an indefinite period of time. But Ku Chan-sung's arrival changes this. It is said that he is the one chosen by the gods to liberate Jang Man-wol. His purpose will be to send her off to the afterlife so she can finally find peace.
The problem is… they fall in love.
I really enjoyed Hotel Del Luna. I couldn't stop watching once I started. It's a really good mix of comedy, drama, horror, romance, and fantasy. The story is not as simple as it seems. Past lives and connections play a huge part in the events that unfold. You gradually learn how and why Jang Man-wol ended up taking care of the hotel for the last millennium. Every episode has a unique plot that can stand alone, yet everything is connected and tied up neatly in the end. Gosh, this series can even make you feel sorry for a ghost tiger… that's just how out of this world it is! You know what has to happen and you kind of wish it wouldn't happen. You end up wanting Jang Man-wol and Ku Chan-sung to be happy.
Hotel Del Luna is TVN's highest rating drama this year and with good reason. Aside from the unique plot and endearing characters, production values are top-notch. The set designs and costumes are on point and you can see that no expense was spared. I really loved Jang Man-wol's ethereal style — her hair, makeup, and clothes fit her character so perfectly! Definitely a must-watch. This series is available on Viu.
Like this post? Subscribe to this blog by clicking HERE.
Let's stay connected: