Finally… Goblin! This K-Drama is in almost everyone's list of favorites so I decided that it would be my 29th series. Goblin is about Kim Shin (Gong Yoo), a general in the Goryeo era who served under King Wang Yeo. Kim Shin is a loyal and capable soldier, but Wang Yeo's evil adviser Park Joong Heon convinces him that Kim Shin is after the throne. Wang Yeo's insecurity causes him to eventually have Kim Shin killed. But Kim Shin doesn't die. Instead, he becomes cursed to live forever with an enchanted sword sticking out of his chest.
Legend has it that the only one who can remove the sword and end the curse is the Goblin's bride. But Kim Shin has been wandering around for almost a thousand years and he's beginning to doubt she exists. That is until he meets Ji Eun Tak (Kim Go-eun).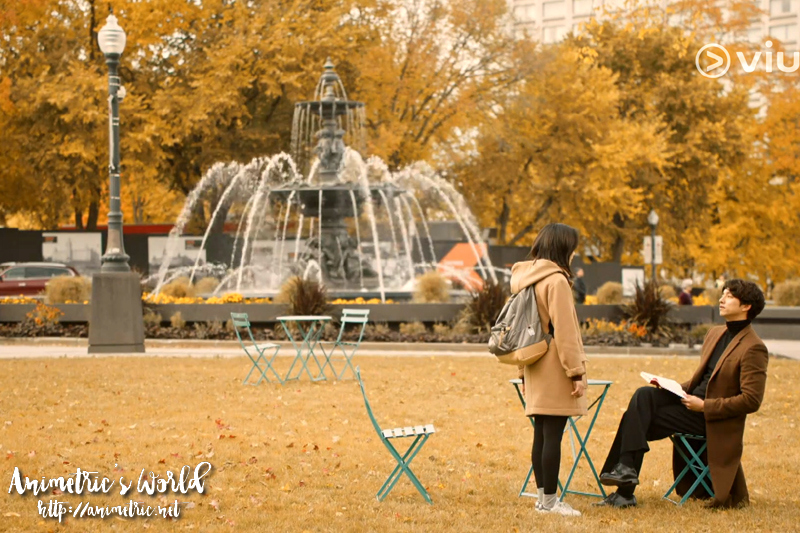 Ji Eun Tak is a girl who sees ghosts. The ghosts have always whispered that she is the Goblin's Bride, so when she meets Kim Shin, she suspects he is the Goblin and is quite excited at the prospect of marrying him. Ji Eun Tak's mother died when she was 9 years old and she has lived with her aunt and cousins since. But her aunt and cousins are quite abusive. They make her life unpleasant and difficult whenever they can and they're out to steal her mom's insurance money.
Kim Shin and Ji Eun Tak always find themselves crossing paths and eventually they confirm that Ji Eun Tak is indeed the Goblin's bride.
They fall in love eventually… and that's where the real problem starts. Ji Eun Tak has to pull out the enchanted sword which only she can see from Goblin's chest. If she pulls it out, he will cross over to the afterlife and find eternal rest. If she doesn't, she will die. There just seems to be no way for them to be together.
Secondary characters include Sunny and the Grim Reaper, who also have their own engaging back story. They are immediately attracted to each other the moment they meet. Grim Reaper weeps the first time he meets Sunny and he doesn't know why. It turns out they're linked because of their past lives which neither of them remember.
If like me, you can't get enough of Sunny and the Grim Reaper, watch Touch Your Heart right after Goblin. It's not a sequel but it kind of picks up were Goblin leaves off for this couple. They even play similar characters!
Anyhow, Goblin is definitely one of the BEST series I've watched. The cinematography is breathtaking! It was actually the first thing I noticed. The scenes are put together so meticulously — what the characters are wearing even complement the background scenery perfectly! The first episode had me hooked and I could not stop watching. Goblin is equal parts funny, sad, romantic, and magical. I have no idea how they managed to make light of such a serious premise but wow, they did and they did so beautifully. Whoever wrote this is a genius. The plot plays out very smoothly despite jumping back and forth from past life to present life. Pacing is perfect too — there's never a dull moment. Even the theme songs fit the show so well.
I thought I'd find it overhyped but noooo, it really lives up to my very high expectations! People are always praising this as one of the best K-Dramas ever and I have to agree. I don't find Gong Yoo particularly attractive but still this truly is a must-see. Goblin is available on Viu and Iflix. It's completely free on Iflix!
Like this post? Subscribe to this blog by clicking HERE.
Let's stay connected: