For my 72nd K-Drama, I watched Mouse. It stars Lee Seung Gi and Lee Hee Joon, both of whom play detectives going after a notorious serial killer. Lee Hee Joon is Go Moo Chi, a tough detective whose parents were murdered by the serial killer Han Seo Joon. Moo Chi alone was spared from Han Seo Joon's attack as his older brother Mo Woon was also gravely injured trying to protect him. Mo Woon survived and becomes a priest while Moo Chi decides to join the police force so he can put away people like Han Seo Joon.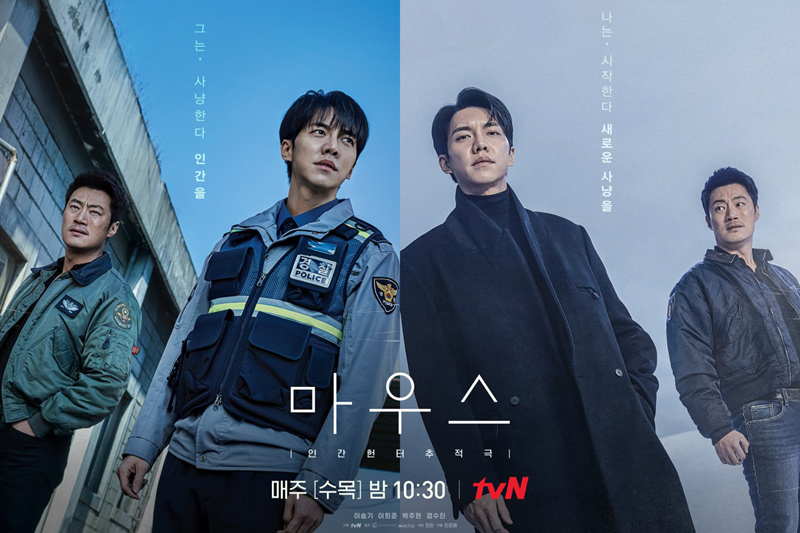 Lee Seung Gi plays Jung Ba Reum, a rookie cop who becomes Moo Chi's partner. Jung Ba Reum is known as the neighborhood nice guy, always ready to lend a helping hand to children, the elderly, and even animals.
A prominent doctor's research seems to show that some people are born with the psychopath gene. They grow up to become evil people capable of the most heinous acts. This is the premise of Mouse. Early on in the series, a handsome and accomplished doctor named Sung Yo Han becomes the prime suspect.
As the serial killer claims more victims, the murders also escalate to become more violent. Moo Chi and Ba Reum have to act fast and stop before there are more victims. I can't really say anymore because I don't want to spoil the plot.
Then there's Park Ju Hyun who plays Oh Bong Yi. Her grandmother becomes one of the casualties and she decides to become some sort of vigilante to better be able to protect herself. Oh Bong Yi is Jung Ba Reum's love interest in the series, having lived in the same neighborhood for many years.
Mouse is a brilliant series which keeps you guessing all the way to the end. Who's the real psycho? You won't know until you're more than halfway through. The writing is so good you're led to believe one thing only to have everything you've ever believed in turn out to be a pack of lies. And the acting… gosh. Everyone just gives it their all. Lee Hee Joon and Lee Seung Gi are very strong contenders for Best Actor in the Baeksang Awards 2022. The plot is so gripping you can't stop watching until you reach the end. It's such a complex yet riveting piece of work I can't really say any more without spoiling it for you. What I can say is this is one of the best, if not the best K-Drama series I've seen in 2021.
Mouse is available on Viu.
Like this post? Subscribe to this blog by clicking HERE.
Let's stay connected: