If you're into K-Drama like I am, you've probably come across the phrase second lead syndrome. It's when fans root for the second lead even if they know he's not getting the girl. We usually experience second lead syndrome when the second lead is good-looking, cool, sincere, seriously in love with the female lead, etc. In short, the guy is an absolute dream and more often than not, too good to be true. Anyway, I've compiled a short list of the most memorable K-Drama second leads for me.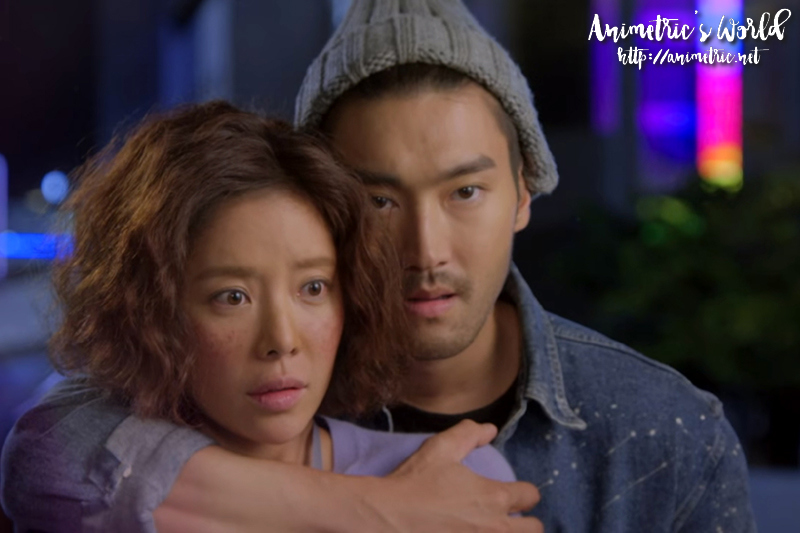 First on my list is Choi Siwon, who played Kim Shin-hyuk in She Was Pretty. In a nutshell, She Was Pretty is about an insecure girl named Kim Hye-jin. Hye-jin used to be the prettiest girl in school during her younger days. But somehow, when she grew into adulthood, she lost her looks and let herself go. This causes her to be very insecure. My gosh. I can't wrap my head around WHY ate ghorl would not choose this dreamboat. With Kim Shin-hyuk, she doesn't have to pretend, straighten her hair, wear gobs of makeup… he likes her exactly the way she is. He's good-looking and rather wealthy in the series too. This was officially my first brush with second lead syndrome. Even after girl got her happy ending, I'm like WHYYYY??? Still my ultimate second lead. Available on Netflix and Viu.
Next up is Kim Woo Bin's character Choi Young-do in The Heirs a.k.a. The Inheritors. The Inheritors is a Boys-Over-Flowers-ish series where a poor girl named Cha Eun-sang (played by Park Shin Hye) lands a scholarship in a school for rich kids. She gets the attention of the school heartthrob Kim Tan (Lee Min Ho) and the bad boy Choi Young-do. Of course, Choi Young-do isn't really a bad boy but a good guy at heart who ends up looking out for Cha Eun-sang since she's always being bullied in school. A worthy second lead if there ever was one. But it's almost impossible to compete with Lee Min Ho of course, lol. Available on Netflix as The Inheritors and on Viu as The Heirs.
The next guy is from one of my favorite series, Reply 1988. It's Ryu Jun-yeol's character Kim Jung-hwan. Jung-hwan had the chance to get the girl… but he didn't take it. He was always one step behind because of hesitation. Still, his story is such a bittersweet one that he's pretty much one of the poster boys of second lead syndrome. On a lighter note, Ryu Jun-yeol did get the girl in real life — he and Hyeri (who plays Deok-sun in the series) went on to date each other and are still going strong. He also won the Baeksang Award for Best New Actor that year. Available on Netflix and Viu.
Who can forget Lee Do-hyeon, who played Go Chung-myung in Hotel Del Luna? He gained popularity after his starring role in the series 18 Again but this is where I first watched Lee Do-hyeon. Hotel Del Luna is about an inn / halfway house / hotel where ghosts can stay for a bit before moving on to the afterlife. Jang Man-wol (played by IU) runs the hotel as a way to atone for her sins. Okay so Go Chung-myung is Man-wol's boyfriend in the past. He loves her so much he spent hundreds of years living as a firefly watching over Man-wol… only not to be chosen by her in the end. Ouch. Hotel Del Luna is available on Netflix and Viu.
Now this is the true martyr — Kim Byeong-in, played by Na In-woo in Mr. Queen. He's so in love with Kim So-Yong (Shin Hye Sun's character) that he literally devotes his entire life to protecting her. Just about every life decision was about keeping So-Yong safe even if it hurt. My gosh… this is the kind of guy who would readily die for you. He's so much more good-looking than the King to boot lol. Available on Viu.
Undoubtedly one of the coolest second leads is Han Seo-joon in True Beauty, played by the talented Hwang In-yeop. Han Seo-joon is one of two school heartthrobs who fall for the transfer student Lim Joo-kyung. Seo-joon is initially portrayed as the resident rule-breaking bad boy, but is revealed to be a really sweet good guy at heart. I thought his character was far better written and acted compared to the male lead Lee Su-ho played by Cha Eun-woo. If you were the girl, you'd be hard-pressed to say no to this dude. Available on Viu.
While You Were Sleeping is one of my all-time favorite K-Dramas and second lead Han Woo-tak, played by Jung Hae-in, definitely belongs to this list. Woo-tak plays a police officer whose dreams are connected to Nam Hong-joo's (Bae Suzy) and Jung Jae-chan's (Lee Jong Suk). By working together, the trio avert life-threatening situations. While he doesn't actively pursue Nam Hong-joo, he is fiercely protective of her and the series consistently shows how much he likes her. Particularly bittersweet is their shadow selfie scene. Available on Netflix and Viu.
Of course this list would not be complete without Start-Up's Han Ji-pyeong, the role which catapulted actor Kim Seon-ho to stardom. Han Ji-pyeong started the second lead syndrome ball rolling with his good boy character, which gave birth to the hashtag #TeamGoodBoy. Start-Up is about a girl named Dalmi (Bae Suzy). When Dalmi was a little girl, her parents divorced. Dalmi chose to be with their father while her older sister In Jae went off with their mother. It's about sibling rivalry and ultimately a love triangle between Ji-pyeong, Dalmi, and Do San (Nam Joo Hyuk). Ji-pyeong is a great guy but kind of like Reply 1988's Jung-hwan in that he is always hesitating when it comes to Dalmi… and in love, those who hesitate, lose. Available on Netflix.
Who's your favorite second lead? Do share in the comments below!
Like this post? Subscribe to this blog by clicking HERE.
Let's stay connected: