One of my favorite K-Dramas this year is definitely Mr. Queen, starring my favorite K-Drama actress Shin Hye Sun. It's also the 65th I've watched. Mr. Queen is about Jang Bong-hwan (played brilliantly by Choi Jin-hyuk), a handsome and charismatic chef for The Blue House (South Korea's version of The White House). He's quite popular and is something of a playboy. After a series of mishaps, Jang Bong-hwan ends up falling into the swimming pool from his condo balcony. He hits his head and wakes up with a woman in front of him underwater. She kisses him and he blacks out.
When Jang Bong-hwan awakens, he finds that he has somehow become a woman in the Joseon era. And not just any woman, but one that is betrothed to King Cheoljong… Kim So-yong. To make things worse, the wedding is happening in a few days. All of the court ladies are shocked at Kim So-yong's extreme change in personality, but they attribute it to her accident… since she fell into the lake and was found unconscious.
Soon Kim So-yong becomes heavily embroiled in the palace politics. She realizes that a lot of people are out to get her and King Cheoljong, so she has to quickly learn the ropes to survive. Murder isn't out of the question as far as her political rivals are concerned so she needs to always be on top of her game.
While living as Kim So-yong, Jang Bong-hwan tries his best to find a way back to his own body in present day Seoul. But Kim So-yong's spirit and consciousness are starting to merge with his and he is inexplicably drawn to King Cheoljong.
Jang Bong-hwan's outstanding skills as a chef in The Blue House comes in handy as Kim So-yong works to cement her position in the palace.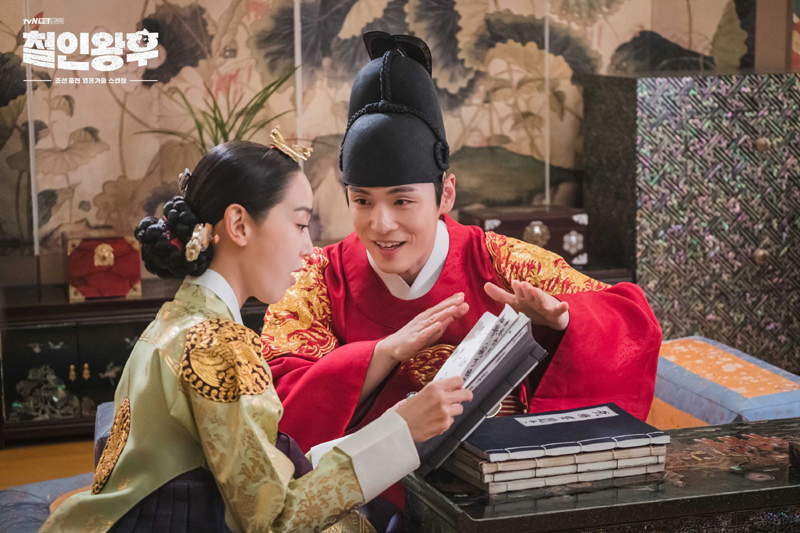 He finds himself genuinely wanting to save King Cheoljong from his enemies within the palace walls.
Mr. Queen kept me guessing as to how Kim So-Yong and King Cheoljong's love story was going to pan out, but wow what a ride it was! Equal parts funny, touching, engaging, and romantic, Mr. Queen is definitely the K-Drama that has it all. I was hooked from the episode 1 to 20 — I couldn't stop watching! This is Shin Hye Sun's most outstanding performance yet, truly deserving of her Best Actress nomination in the upcoming 57th Baeksang Arts Awards.
But don't just take my word for it — watch it! Promise you won't regret it. 😀
Mr. Queen is available on Viu.
Like this post? Subscribe to this blog by clicking HERE.
Let's stay connected: