In trying to decide which K-Drama series to watch next, I remember trying to choose between Weightlifting Fairy Kim Bok-joo, While You Were Sleeping, and The K2. I did a poll on FB and IG. Majority of the respondents said Weightlifting Fairy Kim Bok-joo. So it was what I watched. Unfortunately I found it very boring and I ended up skipping a lot of the scenes just to get to the main plot. After Weightlifting Fairy Kim Bok-joo I watched The K2 which I really loved. Finally… I got to While You Were Sleeping.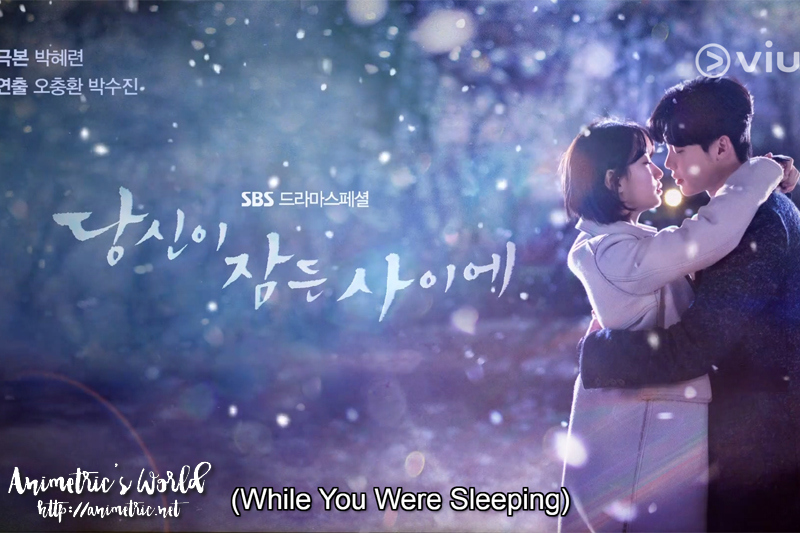 So now I'm asking myself why I didn't watch this fine piece of work first. While You Were Sleeping had me hooked on the first episode. As in, I got the shivers because it was so so good.
While You Were Sleeping is about a prosecutor (Lee Jong Suk), a reporter (Bae Suzy), and a policeman (Jung Hae In). These 3 are special because they see things in their sleep and their visions are never wrong. For example, the prosecutor dreams that the reporter and the policeman figure in a car accident which eventually ruins their lives. He is so bothered by it that he risks his own life to stop it from happening.
Lee Jong Suk plays Jae Chan, the rookie prosecutor who just wants to uphold justice in the cases he handles. Bae Suzy is Hong Joo, a reporter has a recurring dream that she would die on the job. Jung Hae In is Woo Tak, the police officer who is saved by Jae Chan from being killed in a car accident.
The three become good friends and they discover that their dreams are linked. They can stop bad things from happening if they can put together what they see and choose the best outcome.
Our trio eventually tackle everything from serial killings to insurance fraud cases. They encounter dangerous people along the way but they're able to keep each other safe thanks to their precognitive dreams.
My goodness. While You Were Sleeping is suspense, action, romance, and courtroom drama all rolled into one. It's soooo good. I know that from the description the plot seems hard to follow but it's not. The storytelling is seamless so it's never hard to understand what's happening. I love the dynamics between the 3 leads. Lee Jong Suk and Bae Suzy have great chemistry as the romantic leads as well. Everything is tied together neatly by the last episode so there are no loose ends.
This is definitely a must-watch. I can't rave over it enough but I'll stop now because I don't want to spoil it for you. Still LSS-ing the theme song by Eddy Kim.
Available on Netflix and Viu.
Like this post? Subscribe to this blog by clicking HERE.
Let's stay connected: