The last K-Drama series I finished was He Is Psychometric. That was back in January. I tried watching The Lies Within but I kept falling asleep. Last Feb. 16, the finale of Crash Landing On You finally landed on Netflix. It was what I had been waiting for. So for my 40th K-Drama series, I finished Crash Landing On You, starring my forever favorite oppa Hyun Bin. I discovered him last year in Memories of the Alhambra, my first K-Drama ever. I've been hooked on the genre since.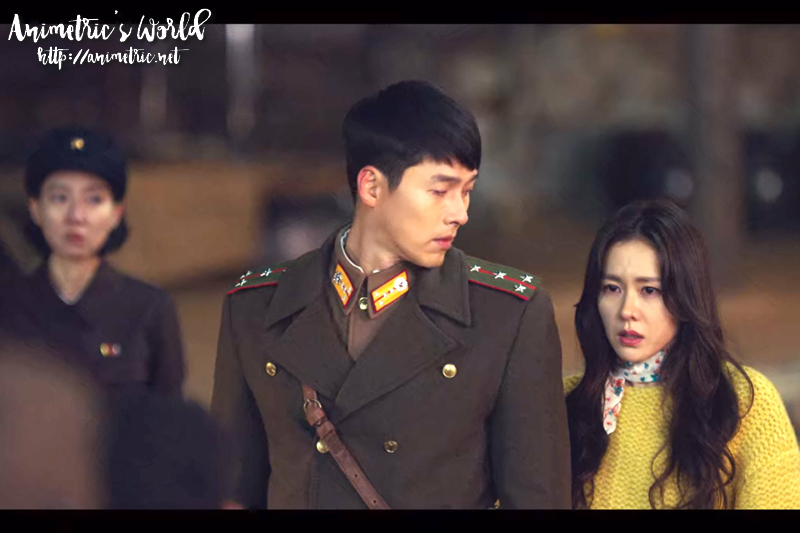 Crash Landing On You is about a wealthy South Korean heiress named Yoon Se-ri who crash lands in North Korea while paragliding. She meets a North Korean soldier, Captain Ri Jeong Hyeok, who happens to be patrolling the area. Captain Ri ends up harboring Se-ri because he knows no one would ever believe the extraordinary circumstances of Se-ri's arrival in North Korea. He ends up passing her off as his fiancee as not to arouse suspicion.
Captain Ri enlists the help of his troop to help protect Se-ri and they end up becoming good friends with her. Meanwhile, Captain Ri tries to find a way for Se-ri to go back to South Korea.
There is a slight problem though, Captain Ri already has a fiancee… Seo Dan. Their marriage was arranged by their parents when they were young.
A series of events makes Seo Dan cross paths with a con man named Seung Jun. Seung Jun has a long history and some issues with Se-ri's family in South Korea. For these reasons, he's currently hiding in North Korea. Seo Dan and Seung Jun are attracted to each other and end up spending quite a lot of time together.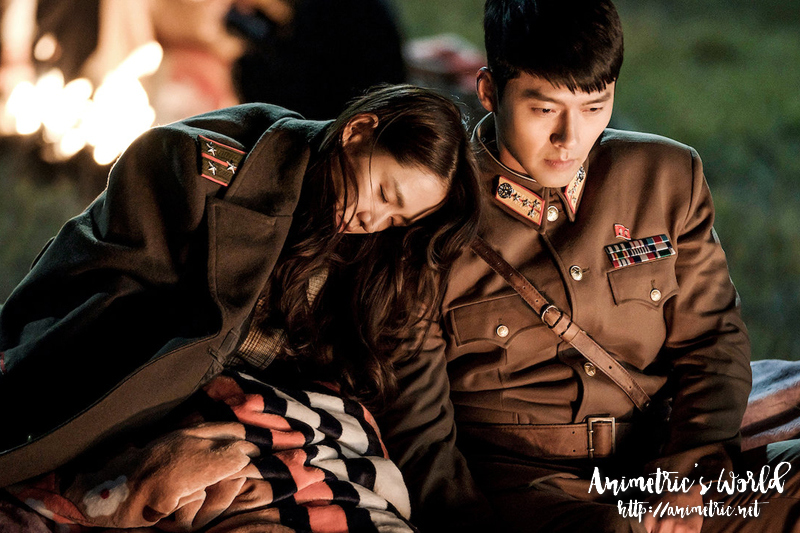 Quite predictably, Se-ri and Captain Ri fall madly and deeply in love. Crash Landing On You is the ultimate what-if love story. What if someone from the south finds the love of her life in the north? Can they be together? Is there really a chance for them to be happy?
Okay so had I finished this series earlier on I would have included it in my list of romantic K-Dramas for Valentines. The finale came out after Valentines though so it wasn't possible. I finished watching this in 3 days, I think. I set a new record for sleeping late, clocking in at 4am yesterday because I couldn't not finish it when I was so close to the finale.
Crash Landing On You made me experience a roller coaster of emotions. You'll laugh-cry-laugh-cry throughout the episodes. All the characters are so involving and lovable (or despicable if they are villains)… from the North Korean village women to Captain Ri's troop. I'm so invested in both the Se-ri + Captain Ri and Seo Dan + Seung Jun tandems. I just wanted everybody to be happy. The last 2-3 episodes are especially emotional for everyone concerned.
Everything about this series is commendable… the picturesque backdrops, cinematography, acting, plot, pacing… it sure made me want to visit Switzerland. And the love. The love in this series is so pure, unselfish, and steadfast. Se-ri, Captain Ri, and even Seo Dan and Seung Jun seem always ready to sacrifice themselves for the sake of the other. This series is so good that even people I know who've never watched K-Drama are raving about it. The ending could've been happier but hey, I'll take whatever form of bliss I can for Se-ri and Captain Ri.
Available on Netflix.
Like this post? Subscribe to this blog by clicking HERE.
Let's stay connected: