So… I've been getting a lot of messages from friends who were hooked with Crash Landing On You. Most of them have never watched K-Drama prior, making CLOY the series that would pull them into the hallyu world. Most people are asking… what do I watch next? Well, it depends on what you want. Some want more of Hyun Bin, Son Ye-jin, and so forth. Others want another good NoKor-SoKor crossover. Anyhow, for those want the latter, Doctor Stranger is the series for you.
Doctor Stranger stars Lee Jong-suk as Park Hoon, a very talented cardiothoracic surgeon with a turbulent childhood. His father Park Cheol was one of the best cardiothoracic surgeons in South Korea. When Park Hoon was around 6 years old, Park Cheol was sent to North Korea to operate on their leader. Due to some unexpected circumstances, father and son find themselves stuck in North Korea for good. But since Park Cheol did save the leader's life, he is able to live in the North as a respected doctor and his son has the opportunity to study in the prestigious Pyongyang Medical School.
A lot of things happen while Park Hoon is growing up. He even falls in love with a North Korean girl named Song Jae-hee. Let's just say each episode is packed and there's never a dull moment. I can't really elaborate because I don't want to spoil it for you. Anyhow, eventually Park Hoon and Song Jae-hee are separated and Park Hoon ends up in South Korea. He becomes a cardiothoracic surgeon at Myeongwoo University Hospital. At Myeongwoo, he meets an anesthesiologist who looks exactly like his firt love Song Jae-hee.
Doctor Stranger also features a cast of equally interesting supporting characters with their own subplots. There's Oh Soo-hyun, the daughter of Myeongwoo University Hospital's owner. Then there's her fiance Park Hae-jin, an extremely talented cardiothoracic surgeon from Harvard. Soo-hyun is attracted to Park Hoon, much to Hae-jin's frustration.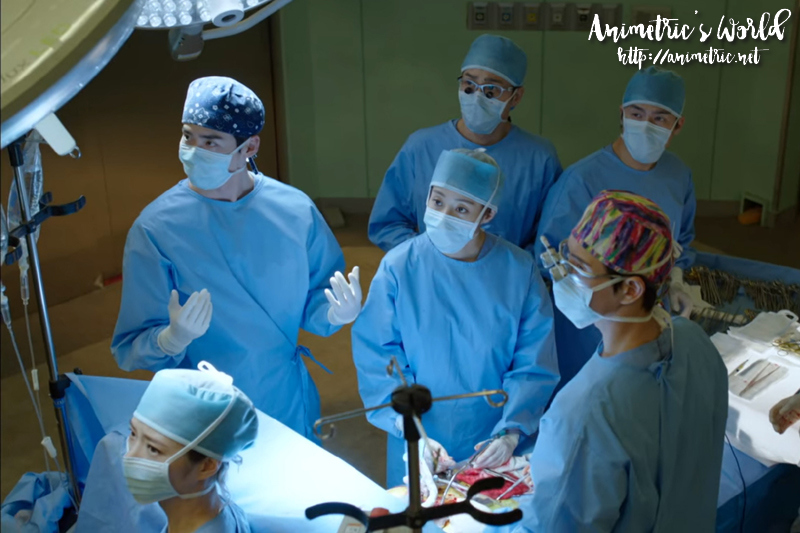 Park Hoon and Hae-jin are determined to be the best cardiothoracic surgeons in Myeongwoo University Hospital. They face each other head on in a series of surgical challenges where the winner will be the one to operate on the Prime Minister. Both need to win for their own reasons. Park Hoon needs money to get Song Jae-hee out of North Korea. Hae-jin wants to do it so he can gain control of Myeongwoo University Hospital.
Doctor Stranger spans 20 episodes but what a ride it is! You don't feel the series' length because there are no useless fillers. Everything they show is essential to plot development and there's a lot of excitement… from North Korean spies trying to kill the protagonists to the political agendas of the people on top. While love does play a part in how the characters make decisions, it's not the main focus of the series. I can say that plot-wise, this is so much better than most of the K-Dramas out there. It's also quite inspirational… makes you think of what it really means to be a doctor.
The lead and supporting characters are all played perfectly by the actors. Props to Lee Jong-suk who chooses his projects well. This is the third LJS series I've watched (While You Were Sleeping and W Two Worlds were the other two) and all three are faves.
Doctor Stranger is definitely a must-see series. It's an intricate medical drama with equal parts of action, romance, and politics on the side. It's so exciting you can't stop at one episode.
Available on Netflix and Viu.
Like this post? Subscribe to this blog by clicking HERE.
Let's stay connected: