Before the pandemic, I'd go to Unimart to buy meat from Tenderbites. These days, I order most things online and the only supermarket-type establishments I physically go to are S&R and Landers. There's usually no line to get in, unlike regular supermarkets. I don't want to line up as much as possible and I avoid crowds. Anyhow, I've discovered a lot of new suppliers throughout the quarantine. One of them is Prime Cut Meat and Deli.
I was able to try several kinds of meat from Prime Cut Meat and Deli, starting with their steaks. They have US Black Angus in different cuts — T-Bone, Porterhouse, Rib Eye… just to give you an idea, their US Black Angus Rib Eye is P1,900 per kg.
I'm not too confident cooking steaks because of a bad experience I had sometime ago. I bought steak from the supermarket and when I cooked it, it was soooo tough. We had such a hard time eating it. So I was kind of worried about these.
I went ahead and cooked them.
Wow, I could tell right off that the steaks from Prime Cut Meats and Deli are of good quality. I could feel how tender they were while I was cooking them! Sure enough, they made for a satisfying lunch.
Prime Cut Meat and Deli is also an official distributor of Nippon Arabiki Sausages (P500 for 500g). These are a family favorite. They're smoky, savory, and all kinds of flavorful. We can eat this on its own.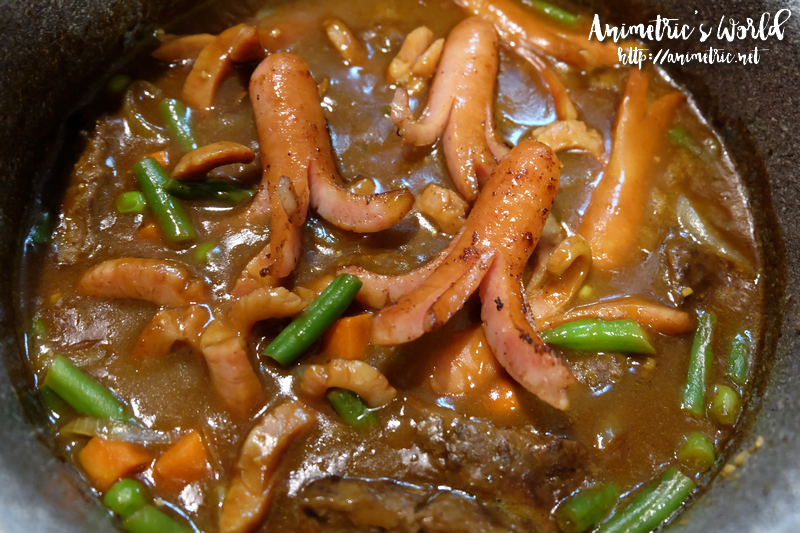 But I cut them up the way Japanese moms do — octopus style (like you see in anime bento boxes). Then I add them to my Japanese curry dish. So yummy! Will definitely order these again.
We also loved their Chori Patties (P350 for a pack of 6 pcs, around 450g to 500g). When I'm too tired to cook something complex, I just fry these patties and serve with a sunny side up egg… and maybe some buttered corn on the side.
They also have Traditional Corned Beef (P650 for 500g). Sold in slices, they're already flavorful so you can just fry them with a bit of olive oil. But I want to be extra so I made Traditional Corned Beef and Hash by cooking them with a bunch of herbs and fried cubed potatoes. My kids super loved this dish.
I'm very happy with the meat I tried from Prime Cut Meat and Deli. They make preparing meals a lot easier. This is a big deal for me since I'm the only one who cooks at home and we have no helper.
For orders or inquiries, you can message them on Facebook or Instagram.
Like this post? Subscribe to this blog by clicking HERE.
Let's stay connected: