S&R New Manila is officially one of my favorite haunts now lol. It opened last Jan. 24… and I think I've been there at least 5x since. We love that it's so close to home. Previously, we'd go to their Shaw Boulevard branch to shop.
S&R New Manila has successfully addressed all the problems of the older stores. It's brighter, more spacious, and the air-conditioning is cooler. It's totally giving me Costco vibes.
Their food court is a great place to grab a quick bite. I especially love the Clam Chowder here.
Given my continuing obsession over K-Dramas, of course the first thing I looked around for was Korean goodies. I did the same during one of my trips to Landers. Anyhow, the many variants of Orion Choco Pie were what I saw first. Boxes of 12 would sell for P160+. The good thing about Korean stuff being sold at S&R is they're cheaper compared to online sellers' prices.
Mixed in with western cookies like Chips Ahoy are Lotte Chic Choc Cookies (P299 for 540g).
There's also Lotte Kancho (P299 for 648g), which I'm guessing are chocolate-filled biscuits similar to Lotte Koala's March, their version of Hello Panda.
Of course there's Lotte Pepero (P329 for 32g x 8). Flavors vary, depending on what's in stock. But you can be assured there's always some form of Pepero at S&R.
Anyone who watches K-Drama would know that soju is always a staple. S&R carries the popular Korean brand JINRO (P399 per pack of 4 bottles). They have several flavors in stock too.
They also have Tom's Farm Honey Butter Almond (P299 for 150g). The Wasabi variant is available as well.
Now this is the first time I've seen this on a store shelf — Caffe Bene Grapefruit Tea and Honey Citron (P324 for 1kg).
This is my go-to Citron drink, Balance Grow Honey Citron Tea (P324 for 1kg). But I will try Caffe Bene when my bottle at home runs out.
Samyang Instant Noodles are all over the place too. There are several variants. They sell for P249 for a pack of 5.
I wonder if this is any good lol.
Now this is a unique variant — Samyang VEGETASTY Noodle Soup (P249 for a pack of 5).
If cup noodles are your thing, they have Nongshim (P236 for a box of 6 cups) and Samyang Big Bowl (P54 each).
Lookie, they have Yonsei University Banana Milk (P199 for a pack of 6). I used to order this from S&R via Honestbee.
Korean food finds at S&R New Manila aren't just on shelves. Don't forget to check out their refrigerators! They have Beksul Royal Bulgogi (P449 for 560g). If you don't feel like cooking ulam, just grab a pack and heat at home.
There's also CJ Assorted Fishcake (P249 for 342g).
I'm curious about the CJ Crispy Seaweed Roll (P449 for 650g).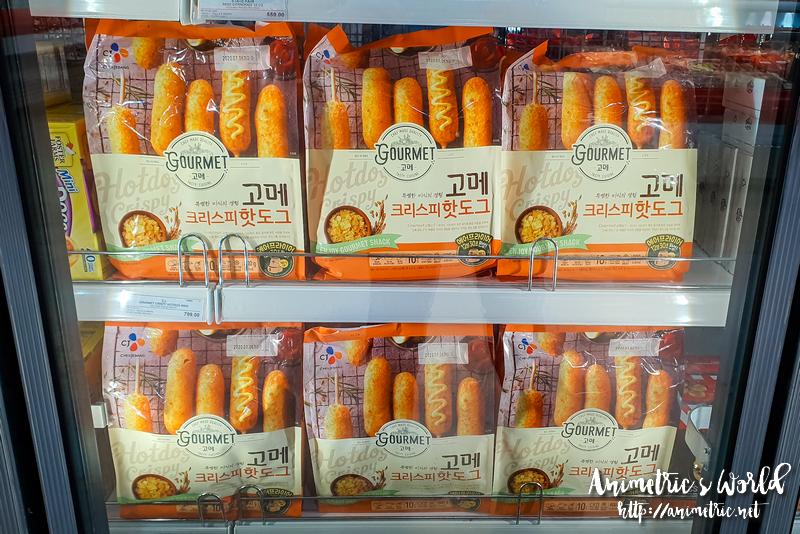 I'm guessing that CJ Gourmet Crispy Hot Dog (P799 for 800g) is their version of the Corn Dog.
I wasn't able to check if they have Korean ice cream because I couldn't find the ice cream section. I'll ask the staff next time I'm there and update this post.
Anyway, I'm glad S&R New Manila turned out to be a treasure trove of Korean food finds. Most Korean groceries don't have enough parking spaces so this is better for me. I'm pretty sure other branches have similar offerings. Not a member? You can shop at S&R via Lazada.
S&R New Manila
E. Rodriguez Sr. Ave., Quezon City
Like this post? Subscribe to this blog by clicking HERE.
Let's stay connected: