I first came across Shopee back in 2015. I tried selling and buying stuff on the Shopee app which I downloaded from Google Play. We were transitioning from Sony PS3 to Sony PS4 so I wanted to sell our PS3 games. So I posted them on Shopee. What do you know, almost every game I posted got sold! It was so easy too. I simply took photos of the games with my phone and then posted them on the app. The prices were also better than what I would have gotten had I consigned them to a video game store in Greenhills.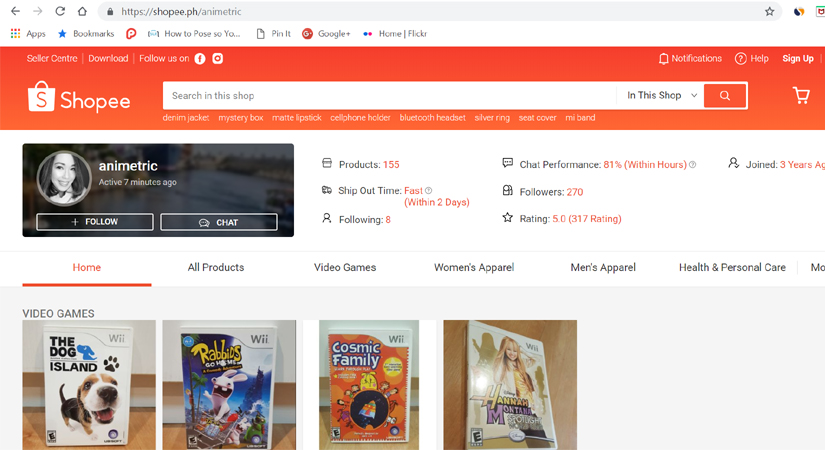 It's now 2019. I've sold over 300 items on Shopee… and all of them were stuff I wanted to be rid of. This is not to say that they're bad. It's just that they've outlived their usefulness as far as our household was concerned. From PS3 games I moved on to Nintendo DS games, Nintendo Wii games, and so forth. I sold a lot of games and I did not even advertise!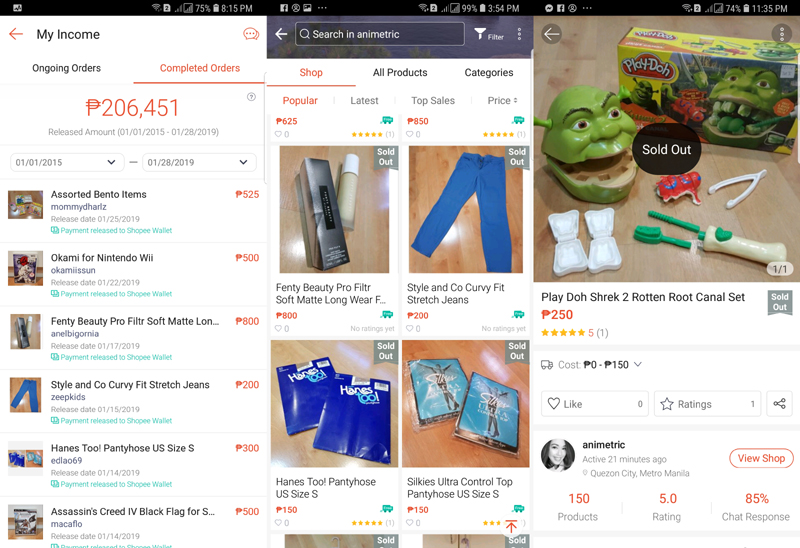 I'm not even exaggerating when I say I turned my clutter to P200k. That was the last time I checked. I'm selling stuff on a weekly basis so it's still a work in progress. Of course, this didn't happen overnight. As I've said earlier, I started selling back in 2015… although it was only in 2016 that I really started working on it. I've been selling on Shopee for around 3.5 years.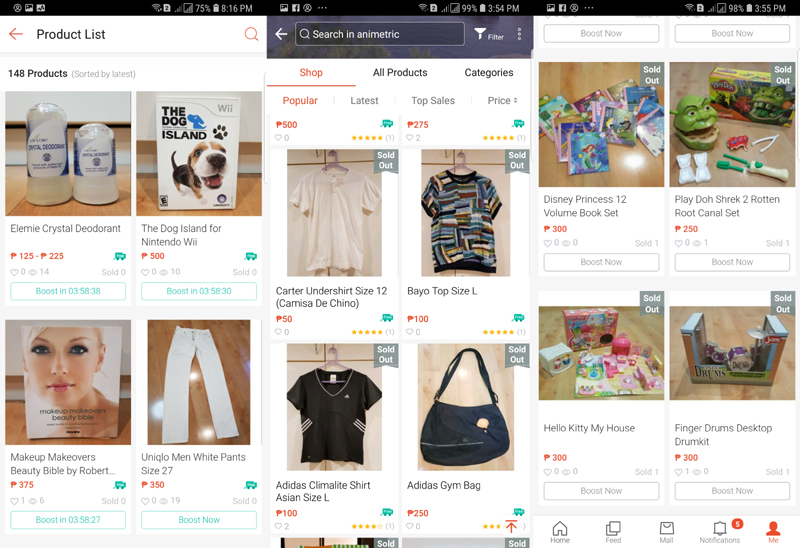 So what do I sell on Shopee? I've broadened my horizons so it's not just video games anymore. Books, preloved items (in good condition of course), toys (both preloved and new), cosmetics, etc. Like I said, anything I don't want to see at home, I sell. It's so easy and convenient because when someone buys my stuff, I can just arrange shipment via a Shopee partner courier so they pick up and deliver my items at no cost to me. If the buyer reaches the minimum amount (it varies depending on promos, but it's normally P500), he/she gets free shipping too.
Here are some tips on how you can turn clutter to cash:
Do some house cleaning and set aside items that are sellable. By sellable, I mean usable, not damaged, and in good condition. Ask yourself — would YOU be happy to receive the item you are selling in its current state?
Don't pre-judge your items. You never know what people want. I posted a Hannah Montana DVD about a year ago even if I thought it had a low chance of selling. Well, it got sold yesterday lol!
If taking out items from storage, clean them first as they tend to gather dust.
Take clear photos of the items you are selling. People like to see as much detail as they can before deciding to buy.
Include important details in the item description. For example, if you're selling clothes or shoes, write down the size. If you're selling makeup, indicate the shade, expiry date, and so forth.
Price your items reasonably. You can't expect to sell anything preowned or used at a high price. My philosophy is, it's better to get P100 compared to nothing when selling used stuff.
If you're selling something brand new, say a still-sealed lipstick you got as a gift, price it lower than the item's current SRP. The only reason why people would buy it from you instead of an official retailer is because yours is cheaper.
Don't forget to factor in the shipping cost. Let's say an item's SRP is P450. You decide to sell it at P400 because hey, that's P50 off something sealed and new which you got as a gift. Shipping costs anywhere from P45 and up depending on the destination. Thus if you add the shipping fee, it's almost the same price as the SRP. Where's the savings in that? Personally in such cases, I would opt to buy from an official retailer because the negligible savings isn't enough incentive for me to take a chance on a random seller.
So are you ready to turn your clutter into cash? Just download the Shopee app from Google Play or the App Store and register for a free account. Use my referral code ANIME226 and get P100 off your first Shopee order — this is good for orders from ANY Shopee store, not just mine. 🙂
You can visit my Shopee store too!
Like this post? Subscribe to this blog by clicking HERE.
Let's stay connected: