I previously posted about getting a Shopee account and trying to sell some of our things at home in an effort de-clutter. It's not funny anymore when you can barely walk freely in your bedroom. I ran out of closet space a long time ago and so my stuff are quite literally all over the floor.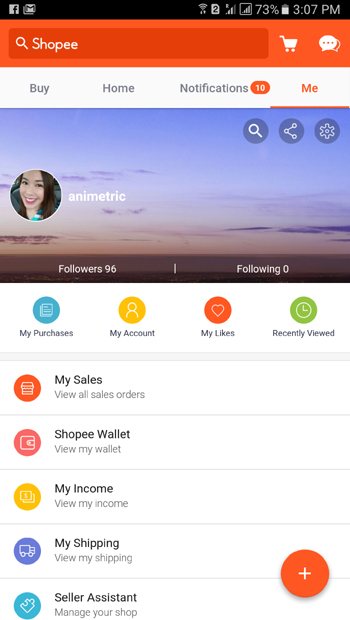 You can see my store at http://www.shopee.ph/animetric — or better yet download
the Shopee app from Google Play or the App Store and search for it by my username animetric.
I have more stuff uploaded now and I'm continuously adding more! I have pre-owned video games, pre-loved and brand new clothes, toys, books, etc.
The stuff I post really gets sold! When a buyer buys, he/she will be asked to make the payment either via Bank Transfer, Remittance / Payment Centers, Over-The-Counter (with Shopee supported banks), or COD. Later on, they will also be adding the Credit Card payment option. Shopee has accounts in three major banks: Metrobank, BDO, and BPI. What happens is, you pay via Shopee's bank account and then they will give the seller the go-signal to ship. Shopee will be the one to remit payment to the seller. All transactions settled via Shopee are guaranteed. Transactions made directly to the seller's account do not qualify for the Shopee Guarantee so buyers and sellers transact at their own risk.
I've received all of my buyers' payments from Shopee. Payment is remitted when the order is shipped and confirmed as received by the buyer.
Shopee also offers free nationwide shipping via LBC so both the buyer and the seller save more. Sellers who apply for this service benefit from free scheduled pick-ups and deliveries for a minimum sale of P250. I'm currently part of this program so I sell everything P250 and up so my buyers don't have to pay for shipping.
I will be posting more things from me, the kids, and hubby in the coming days. We have a lot of brand new as well as pre-loved mint condition stuff that we aren't really using.
If this Old Navy top still fit my daughter I wouldn't be selling it. We bought it and pretty much forgot about it after removing the tag so it's unused.
Do sign up for a free account if you haven't already! It makes buying and selling online really easy, safe, and convenient. I'm excited to go through what I have at home and post. I'll probably be doing a bit of shopping too since they always have ongoing promos.
To know more, log on to http://mall.shopee.ph. You can also follow Shopee on Facebook and Instagram.
Like this post? Subscribe to this blog by clicking HERE.
Let's stay connected: