Gosh, 2019 is turning out to be a really good year for K-Drama. There are a lot of really great titles being released. In fact, I've just finished watching this year's highest rating TVN K-Drama, Hotel Del Luna. I immediately followed it up with another series I had been hearing so much about — Her Private Life. It stars Park Min Young, better known as Secretary Kim of What's Wrong with Secretary Kim?.
Park Min Young plays Sung Deok-mi, the prim and proper curator of Cheum Gallery who leads a double life. She's an extreme K-pop idol fangirl during her spare time. She's also the fan page manager of Shi An Is My Life, a popular site devoted to the K-pop idol Cha Shi An.
Deok-mi keeps her fangirl activities a secret from everyone including her family. Only her 2 best friends know about her double life. She's always in a hoodie with a mask which covers more than half of her face when she's fangirling.
Anyhow, a misunderstanding sparks a rumor that Sung Deok-mi is dating Cha Shi An. Pretty soon, Deok Mi's personal details are all over the internet and obsessed fans of Shi An start targeting her. They send her hate mail and death threats. They stalk her at work. The more extreme fans even try to physically hurt Deok-mi.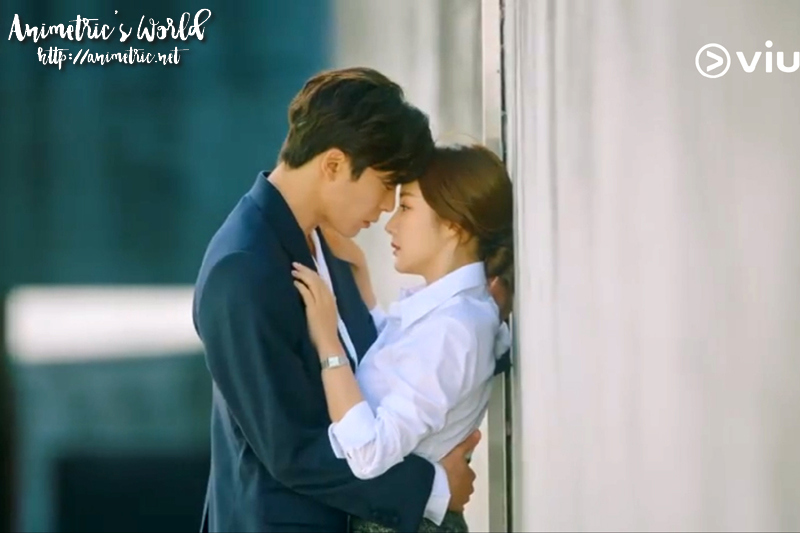 Deok-mi's boss, the gallery director Ryan Gold (Kim Jae-wook) steps in and suggests that he and Deok-mi pretend to date as to quell the Shi An rumors. Deok-mi initially refuses, saying that the rumors will eventually die down. But when things start to get violent, she finally agrees.
But as Deok-mi and Ryan get to know each other better, the fake relationship becomes more and more real.
OMG. What is it with Park Min Young??? I thought she had great chemistry with Park Seo Joon as Secretary Kim. Then I saw Healer and thought whoa she and Ji Chang-wook were so much better together. Well guess what… Park Min Young and Kim Jae-wook are practically SMOLDERING in every scene in Her Private Life. Their chemistry is OFF THE CHARTS. Goodness. If there was an award for the most romantic, most nakakakilig K-Drama series of 2019, Her Private Life would win it.
Equal parts funny, romantic, and touching, I love how the characters in this K-Drama are so honest. No pretenses. The plot moves along very smoothly because everyone is pretty clear about what they want and how they feel. They're all so likeable. I also appreciate how they didn't turn Deok-mi and Ryan's relationship into a stop-and-go type of shiz where they get together and break up and get together again. When they get together, they move forward to help and support each other through difficulties. They are what I'd consider as relationship goals.
If romantic comedies are your thing, this is one series you shouldn't miss. Available on Viu.
Like this post? Subscribe to this blog by clicking HERE.
Let's stay connected: