If you're someone I know from blogging, you probably know who I am saying goodbye to. He's Franco… who also goes by Fcobigboy. PR person extraordinaire. More recently a vlogger. But most especially, a dear friend for almost a decade. He passed away last June 18, around a quarter after 9pm. It was sudden. So sudden it did not completely register when I first found out that same night. Today is the day we bid him our final goodbye.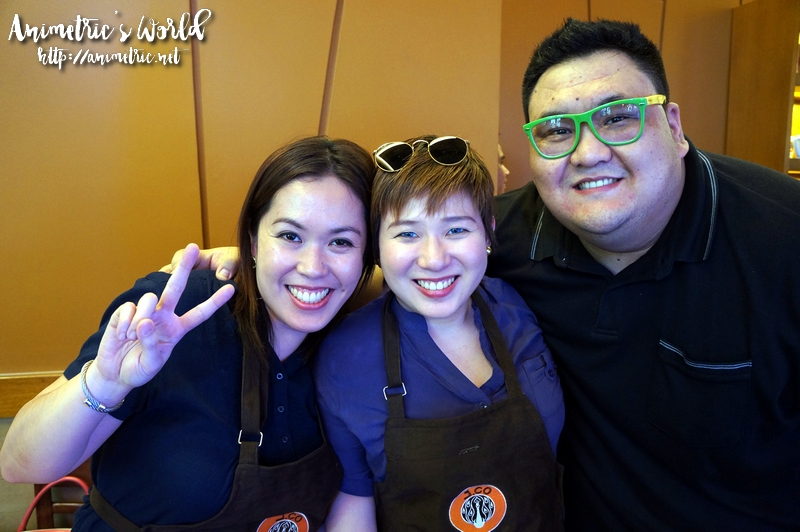 I was in front of my laptop working on my Inkigayo Sandwich blog post. Facebook was open in the background. I don't know why I was looking through my feed. I was talking to Marj when I saw a mutual friend post photos of her and Franco with the caption "Forever in my heart". I took a screenshot and sent it to Marj. Then some minutes later we confirmed he really had passed away. Pancreatic cancer. It wasn't even 2 weeks after he found out. I was processing the news but somehow, it did not completely register. I was even able to finish my blog post and talk to a few more people to confirm his passing. Marj even called me — she was already crying and asking me repeatedly if it was true. I was calmly talking to her as if it was just something I read… just like everything else I read on Facebook.
It only really hit me when I went to his wake. I even failed to give a comprehensible message during the memorial because I couldn't talk properly.
Mrs. Martinez and I met Franco, or Franc as we'd refer to him these days, way back in 2011. He had just started working at Bridges PR. Bridges PR has always specialized in print media… but they recognized that everything was moving towards digital. Franco would always talk to me about blogging, ask me about bloggers… that said always refers to me as his OLDEST blogger friend and he introduces me as such… to everyone! I always berate him with AND WHAT'S THAT SUPPOSED TO MEAN??? — he would just chuckle. I am the first blogger he became friends with but I am also literally one of the um… older ones.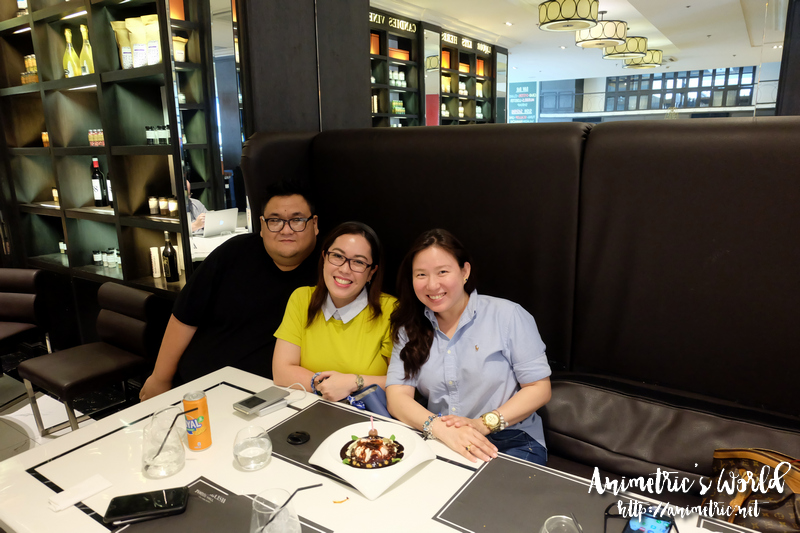 And friends we truly were. He'd call out of the blue and say "Tara, kain tayo". He would even ask me to pick the place. We'd usually go with Mrs. Martinez. We would just catch up. This went on even after he had left Bridges PR and established his own company, Spark It PH. We'd usually have lunch on Mrs. Martinez's birthday and on my birthday and then a couple more times in between. I will definitely miss those birthday calls when he'd say "Friendship, birthday mo ah… kain tayo!" My hubby would even remark "Anong klase yan birthday mo tapos si Franco magpapakain?".
It is with fondness that I say this. Franc was a master at getting me to do things I normally wouldn't do… like go to faraway places during rush hour / night time. Or make me take a photo with Daniel Padilla (eyeroll).
Franc even signed me up for a Singing Bee competition in an event Jim Paredes and Yeng Constantino hosted… only to laugh and say "Magaling ka pala kumanta" after I had won the grand prize of a Samsung cellphone.
I distinctly remember the Closeup event with a 3pm call time. I didn't confirm because I had to pick up my kids from school at 3pm. Franc calls me and says "Friendship, SOS I really need you to be at Vask by 3pm". Replace Vask with places like Pasong Tamo and replace 3pm with evening hours. I'd always go "OMGGGG you know I hate going to ________ at rush hour / night!". He would just say "I know, I know…". Lagi akong mag-rereklamo pero gagawin ko din naman. Looking back, I have had so many great experiences to look back on because of Franc.
Last September, Franc invited me and a couple of other bloggers to his 34th birthday bash at… you guessed it… Pasong Tamo. I didn't confirm at first because Lord knows I super super super hate Pasong Tamo. But Franc called me and said I had to be there. So I went with Marj straight from a Zwilling event in SM Megamall. It was the night Franc launched his YouTube channel. I don't know why but it felt very much like a farewell party. In fact, my hubby mentioned the other day that when I came home from Franc's birthday bash last year, I had told him that it somehow felt like the last. I didn't know why. I just had that feeling.
Reality has sunk in. There will be no more random calls from Franc to go to lunch. Wala ng "Friendship… SOS kailangan kita sa _______". Whether it's to eat and brush my teeth for a toothpaste brand, play outdoor parlor games (I hate the sun!), take photos with random actors (eyeroll), sing onstage with REAL SINGERS present, cover a liquor event in a bar (I don't drink and he knows it!), do a skincare talk in the middle of a crowded mall, cook when I don't know how (he was the first to tap me for a cooking project when I didn't know how to cook yet!) or drive all the way down south to SM Mall of Asia (naturete na ata siya sa kakasabi ko ng OMG I HATE MOA)… hay. I would gladly do all these things over and over again if it would bring him back. I realize that he must have had a lot of faith in me, akalain mo bang feeling niya pwede niya akong isabak sa lahat??? Kahit sa mga bagay na di ko pa nagagawa? Grabe lang.
There's really just one Fcobigboy. I'm one of the lucky ones to have had the privelege of knowing him and having him as a friend. I say farewell, for now, but it's really more of see you again someday. Hanggang sa huli, I'm still your blogger friendship dahil sa blog ko pa din nasabi yun gusto kong sabihin.
Like this post? Subscribe to this blog by clicking HERE.
Let's stay connected: