For our first post-pandemic travel abroad, we chose to visit Taiwan. We were traveling in a group of 10 which included two seniors aged 70+  and 80+. I felt it was best for us to avoid the more crowded destinations like Japan, Singapore, South Korea, and Hong Kong. Taiwan has always been underrated because for many years, the country required visas and visa applications are always tedious no matter which country is requiring it. People have always been quick to pass up Taiwan because of this, the rationale behind it being if I'm going through the hassle of getting a visa I'd rather do Japan or South Korea. Anyhow, Taiwan is testing its visa-free travel for Philippine residents until July 2023 so we took advantage of it last April 2023.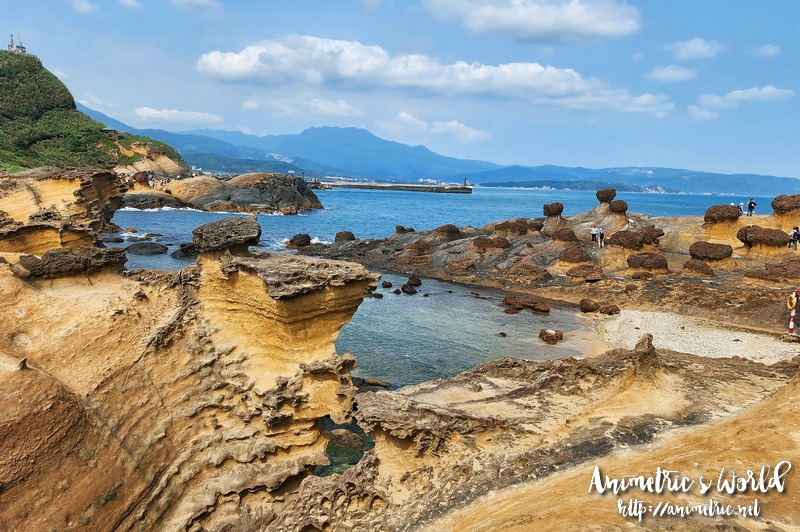 There are many reasons why I chose Taiwan. Foremost was the distance and cost. Taiwan is about a 2-hour flight from the Philippines. Even if we don't get a budget carrier, tickets are affordable. I booked their national carrier EVA AIR for the Holy Week and wow, we paid US$1,200+ total for 6 roundtrip tickets. This included a full meal on board plus allocation for one check-in baggage and one handcarry. Booking via their website is super hassle-free too.
Taiwanese NT (their currency) is roughly 2x the value of the Philippine peso. Let's say you spend 100NT for something, the equivalent is about ₱200. Food and commuting costs in Taiwan is cheaper than HK, Japan, South Korea, and Singapore. The Taiwanese train system is so good and affordable that you can pretty much get to wherever you want in Taipei (and even Taoyuan) via train. Train rides cost anywhere from 20-25NT (₱40-50) per trip if you're just going around Taipei. As for food, you're safe with a budget of ₱500 per head per meal (this is actually over because we've eaten a full Lou Rou Fan meal which cost just 60NT) and that is not even fast food. At ₱500 per head you can fit in milk tea which Taiwan is famous for. Food is delicious almost wherever you go.
Accommodations are cheaper in Taiwan too. At ₱12,000 a night, we got a Family Room for 4 at Hotel Midtown Richardson and it came with breakfast buffet. I have no idea about AirBNBs because I've always preferred hotels whenever I go on vacation.
With regards to tourist attractions, tickets are pretty affordable. I remember paying only 120NT (₱240) per entrance ticket to Yehliu Geopark. The Sky Lantern we flew in Shifen cost only 250NT (₱500). Probably the most expensive tickets I got were the ones for Taipei 101.
Although food, transportation, and tourist attraction tickets are cheap, Taiwan is not really a place for shopping. If you go to boutiques of brands that are already in the Philippines like H&M and Uniqlo, you'll see that they are all double the PH price in Taiwan. Even toiletries are expensive. I was shocked to see a tube of Colgate and Pantene conditioner costing 300+NT each at Watsons. There is a Taiwanese fashion chain called NET which sells nice clothes for a low price. It reminded me of Japan's GU in terms of styles and selections. Sizing is on the small side though. Their Medium is probably our Small here in PH.
Anyhow as promised, I've compiled some Taiwan Travel Tips:
Change your USD to Taiwanese NT as soon as you arrive at the airport. Although a credit card is handy, you can't really buy milk tea and street food with your card in night markets. Cash is still king. If you do run out of NT mid-trip (happened to me because I only exchanged 500USD at the airport), just look for a bank via Google Maps and go there (provided it's a weekday and the bank is still open). They charge a service fee of 100NT and you need to get a number to queue up for the teller. Lining up at the bank ate up a whole hour of my time so yes, airport currency exchange FTW.
Make sure you have internet. Get either a pocket wifi or an esim, they are still cheaper than whatever roaming package your telco can come up with. A lot of places actually have free wifi but it's still good to have your own so you can navigate.
Bring an ecobag. They don't give out shopping bags anymore, they'll charge you for it if you say you want a bag.
Book your attraction tickets for weekdays. Taiwanese families love going to all the same attractions so it's extra crowded on weekends and Taiwanese holidays.
Bring student ID so you can avail of student pricing for attractions (although my daughter was not asked for it when I got her a student ticket to XPark).
No need to get a rail card because there is always no queue for single journey tickets are rail cards are no longer refundable. They cost 100NT each too. Train fares are the same whether you use a card or a single journey ticket so why bother and why pay 100NT for it?
If you want to eat at Din Tai Fung be at your preferred branch at OPENING TIME or a bit earlier. The lines get so long and crazy because even the locals love it there.
Explore the Taipei Central Station, there are a lot of great restaurants at Breeze Gourmet which is like their food court.
Before your flight back to PH, make sure you fill up https://etravel.gov.ph/ and get yourself a QR code which will be scanned upon arrival.
Most of our attraction tickets were booked via Klook. I find that it saves time lining up physically plus since you already pay for it in pesos, you don't need to exchange as much Taiwanese NT. I actually sold all my leftover NT to relatives who were also going to Taiwan because NT is pretty hard to come by in the Philippines.
Like this post? Subscribe to this blog by clicking HERE.
Let's stay connected: