For my 111th series, I finally finished Alchemy of Souls in its entirety. My daughter and I started Season 1 at the beginning of this year. The problem is, it progressed sooo slowly it took us months to finish it. There were a lot of time-consuming fillers and unnecessary extras which did not really advance the plot. By the time we were done, my daughter had already given up and decided not to watch season 2. I considered myself too invested already so I went on to finish what we had started. Fortunately, it advanced extremely quickly. Season 2 was the total opposite of season 1 and I found myself unable to stop watching once I started. I finished season 2 in 3 days as opposed to season 1 which took over 6 months.
Alchemy of Souls is about a man named Jang Uk. Jang Uk's birth is something of an anomaly because he was conceived when the soul of the emperor took over the physical body of his father, a great mage named Jang Gang. As a result, Jang Uk was born under the King's Star. Rumors have always surrounded the circumstances of his birth. People say his mother had an affair and bore him out of an illicit relationship. His father Jang Gang doesn't quite know what to make of the situation. He can't consider Jang Uk his son, but also can't deny it because it was his physical body that was used to conceive Jang Uk. Due to the controversial nature of Jang Uk's birth, it was decided that his gate of energy would be sealed so he cannot practice magic and cause trouble in the future.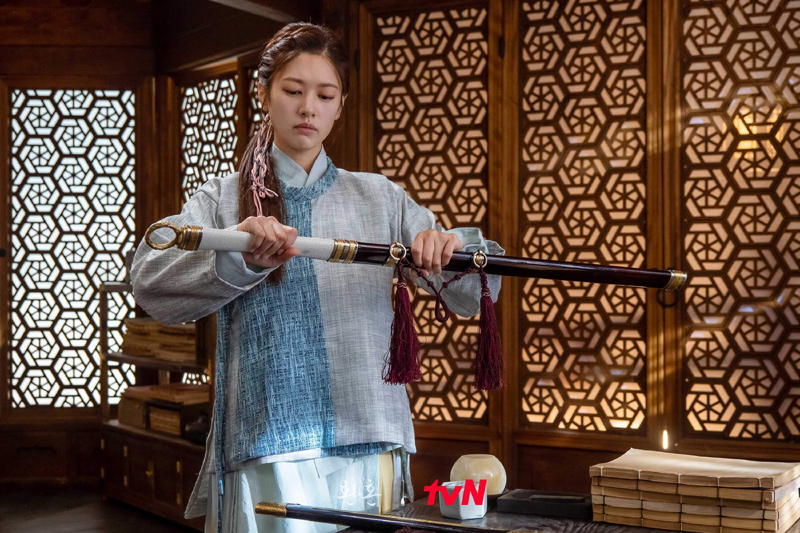 Naksu is an assassin who makes a last ditch effort to survive by switching souls with a blind girl named Mudeok. After the switch, Mudeok can suddenly see but Naksu loses her powers in Mudeok's body. Jang Uk somehow recognizes the legendary assassin Naksu in Mudeok's body and begs her to be his master as he really wants to be able to practice magic just like everyone else. Naksu reluctantly agrees, making Jang Uk promise to help her regain the powers that she had lost.
Jang Uk and Naksu start a mutually beneficial partnership but there are a lot of extra challenges and awkward situations that arise along the way. Quite predictably, they fall for each other. Season 1 ends with a cliffhanger that implies multiple deaths.
Season 2 starts with a time skip of 3 years. Naksu is gone and Jang Uk lives his life getting rid of soul shifters and hoping that Naksu somehow comes back. You must have paid attention to all the details of the previous season to be able to make sense of everything that happens next. All the soul-shifting gets confusing especially where Naksu is concerned.
As I've mentioned earlier, if season 1 progressed at a crawl, season 2 unfolds like a speeding train. Things happen so fast and each episode is jam-packed with events that advance the plot. It feels like you're preparing for a great war from the start of the season. There is really no more hesitation where all the characters are concerned. I can't really say anymore without spoiling the story, just know that finishing this epic series is well worth the time and effort.
Alchemy of Souls has the vibe of a C-Drama with much more upgraded sets and special effects. The Hong Sisters (they wrote Alchemy of Souls and they are also the duo behind the widely acclaimed K-Drama series Hotel del Luna) meticulously weave a rich lore behind the fictional country of Daeho. Each character possesses a complexity that make them rather unpredictable in their actions, so it's not easy to guess how it's all going to end. Once you get past the initial slowness of pace, the series becomes very hard to put down. The series ends very neatly and no loose ends are left to the imagination.
Highly recommended, Alchemy of Souls is exclusively available on Netflix. Want to try the honey cookies everyone in the series is obssessing about? Get some from this Korea-based seller on Lazada.
Like this post? Subscribe to this blog by clicking HERE.
Let's stay connected: