Woohoo! It's my 30th series! I have back-to-back K-Drama reviews this week because after Goblin, I wanted more of Sunny and Grim Reaper. So I decided to move on to Touch Your Heart (also known as Reach of Sincerity) which stars Lee Dong-wook and Yoo In-na. My goodness, it just seems to pick up where Goblin left off for Sunny and Grim Reaper. They even have similar personalities and occupations! So if you've already watched Goblin and want more of these two, watch Touch Your Heart NOW!
In this series, Yoo In-na plays Oh Yeon Seo, an actress whose career dies after becoming involved in a drug scandal. She gets wind of an interesting new drama series in the works and practically begs the writers to cast her as the female lead. She believes she'll be able to make a comeback with this drama. The writers agree… but on one condition — Oh Yeon Seo has to work at a law firm to get the experience she needs to play a lawyer.
Oh Yeon Seo is assigned to work under Always Law Firm's most prominent lawyer, Kwon Jung Rok (Lee Dong-wook). She has to be his secretary for 3 months. Kwon Jung Rok is a serious, no-frills boss who's all about work. Oh Yeon Seo sets out to prove that she can be the best secretary ever to her skeptical boss.
Eventually she gets the hang of working under Kwon Jung Rok. Both come to realize that there's a lot more to each other than their first impressions. They gradually develop feelings for each other.
But there are quite a few obstacles in their relationship. For starters, the chaebol who got Oh Yeon Seo involved in the drug scandal is back in town… and he's stalking her and threatening her again. This time, he isn't taking no for an answer. Then there's Oh Yeon Seo's career. If she successfully makes a comeback, her agency won't be too happy with her dating someone exclusively.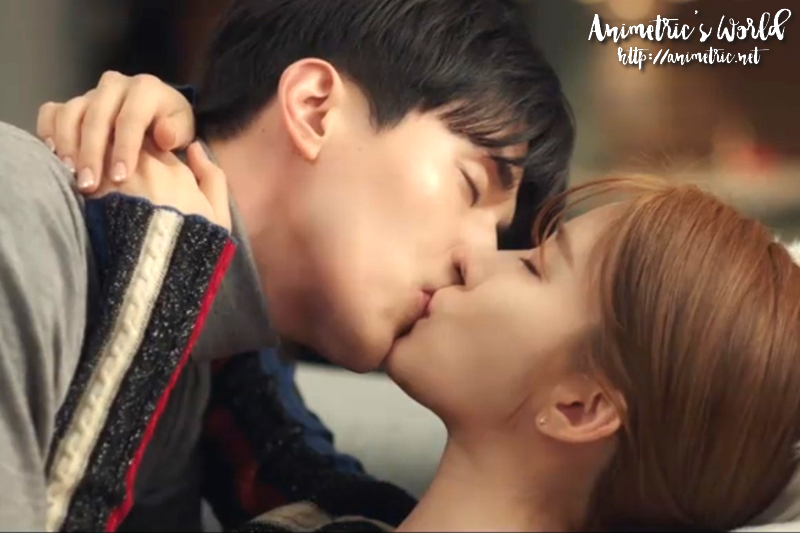 Touch Your Heart will have you rooting for Oh Yeon Seo and Kwon Jung Rok every step of the way. They are just too cute together! I'm so glad they're in a happier place here compared to Goblin. I love how both characters are so honest about their feelings… Oh Yeon Seo's drunken confessions are particularly funny. I hope they date for real because they make a really great couple. Both actors are perfectly cast for the characters they play — Lee Dong-wook as the stoic lawyer and Yoo In-na as the impossibly optimistic actress.
Touch Your Heart is a light, funny, and entertaining romcom that will leave you with all sorts of warm and fuzzy feelings.
Available on Viu.
Like this post? Subscribe to this blog by clicking HERE.
Let's stay connected: