So… I just finished streaming my first K-Drama series on Iflix — Confession Couple, also known as Go Back Couple. It's only 12 episodes so it's a bit shorter than the usual 16-episode K-Drama series. I've heard good things about this and I was actually looking for a good source to stream it from. Lucky for me it's on Iflix!
Go Back Couple is about Choi Ban-do (Son Ho-jun) and Ma Jin-joo (Jang Na-ra), a couple who have been married for 18 years. Both of them don't seem like very happy people. In fact, they're downright miserable. Ban-do has a job as a med rep, selling meds to doctors. It takes up almost all his time since he also entertains his customers after office hours… taking them out to dinner, karaoke, etc. Meanwhile, Jin-joo is a stay-at-home mom to their son Seo-jin. She does takes care of the baby and does house chores all day. Both Ban-do and Jin-joo are always tired and irritable. Eventually, their misery gets the better of them and they decide to divorce.
They throw away their wedding rings, wishing they had never ended up together. The next morning, they get their wish. They are both 20 years old again and in college. Jin-joo's mother is still alive (she had already passed away in the present day) and she is still living with her parents and sister. It's the same for Ban-do. He wakes up in his old room in his parents' house. Both decide to try and change their fates, making a conscious effort to avoid each other. Ban-do and Jin-joo go to school and try to look for their other love interests. For Ban-do, it's a pretty ballerina Seo-young. For Jin-joo, it's the rich boy Nam-gil.
Ban-do and Jin-joo go through college once again… attending classes, taking tests, and participating in extracurricular activities. As they repeat their younger years knowing what they know, they gain a better appreciation of everything around them. Jin-joo is constantly attached to her mother whom she misses terribly in the present day. But both Ban-do and Jin-joo always find themselves in tears when they think of their son Seo-jin.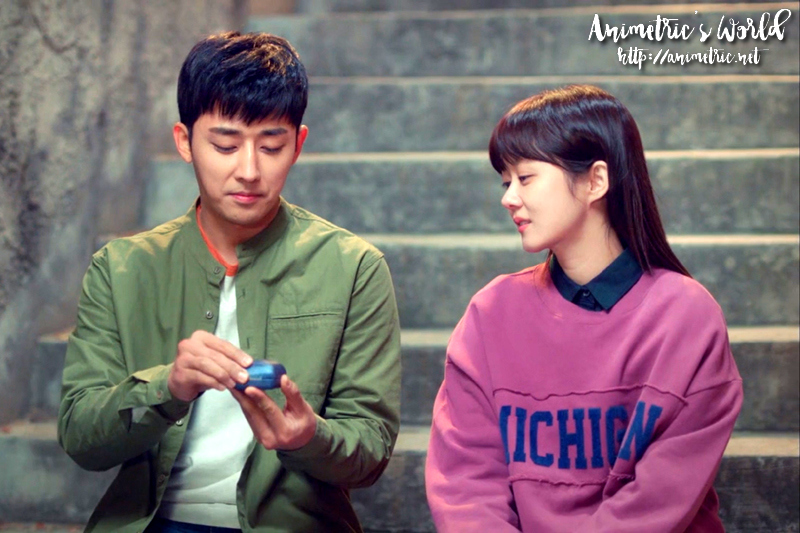 Ban-Do and Jin-Joo are not sure what's happening, but both gain eye-opening insights about their marital problems in the present day.
Go Back Couple is a must-watch for anyone who is and has ever been married. It's very relatable, especially if you've been married for a long time. I swear, Jang Na-ra is a master at making people cry. I watched her in "You Are My Destiny" and wow, when she cries, you are just moved to cry with her. Same goes for this series. She would just look at her mom with those teary doe eyes and you'd find yourself tearing up in no time. There are a lot of life lessons to be learned here… everything from making the most of the time you have with your loved ones to learning to appreciate what you have and who you're with. Highly recommended. If I'm not mistaken, you can watch this for FREE on Iflix.
Like this post? Subscribe to this blog by clicking HERE.
Let's stay connected: