One rainy day, we went to work and found a mama cat with 4 tiny kittens in the storage area. Five pairs of eyes stared at us as we made our way into the office. I wondered how a mama cat could carry 4 kittens through the broken window. One of our office staff said that when the mama cat was pregnant, she already frequented our storage area. She apparently gave birth there. When we first saw the kittens, they were already standing up with eyes wide open. We don't know when they were born.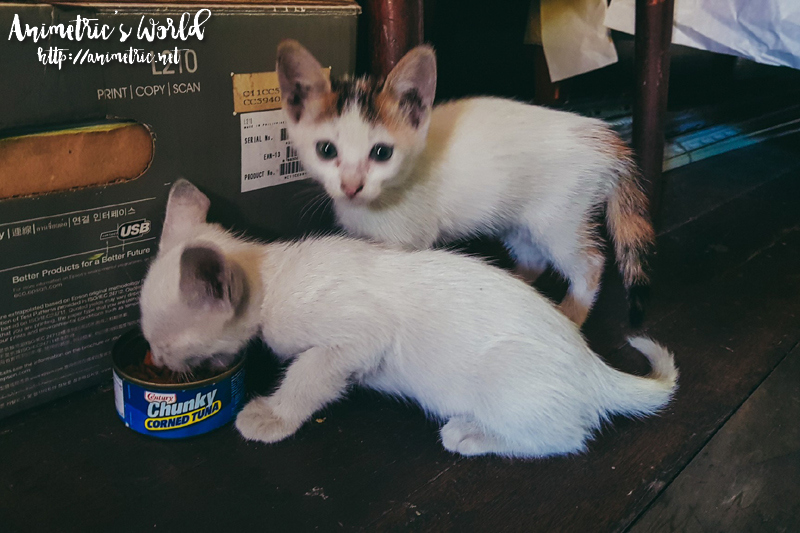 We bought cat food and fed the mama cat, since the kittens were all still nursing. Everyday when we went to the office, we would feed them. We had work from Monday to Saturday so Sunday was the only time there was no one around. We would leave food and water before we closed the office on Saturdays.
The mama cat is feral. She would come and go as she pleased, never staying long. She would bring bags of trash, mostly smelly rotting food, to the storage area where they stayed. Eventually she also brought dead mice. Then one day she stopped coming. We thought the kitties were abandoned. We gave them kitten food and continued to care for them in her absence. There were 4 kittens and they were all pretty active. Eventually 2 got adopted by people at our other warehouse. These 2 were left in our office. We refer to them as Blue Eyes and Brown Head. They have no names yet. Mama cat showed up after a week of absence, only to leave again after a little while.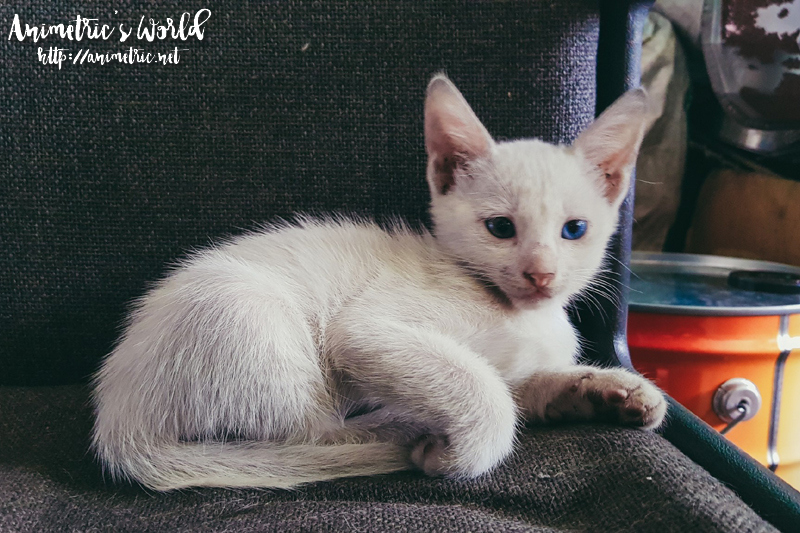 This is Blue Eyes (for now, until we name him).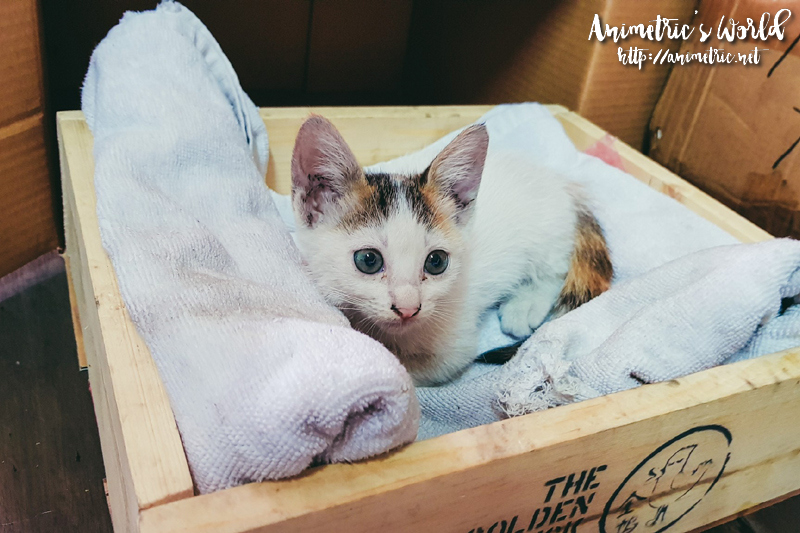 This is Brown Head (for now, until we name her).
After much thought we decided to adopt the 2 kittens. They had never been outdoors. Plus come long weekends and holidays, how would they survive? They were no longer nursing, they were eating the kitten food we were giving them. So last Saturday, we packed up their things (food, litter box, litter) and took them to the vet. The vet estimated their age to be around 2 months old. She also said they seemed used to people and showed no signs of physical or emotional trauma. Their ears were cleaned and their claws were trimmed. They were also dewormed and treated for fleas. Blue Eyes turned out to be a boy, and Brown Head a girl. We've been calling both of them Kitty.
We had to wait 48 hours before we could give them baths. The vet said this is for the flea treatment. I asked her what shampoo we should use, she said if we had Perla Soap, that would be okay since Perla is mild and made with coconut oil. We actually have a lot of Perla Soap at home so it was all good.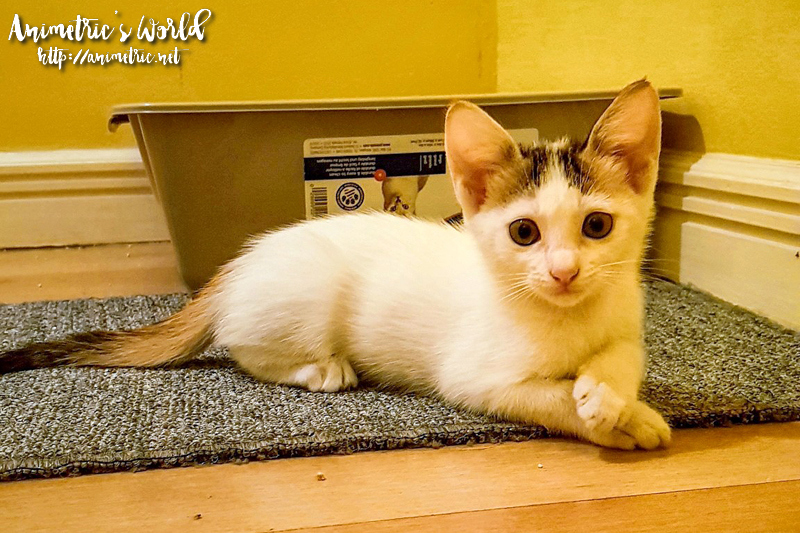 So now both kittens have taken baths. Their fur suddenly became so light and fluffy! It's kind of hard to take photos of them so this is the only proper one I have of Brown Head.
Blue Eyes is the more active kitten… he's always moving.
We will take them to back to the vet for another deworming session in 2 weeks. They eat 3x a day and they are now busy exploring the nooks and crannies of our house. They were fully litter-trained at the office and they continue to be quite disciplined in that aspect. Having these kitties around is proving to be a really great stress-reliever.
We're also very happy with the veterinary clinic we discovered via Google, The Pet Project Veterinary Clinic. Will blog about it soon.
Never in a million years did I ever think that we would be adopting kittens, but these furbabies have brought us a lot of joy.
Like this post? Subscribe to this blog by clicking HERE.
Let's stay connected: