I swear, I'm so addicted to Korean food. I like kimchi, doenjang, dukbokki, chapchae, banchan, bbq… oh my, I can live on these everyday. It's such a bonus that most Korean eat-all-you-can and grill places are so affordable! Finally, after eating at maybe 10 such places I can give you a list of those that give you the MOST value for money, arranged in no particular order.
#1 Lee Hak Korean Restaurant (Mandaluyong City) – Full review and details HERE.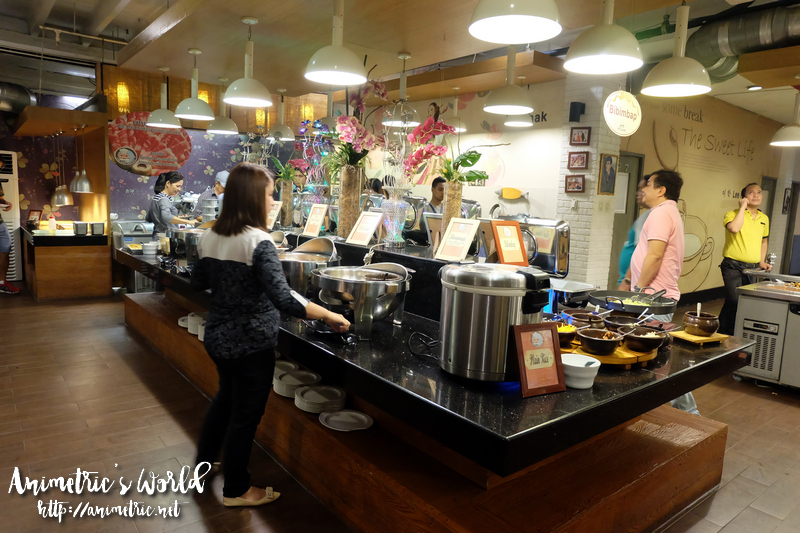 At Lee Hak Korean Restaurant, Korean eat-all-you-can costs anywhere from P329 to P399, depending on when you go.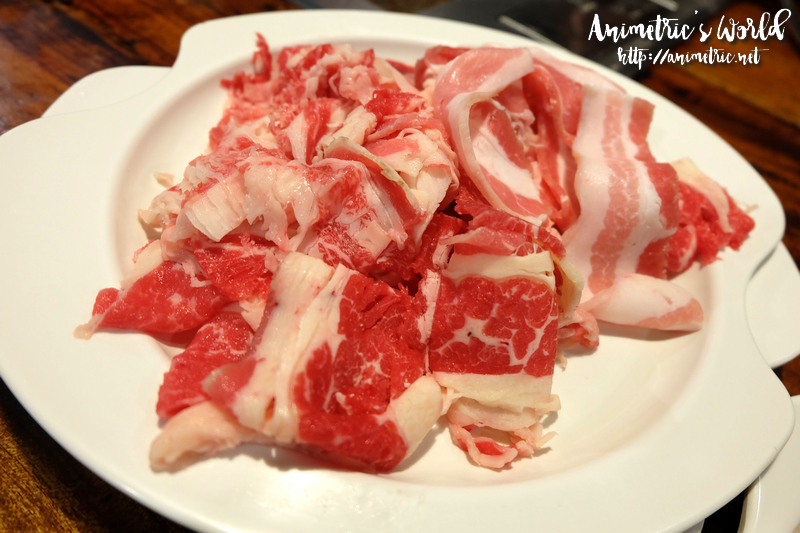 There are several types of meat for grilling. Quality is decent.
There are also a lot of ready-to-eat dishes like Pork Bulgogi, Japchae, Kimbap, etc.
Food is abundant and average in terms of taste and quality. What I didn't like was the fact that the place was hot, stuffy, and uncomfortable. Ventilation is almost non-existent so even inanimate objects like my phone and my camera had an intense barbecue scent afterwards. The floor is super slippery too so use safe footwear. Reservations are recommended since the place gets really packed.
#2 Hwaroro Korean Grill Restaurant (Quezon City) – Full review and details HERE.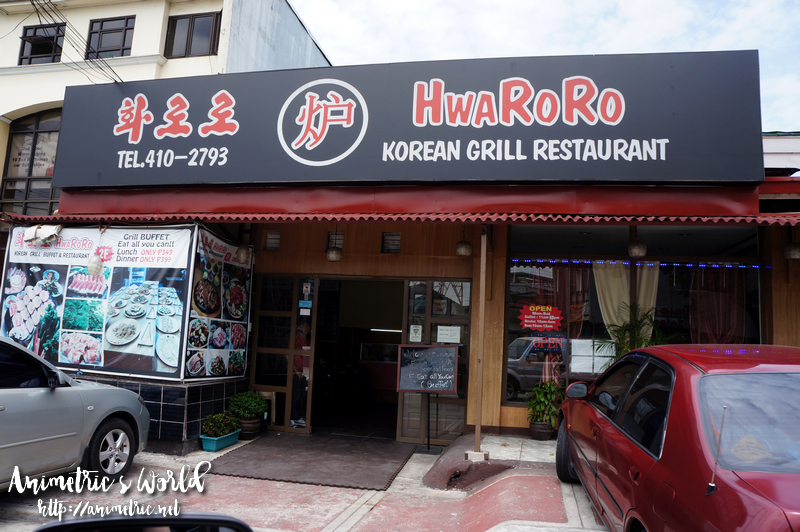 Eat and grill-all-you-can at Hwaroro is at P399, same rate applies for both lunch and dinner.
There are many kinds of banchan and cooked dishes. It's a smorgasbord… a lot more dishes than Hanayo Grill but it's a mixed bag… not all are Korean. They have stuff like sweet and sour pork, fried chicken, and ampalaya with egg.
Hwaroro has 5 kinds of meat and you can't go wrong because everything is tender. They offer fresh fruits and cookies for dessert. Before we discovered Hanayo Grill, we considered Hwaroro as the best Korean eat-all-you-can barbecue place. It's cheaper here though so there's excellent value for money.
UPDATE as of April 7, 2016: Hwaroro has deteriorated A LOT. Air-conditioning sucks so be prepared to sweat a lot in the stuffy dining area while you're grilling. It's so hot it's enough to make you lose your appetite.
#3 Don Day Korean Restaurant (Quezon City) – Full review and details HERE.


Number 3 on my list is Don Day Korean Buffet. Eat-all-you-can starts at P257 here without grill. With grill, it ranges from P335 (pork only) to P447 (pork and beef).
Don Day has the most complete grill experience because they have different kinds of leaves and the most variety of banchan. They have a nice selection of cooked dishes at the buffet too — they have dukbokki! So far, only Hanayo and Don Day have dukbokki.
Don Day is special to me because it's where I learned how to maximize my Korean BBQ experience as I was taught by the owner. Prior to this, I didn't know I was supposed to wrap the meat with my choice of leaf, put pickled veggies, and then doenjang before biting into its entirety. Wow. Mind-blowing. This is the way to go. Eating Korean BBQ this way got me even more addicted to it. Don Day offers only two kinds of meat — plain beef and pork. They have fresh fruits for dessert. Korean ice cream is available but you have to buy by the piece.
#4 Matgalne Korean Restaurant (Makati City) – Full review and details HERE.


One of the reasons I don't frequent Matgalne as often as the other places is the location. It's the farthest from me among the 5 restos in this list. It's similar to Don Day — lots of banchan and stuff to complement your grill experience.
Like Don Day, Matgalne offers only beef and pork for grilling.
Matgalne has a DIY Bibimbap station! If QC is too far from where you are, at least you have an option in Makati. Dessert? Last time I was there they had banana fritters. 🙂
#5 Sodam Korean Restaurant (San Juan City) – Full review and details HERE.
Sodam Korean Restaurant offers the cheapest grill experience for P299 (pork and beef combination). This promotional rate is good until May 31, 2016.
Sodam offers a wide selection of banchan and short order dishes like Japchae, Pajeon, Mussels in Sweet Chili Sauce, etc.
You get unlimited beef and pork for grilling. I enjoyed the food at Sodam. Quality of the meats is more or less the same as Matgalne. Oh, there are no desserts at Sodam but they sell Korean ice cream by the piece.
That sums up my list of 5 most affordable Korean eat-all-you-can restos. All are Korean-owned and run. Please click the links to the complete reviews for location, pricing, and other details. If you know of more places like these, please do share in the comments section below as I'm on a neverending quest for more! 😀
Like this post? Subscribe to this blog by clicking HERE.
Let's stay connected: