There's really nothing to do here in Metro Manila except go to the mall during long weekends. So that was what we did. We went to SM Megamall. The kids were in a shopping mood. We went around and then eventually decided to have lunch at Yayoi Japanese Teishoku Restaurant.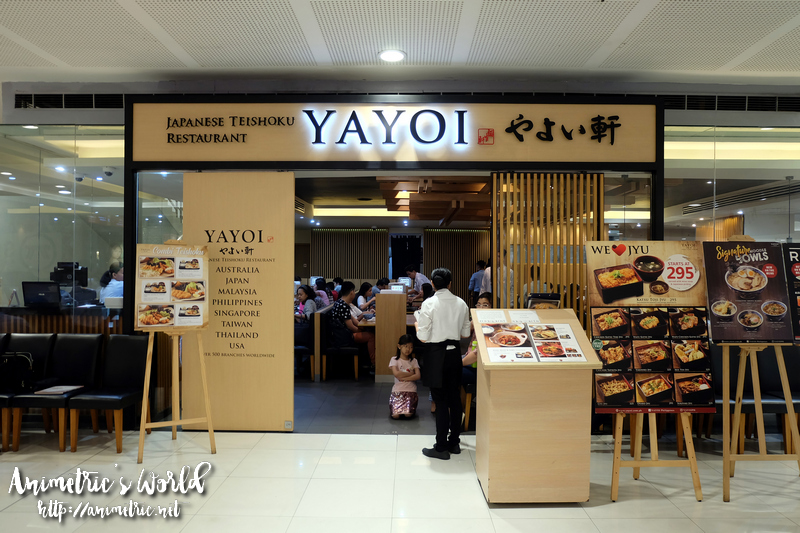 Yayoi Japanese Teishoku Restaurant is located on the 3rd level of SM Megamall Building B. It's a Japanese franchise.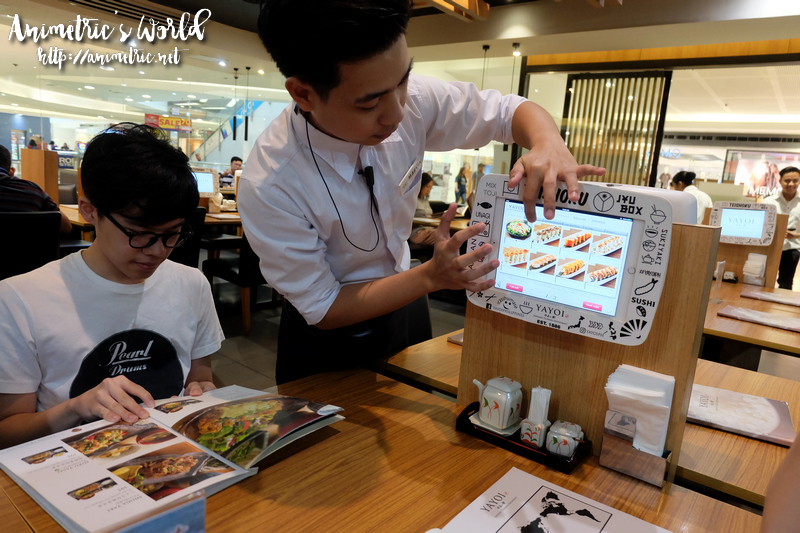 We immediately took a liking to the neat and spacious interiors. Each table is equipped with an iPad you're supposed to use for placing your orders. A friendly staff member will give you a brief explanation of how their system works. You're also given a menu booklet for browsing. The booklet has more detailed descriptions of the dishes and bigger photos.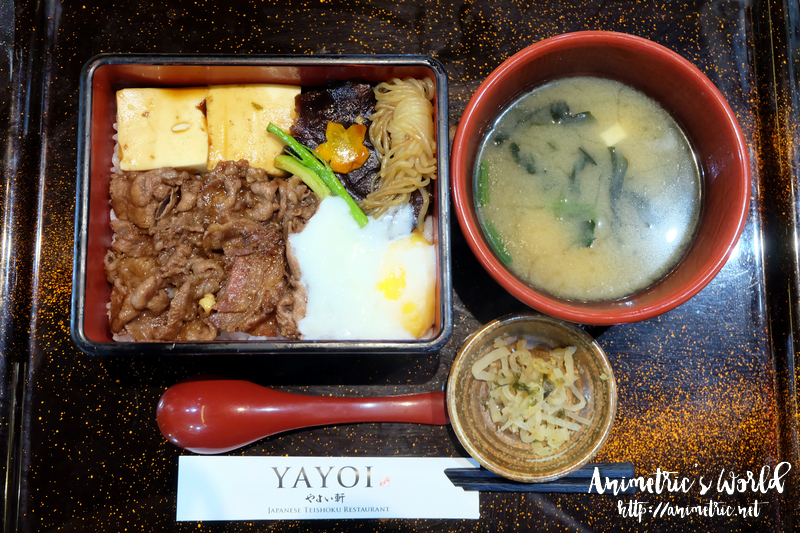 Hubby decided to order the Sukiyaki Jyu (P325). It's pretty much sukiyaki without the soup — just beef, egg, noodles, tofu, and veggies on top of steamed rice. It comes with miso soup and pickles. Both sweet and savory, it's just the right size for a satisfying and not overly satiating lunch.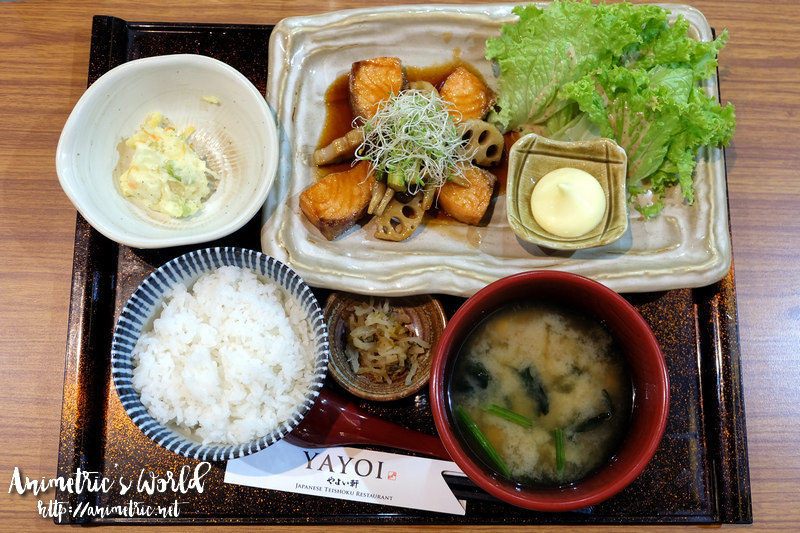 Our daughter got the Teriyaki Salmon Teishoku (P595). Stir-fried salmon and vegetables are served with steamed rice, pickles, miso soup, and potato salad. She said it was good.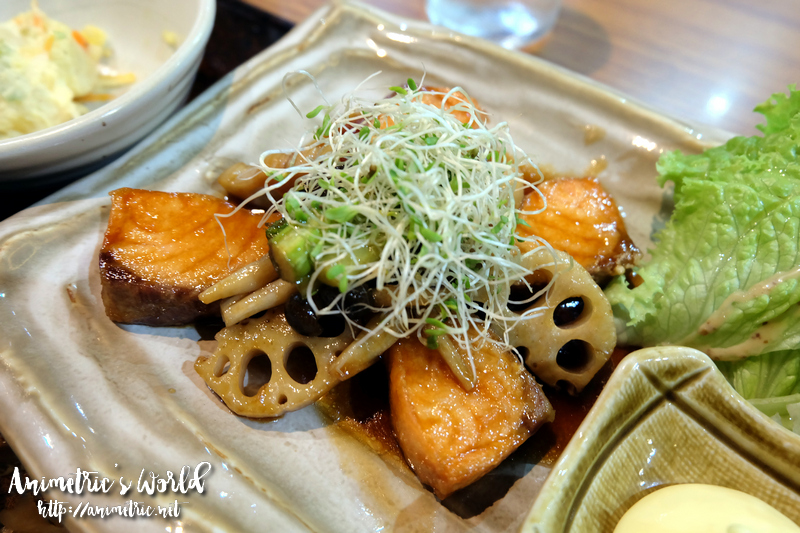 The salmon pieces come with sliced lotus root which I found really yummy.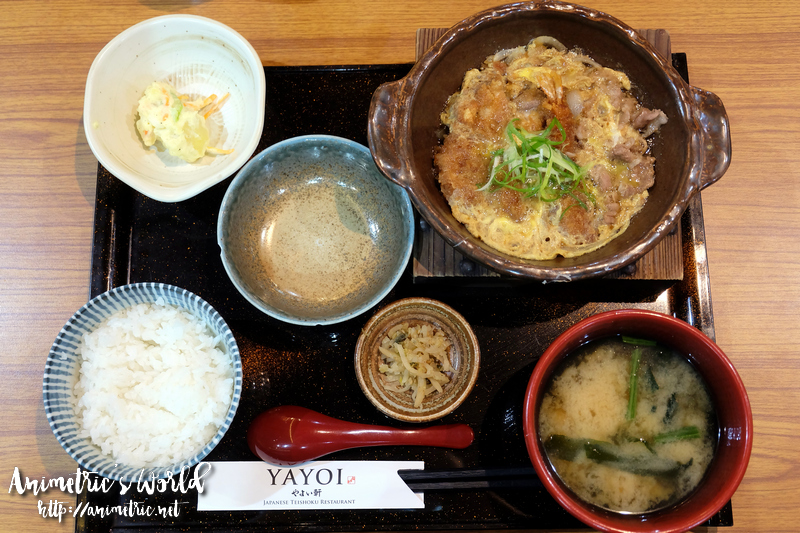 Both my son and I opted for the Mix Toji Teishoku (P475). Since we couldn't make up our mind what to order, we picked the option which had tonkatsu, ebi fry (fried shrimp), and sukiyaki beef in one meal set.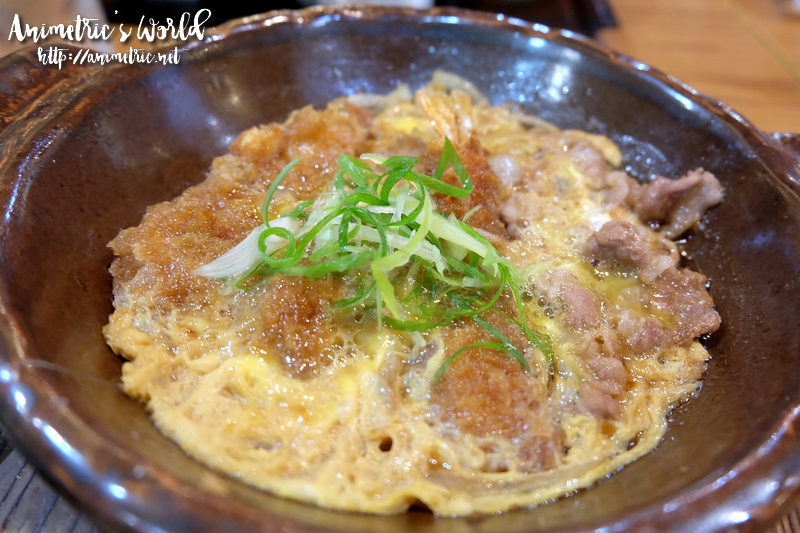 It had egg too, so it's kind of like oyakodon except there's no chicken. I found it a tad too sweet. But I really loved the pickles, potato salad, and miso soup. This is a pretty hefty meal, I had to share the pork and beef with hubby.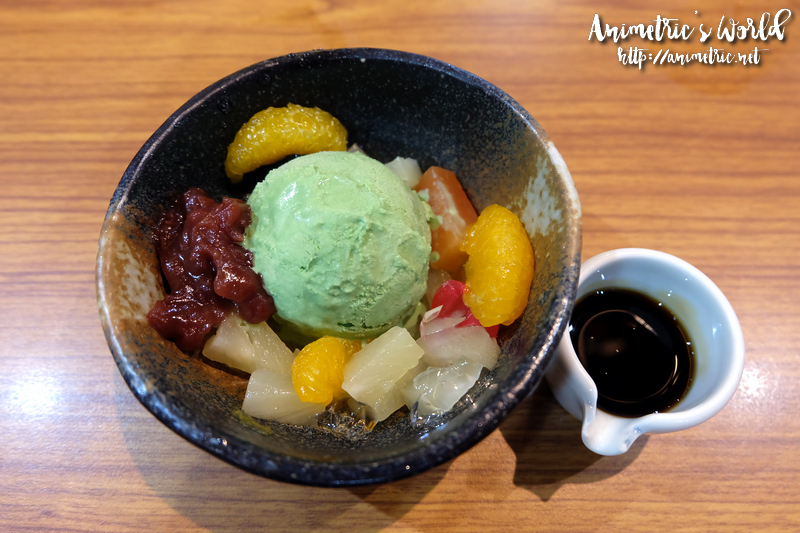 Hubby had Matcha Anmitsu (P220) for dessert. It's literally one scoop of ice cram and fruit cocktail with red bean paste and brown sugar syrup on the side. Super overpriced because it's also very tiny. The kids and I decided to go to BLK 513 for dessert instead.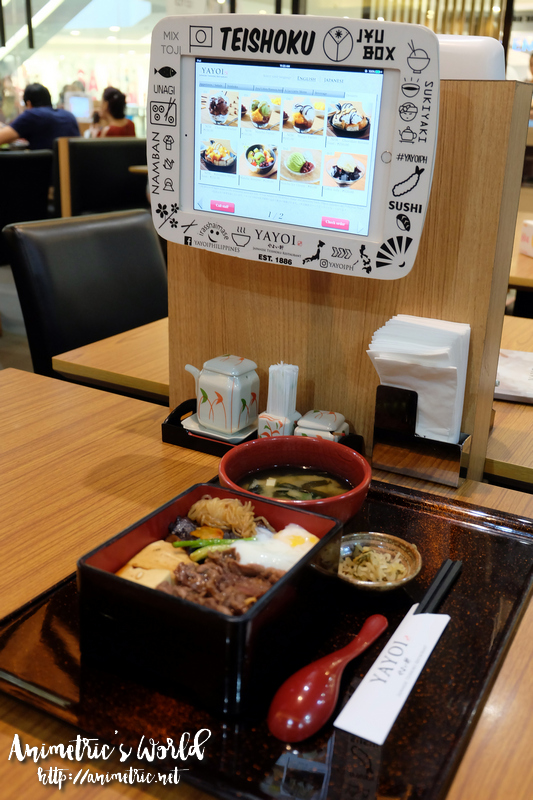 Anyhow, we really dig Yayoi Japanese Teishoku Restaurant's ordering system. You virtually do not need to talk to anyone. Just key in your order. You also bill out via the iPad. This is also a great place to eat if you're alone. They have solo seats with an iPad each, kind of like the single person booths at Ichiran in Japan.
The staff are incredibly alert and efficient. Our water glasses were always refilled without us having to ask. We also found the prices reasonable for the quality and quantity of food we got, which is above average. Will definitely be back.
Yayoi Japanese Teishoku Restaurant
3rd Level SM Megamall Building B,
EDSA cor. Julia Vargas Ave., Mandaluyong City
634-4865
Like this post? Subscribe to this blog by clicking HERE.
Let's stay connected: