After my recent post about events and tokens, I got to talk to a number of blogger friends about the said topic. So much that I came up with the idea of compiling the worst blogger tokens ever lol… because as much as we discuss it amongst ourselves, I don't think anyone is willing to actually put it out there.  During my early days of blogging, I've had my share of time-wasting pursuits. But you learn to discern. If you're thinking of blogging because of all the attached glamour and perceived free stuff (which are NOT REALLY FREE by the way), think again. It's really not all that.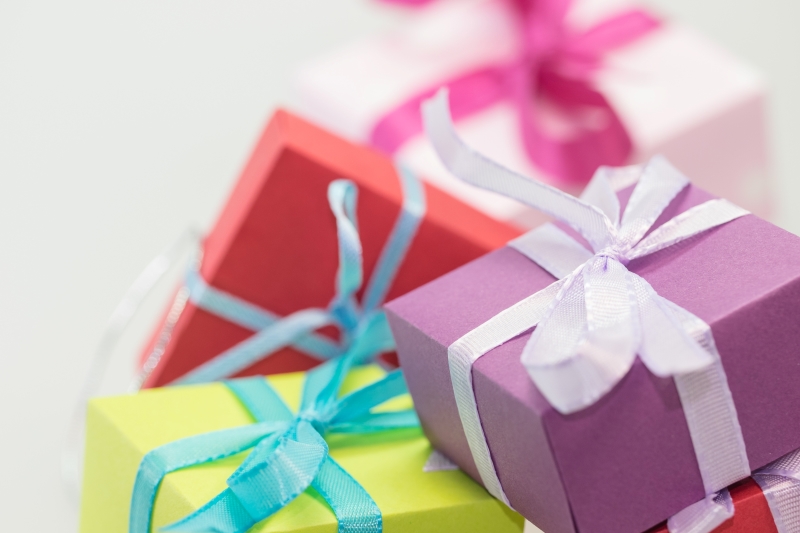 So are you ready for a compilation of the worst blogger tokens ever? Just think, you spend time and energy (transportation costs too) to go to a media/blogger event and then you get…
A White Rock – It's quite literally a white-colored rock as big as your palm. Wow. I don't know what entity gave this away but blogger friends have confirmed receiving this as a token.
Corporate Giveaways – Whether it's a keychain, baseball cap, tumbler, ballepen, ecobag, T-shirt, notebook, folder, umbrella, planner, mug, or whatever else that has the company or brand logo plastered on it, we file it under corporate giveaways. Gosh, I can just wait for December in our office and all these things would be delivered to me for zero effort.
Discount Voucher – The other day there was a launch event held in a mall which gave discount vouchers as tokens… and the appliance being launched was around P20,000. Lol. Well, if I really wanted or needed one I guess getting 22% or 23% off ain't so bad? But what if I don't? Now there's the problem.
Sample Sachets – Woohoo! I get such things delivered to my house by joining groups like the Nestle Club or Everyday Me… again, for nothing lol. Even Facebook Pages hold sign-ups for free samples nowadays!
Nothing – Yup, this happens too. Of course if the "event" is experiential, like say you are invited to watch/experience a concert, movie, play, amusement park, or go on a free trip, then the experience is what you get from it — that's not nothing. Nothing is when you attend a launch or press con and you're expected to post about it but you go home with nothing. A raffle entry or a chance to win something in exchange for attendance or posting whatever also counts as NOTHING.
Plants – Well, some people like plants. I don't. Even succulents die at my hands. What's wrong with this is you're giving attendees more responsibilities aside from posting, now they have to take home and care for a living thing too.
Expiring Gift Certificates – I've actually worked with a PR agency before who was fond of asking people to post in exchange for gift certificates as tokens. The problem was, by the time I got the GCs I had less than a month to use them. They did this repeatedly too. Now it's not like I live next to the establishment they asked me to post about so… yeah I ended up with a lot of expired GCs.
Joketime Gift Certificates – Please refer to P500 yema gift certificates for a non-yema event lol. Or P100 GCs. Maybe even P200 GCs. Any amount of GCs that don't even cover your transportation expenses is a joke.
UPDATE: Cupcakes – I wasn't going to include this but after a number of bloggers messaged me about receiving supermarket variety cupcakes not even worth P100 for varying events, it certainly deserves a spot in this list.
UPDATE: Magazines – A bag full of magazines? Wow, now that they mention it, I do recall some events in my first couple of years of blogging where they gave away magazines. Just surprised there are still entities doing this today when most magazine companies are shutting down.
Of course, it's not entirely the event organizer's fault. After all, nobody invites people at gunpoint. No one's forcing anyone to attend anything! In fact, if I attend an event which I deem a waste of time, I consider it MY FAULT for not exercising due diligence.
Logic dictates that if you have a shitty experience with an entity once, you'll most likely decline future invites right? Nope, not always the case. People are very forgiving and there will always be those who will say yes no matter what. Then complain afterwards. I don't get that, I really don't. You already know going into it that there's a history of disrespect with regards to your presence's worth and yet you still go? Given how much time and effort it takes just to get from one place to another these days, it's time to give event invites more thought.
Like this post? Subscribe to this blog by clicking HERE.
Let's stay connected: