First off this post has made me realize I've been online for 20 years. That is like almost half of my life. I started my first personal website in February 1997 (incidentally I started blogging a decade after in 2007). I was obsessed with the Sailormoon anime series. Geocities was my first home on the web and I still remember my url — http://www.geocities.com/Tokyo/Towers/3531. While my site wasn't a blog, it was where I shared Sailormoon-related content. I created detailed character profiles, TV episode lists, shopping guides, etc. It was very well received.  Most of my readers were fellow Sailormoon fans and I enjoyed interacting with them in a forum I used to maintain.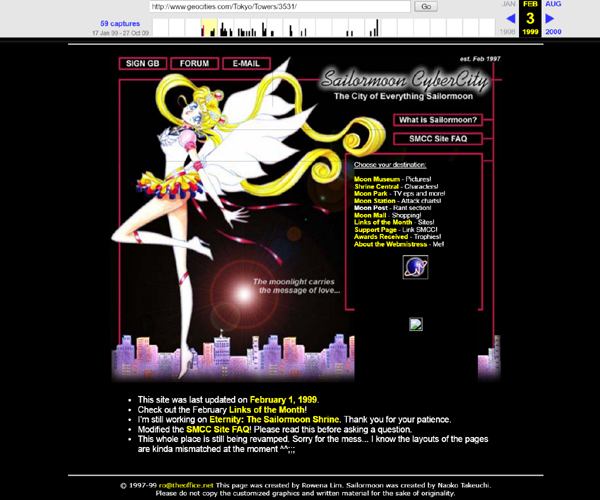 While my domain and hosting were free, I had to buy my materials. I'd buy art books, mangas, videos, collector cards, and other Sailormoon merchandise (I still have a lot of them). But it was okay because that's what fandom is. You'd buy these things even if you weren't running a website. I had a lot to share so that was one of the main motivators for my Sailormoon site. There was no brand or company who would send me Sailormoon stuff. I built the site from ground up using my own resources.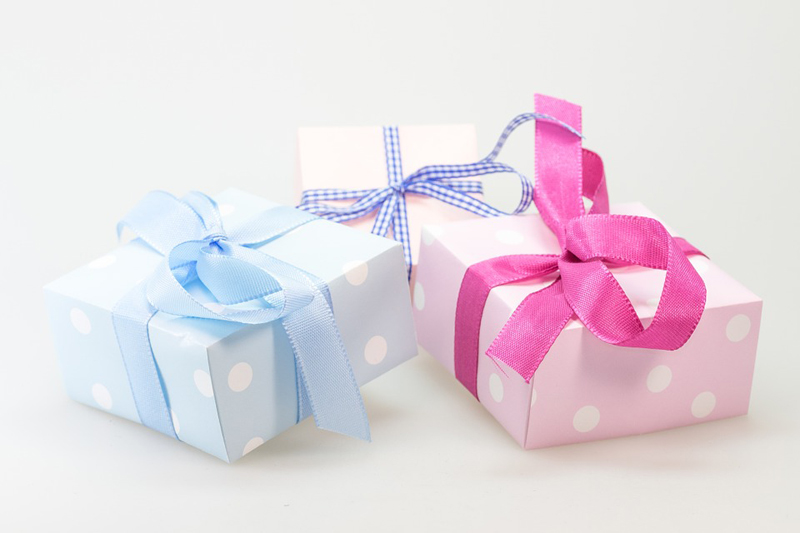 Well Geocities died — that's one of the dangers of free hosting. My Sailormoon site is gone forever. I have no back-ups because it was purely a hobby and I didn't think that far. I can only go back to parts of it thanks to the Internet Wayback Machine.
Anyway back to blogging. I started blogging at Multiply.com. I don't remember the year but I am guessing it was around 2006 or 2007 because I stayed there a couple of years before moving to Blogger.com in 2009. Moving to Blogger.com proved to be the right decision at the time. Suddenly I was getting invited to media/blog events. Some brands and PRs would also send me things to feature and review.
Now I don't know where people get the idea that bloggers get a lot of freebies. The truth is, NOTHING in blogging is free. Sure it looks great on IG, you think wow she gets gifts everyday. But these things aren't really gifts. Gifts are things you get for your own personal enjoyment without obligation and without any expectation on the giver's part. The stuff bloggers get? They come with certain expectations and deliverables. Say Brand A sends you several colors of their newest lipstick. You are expected to do product shots, swatches, and a feature or review. If you don't deliver, they will probably never send you anything again. That's how it works. It's not free. You're supposed to give the brand and PR "gifts" exposure and media mileage. If you can't or won't, it's going to be pretty much a one time occurrence.
There's no such thing as a free lunch. If a restaurant invites you to try their dishes, you don't just get to eat for nothing. As with products and physical "gifts", you are expected to share your experience across your blog and social media accounts. Now a few bloggers and influencers are paid to do these things… but most are not. The majority will get free products or some GCs at most while some won't even get anything.
There are brands and PRs who will bombard you with e-mails "for immediate release". Kind-hearted(?) individuals will take it upon themselves to post all these things for nothing, hoping to gain brand and PR's goodwill so that someday they too can be invited and sent "gifts".
Then there are events. For the life of me, I still can't figure out why people are so addicted to events. Because I can't speak for everyone, I'll use myself as an example. Let's say I am invited to a canned food launch in SM Mall of Asia. If I accept, I'll have to drive for an hour or more from QC to MOA (that's just one way!). Then I'll have to do coverage work at the event — make sure I get the gist of the program, take photos, talk to people, and the whole shebang. Afterwards I will get a few canned goods for my trouble. When I get home (that's another 1-2 hours drive), I will need to blog about it and maybe share on my SNS accounts.
This is precisely why I decline most events. If they are far and require a lot of work, I am better off doing actual work to earn my keep. Is access to this kind of scenario worth the gatecrashing and all other unsavory behavior on some people's parts? Please refer to Esquire's TupperwareGate article for details. I'm not saying I agree with it but it's the most compact summary of recent events.
Bloggers get freebies all the time you say? No not really. I've been saying it all along — NOTHING in this industry is truly free. Everything comes at a cost. Plus there's the sad reality that products and GCs don't pay the bills.
This isn't a rant and I am not complaining. I'm happy with what I'm doing and I've always tried my best to keep it real. Blogging has opened many doors for me. I've met a lot of good people, traveled to beautiful places, and tried cool new things because of blogging. Just trying to debunk certain misconceptions.
Like this post? Subscribe to this blog by clicking HERE.
Let's stay connected: