Everyone knows by now that my skincare brand of choice is the Korean brand Sulwhasoo. Now there is no official distributor for Sulwhasoo here in the Philippines. I usually buy from Sasa or Nana Mall on Lazada. The thing is, Sulwhasoo is always coming out with new stuff and reformulating their existing lines. Given that, I need Korean sources which can get their hands on the new stuff much faster and sell samples so I can try first before committing.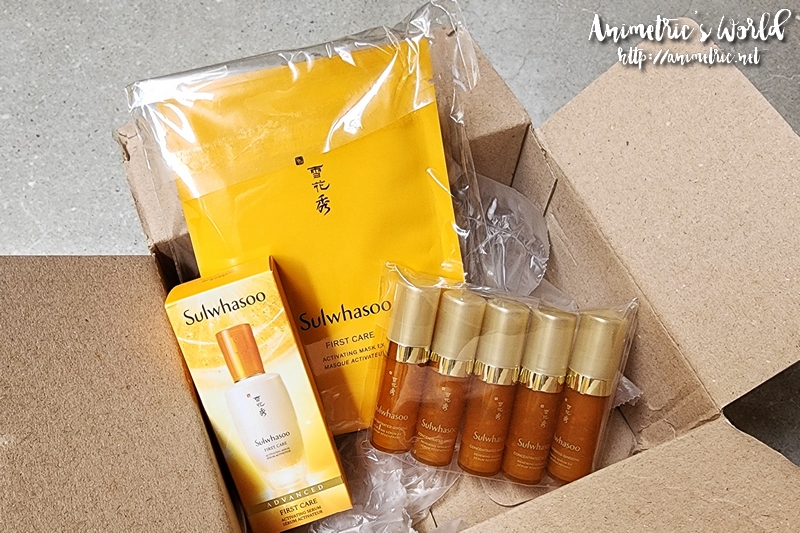 Why do I prefer trusty Lazada Korean sellers? There are a lot of reasons but the main one is the shipping cost. It's usually either free or pegged at ₱38 which is super worth it. Sites like Yesstyle and Althea require you to buy a few thousands worth in order to avail of free shipping. Meanwhile, Sephora.ph sells Korean brands at super high prices. GMarket doesn't seem to have a viable direct Philippine shipping option so you're forced to use third party shipping aggregators like Buy and Ship.
Other reasons why I like buying from Lazada Korean sellers:
They ship from Korea, which is THE source. My items that arrive usually have a shelf life of 3 years when they are shipped from Korea, so I know the stocks are fresh.
As I mentioned above, they get their hands on the new stuff faster.
Lazada has a proper return and refund system in place so I know I won't lose money over a failed transaction.
Korean sellers ALWAYS include freebies when you buy from them, just like when you buy physically in Myeongdong (that was where I used to buy my Korean beauty products).
I think Korean sellers on Lazada can avail of export pricing since they are selling outside of Korea, which is why it's usually cheaper to buy K-beauty products online than in Korea. I experienced this with Sulwhasoo, Missha, and Laneige. It was much more expensive when I bought those 3 brands in Korea or from Duty Free stores abroad.
I can use vouchers during sale periods to save more.
The question is, how do I know if the seller is legit? It's still really trial and error but the first thing I check is WHERE the item is shipping from. If it's Korea, we are good to go. Take note that there are a lot of Korean beauty products listed in Lazada that are being shipped from CHINA upon checking. China is the land of counterfeits so anything that claims to be a Korean brand that's shipping from China is always a big NO for me.
Anyhow, I've compiled a list of legit Lazada Korean sellers I've actually ordered from here. They are all based in Korea, will come up with a separate list of legit sellers based in Metro Manila next time.
I hope this helps your K-Beauty shopping. Those brand official stores shipping from Korea like COSRX, Some By Mi, Merythod, Nacific, etc. are all legit as well. I usually check them when there's an ongoing sale.
Like this post? Subscribe to this blog by clicking HERE.
Let's stay connected: