I don't like cooking when our helper takes the day off. I end up not just cooking but also washing and cleaning! It's so tiring. I consider Sunday as my day of rest, but that's also her official day off. So we just eat out. Last night was one such Sunday. We decided to try the relatively new Tribu Babaylan, a buffet restaurant in the Tomas Morato area. Their dishes are by Chef Laudico so we were expecting a dining experience similar to Chef Laudico's Guevarra's.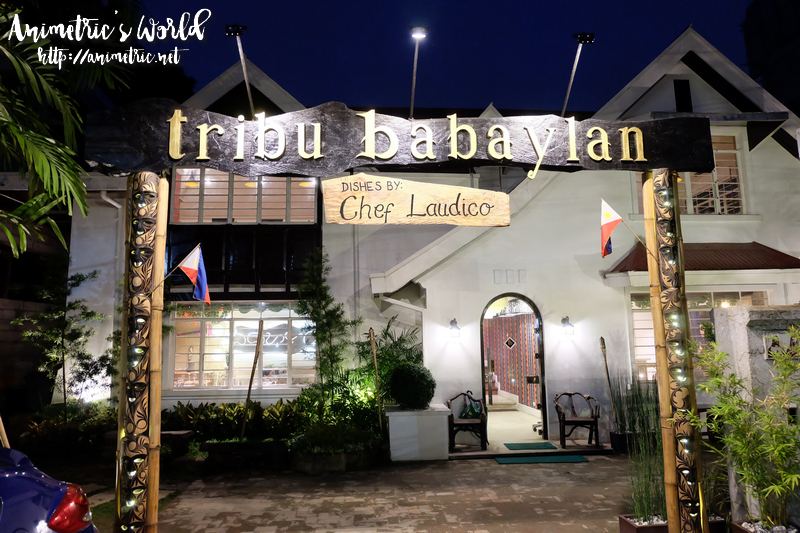 Like Guevarra's, Tribu Babaylan looks like a house from the outside. It's located along Dr. Lazcano St. near Tomas Morato. There's a really big sign outside so it's hard to miss.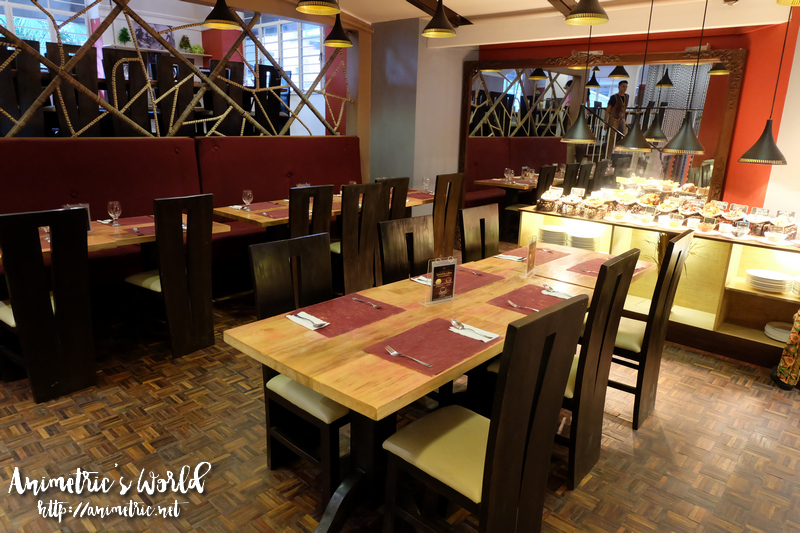 Tribu Babaylan is a split-level house with 3 dining areas. There's seating on the ground floor and on the second floor. Then there's sort of a half-floor near the main dining area.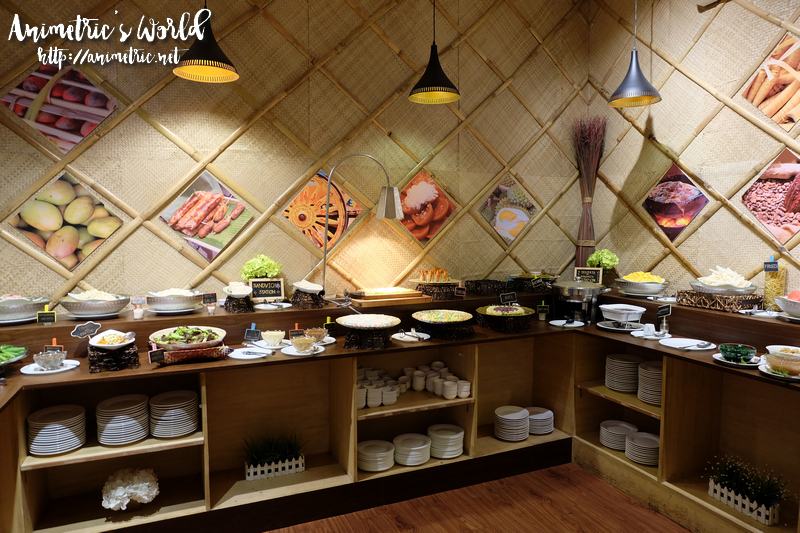 There are areas for appetizers, desserts, and main courses.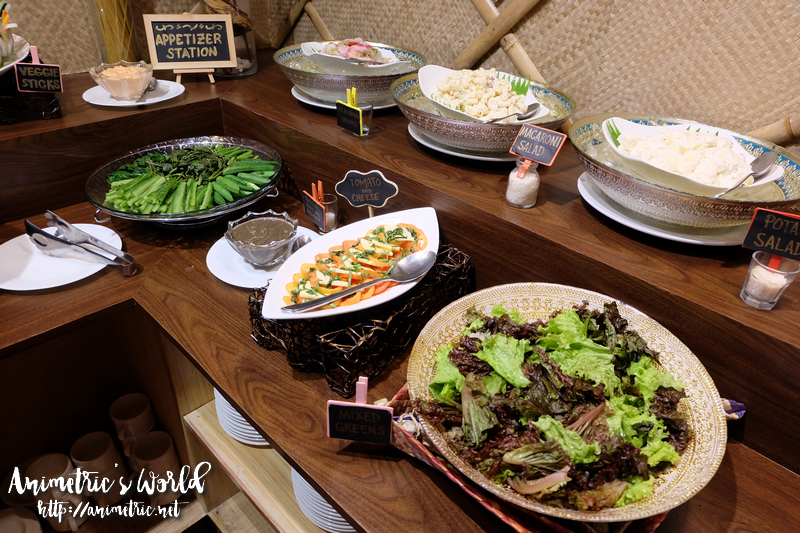 Appetizers consist of various salads, finger foods, and two soups: Chicken Binakol Soup and Suam Corn Chowder (not shown in photo).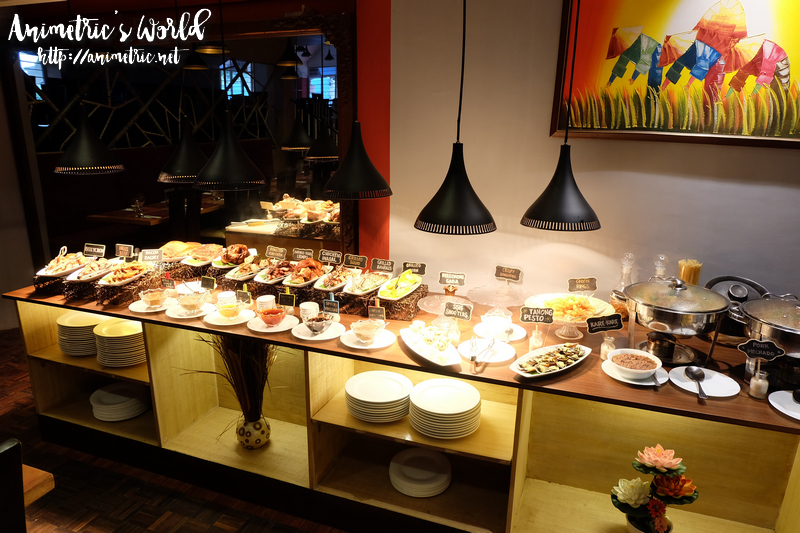 The food is reminiscent of Guevarra's on a smaller scale.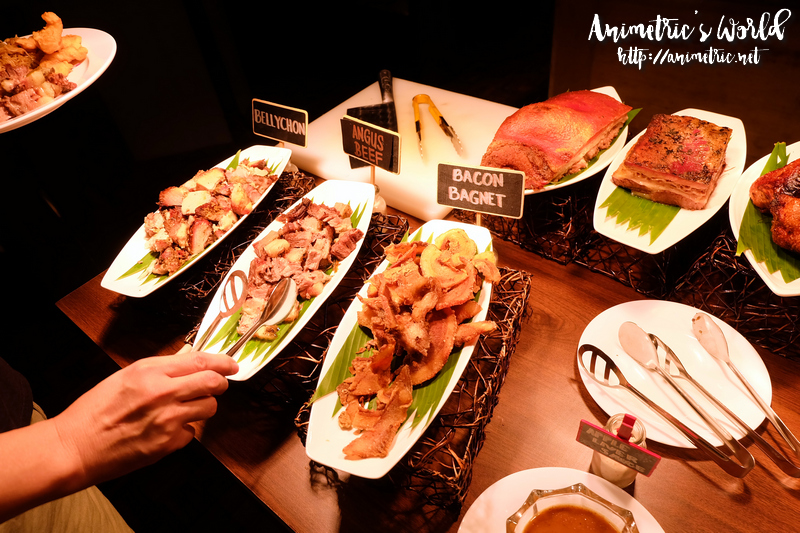 My favorite buffet item was the Angus Beef. The meat was melt-in-your-mouth tender. I believe it was Angus Beef Belly.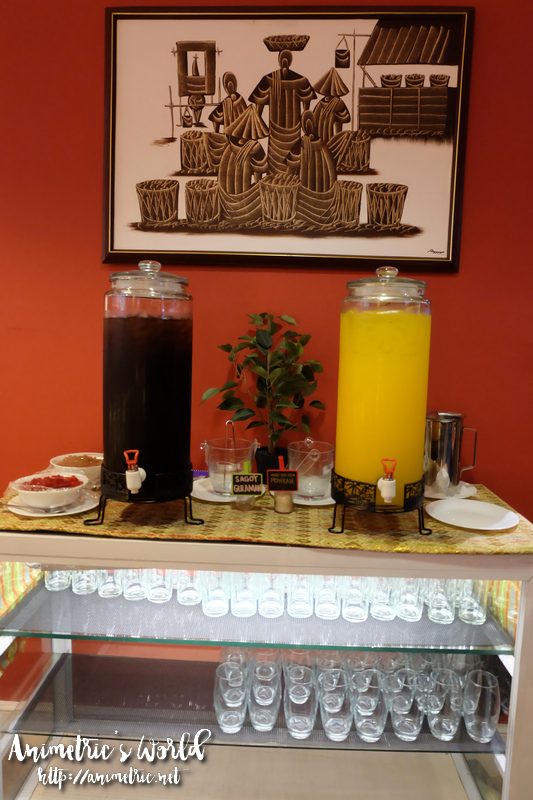 That night there was Sago't Gulaman and Ponkan juice.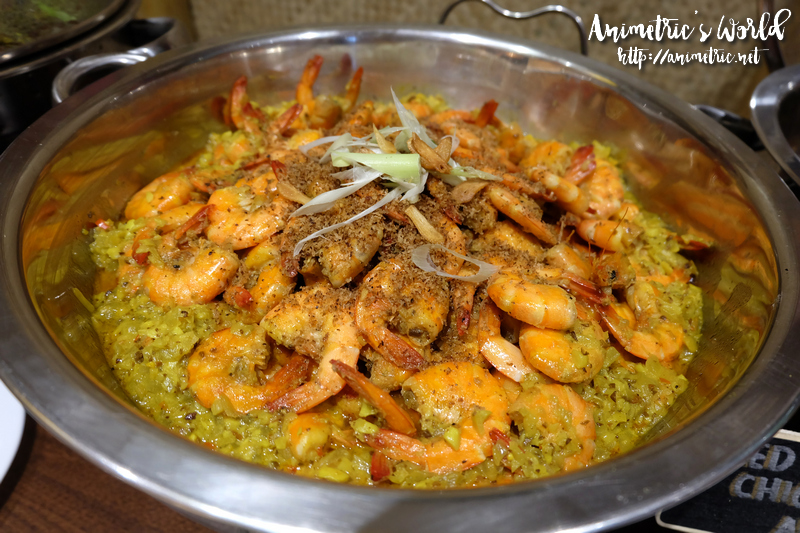 As for the main dishes, a unanimous favorite was the Piaparan Shrimp. Really nice and garlicky, just the way we like our shrimp.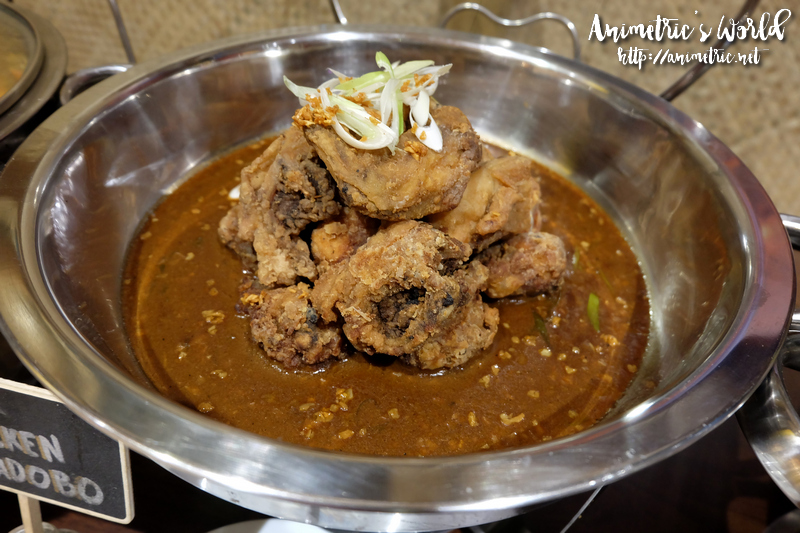 This is Fried Chicken Adobo. I passed. I'm not really a fan of fried chicken.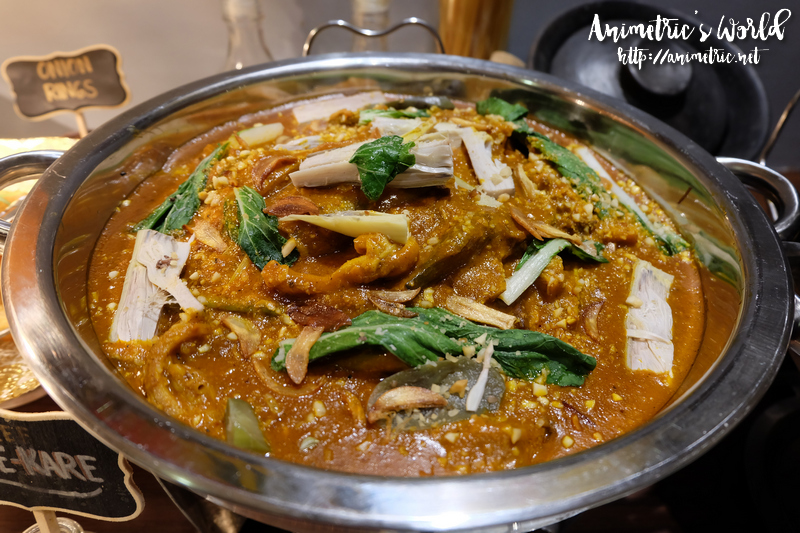 I liked the Beef Kare-Kare, although I only ate the vegetables lol. Aside from the dishes I've mentioned here, there's also Poqui-Poqui, Miki Bihon, Crispy Cerveza Fish, Dinuguan, Gising-Gising, etc.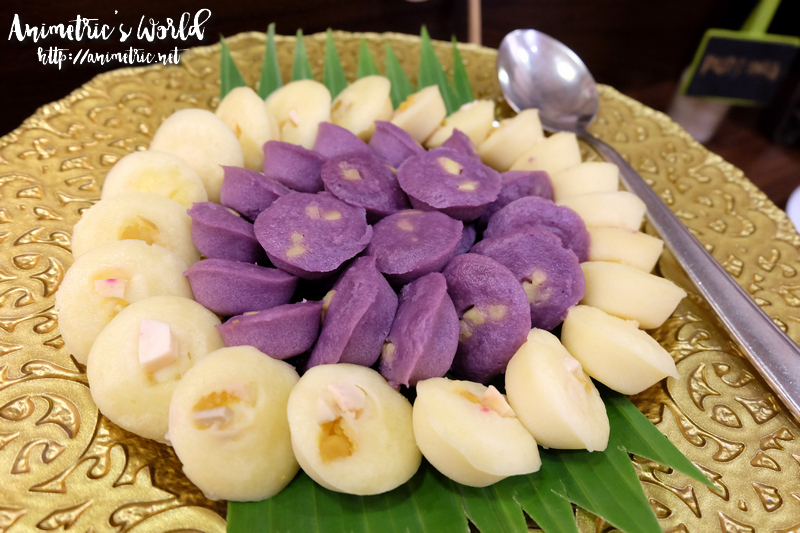 The dessert selection was pretty basic. There was Puto, Kutchinta, Champorado, Turon, Buco Pandan, Bread Pudding…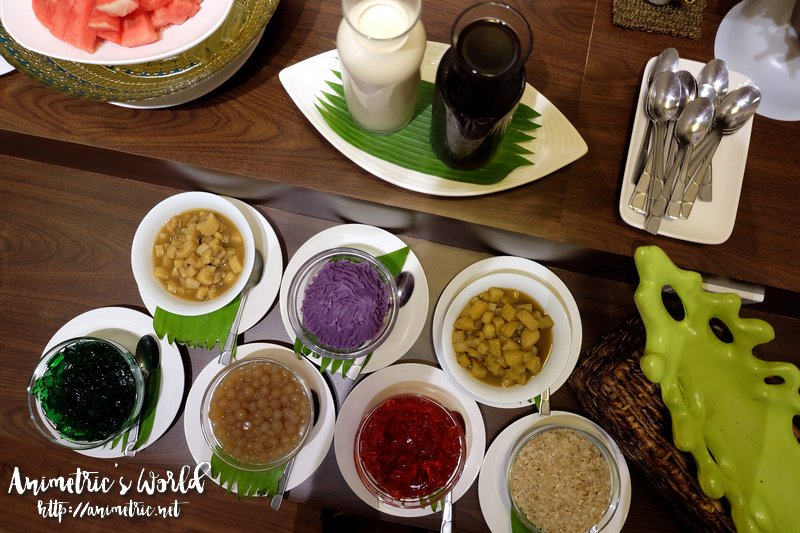 The most enticing offering (for me anyway) was the DIY Halo-Halo.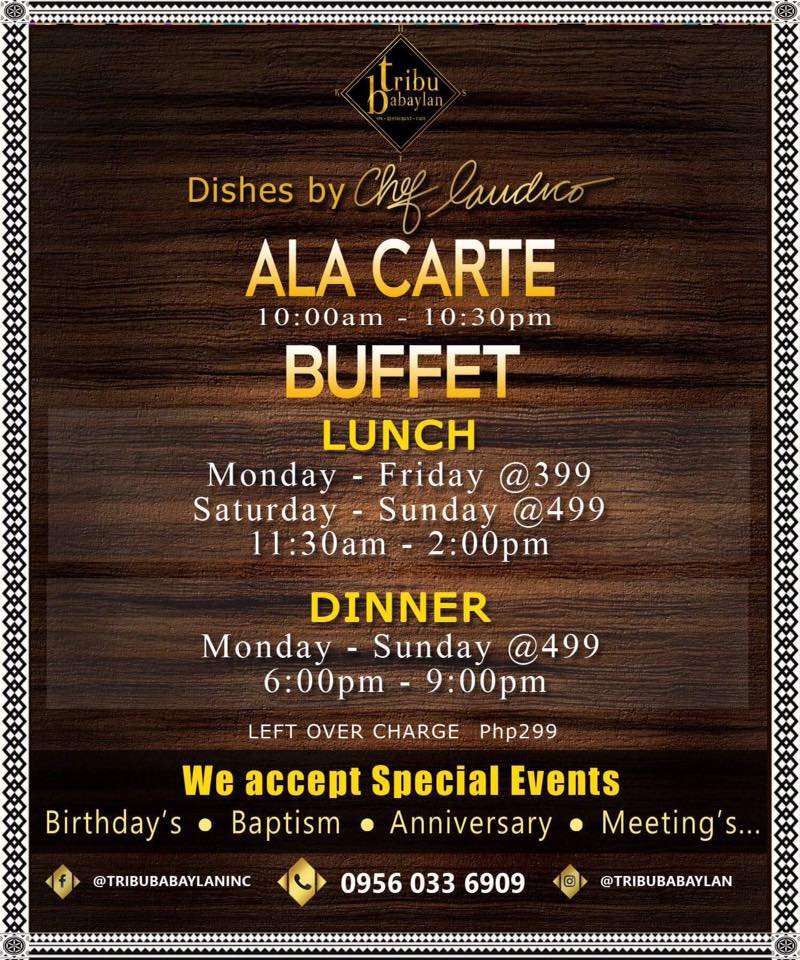 Since we were there for dinner, we paid P499 per person. As of now, they only accept cash. How did I find it? The place is admittedly nice, cozy, and comfortable. The selection is smaller than the usual buffet but it's decent. The price can be worth paying if only for the unlimited Angus Beef. Desserts were meh… I had their Champorado and Guevarra's Champorado tastes a hundred times better. Take note, we had the dinner buffet which is supposed to be their best spread since it's priced higher.
Overall, I find that Guevarra's offers better food, more options, and a lot more value for money.  Heck, I would even pick Quezon Buffet over this one. It is slightly cheaper here though, plus it's not so crowded so it's still worth considering.
Tribu Babaylan
102 Dr. Lazcano St., Quezon City (near Tomas Morato)
0956-033-6909
Like this post? Subscribe to this blog by clickingHERE.
Let's stay connected: