During our first night in Hong Kong, my cousin, hubby, and I had dinner at The Chairman. The Chairman is a Michelin-starred restaurant. They opened in 2009 and got awarded 1 Michelin Star in 2011 and 2012. They may have lost their star but they are still included in the Michelin Guide 2018 as a recommended restaurant in Hong Kong. I don't really get the fuss over Michelin stars but I know this much: the more stars an establishment gets, the more expensive it is. A resto can get anywhere from 1 to 3 stars.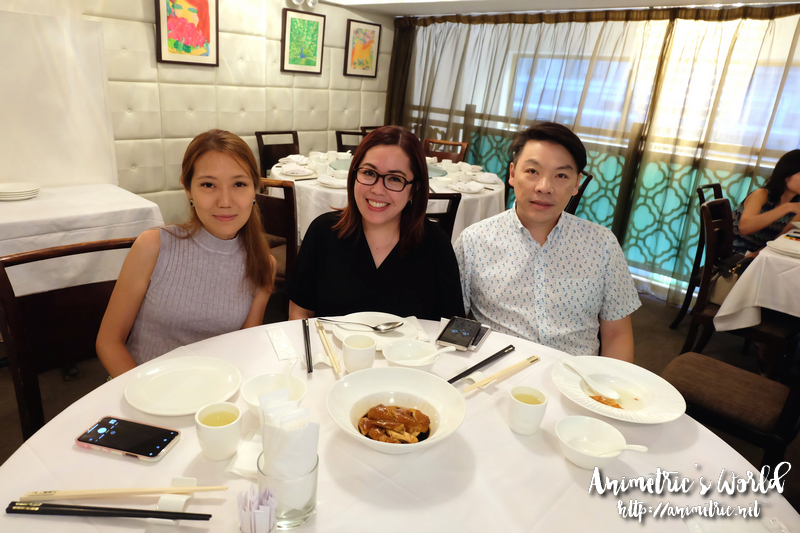 My cousin reserved a table for 3 some months ago. Restaurants included in the Michelin Guide are in high demand and require advanced bookings. The Chairman is located in Central. We took a taxi from The Park Lane Hotel. It was a 10-minute ride. It's totally accessible via MTR though. I was admittedly underwhelmed by The Chairman's interiors. But yeah, looking back now, it's a lot more spacious and peaceful compared to the typical cramped and noisy HK restaurant.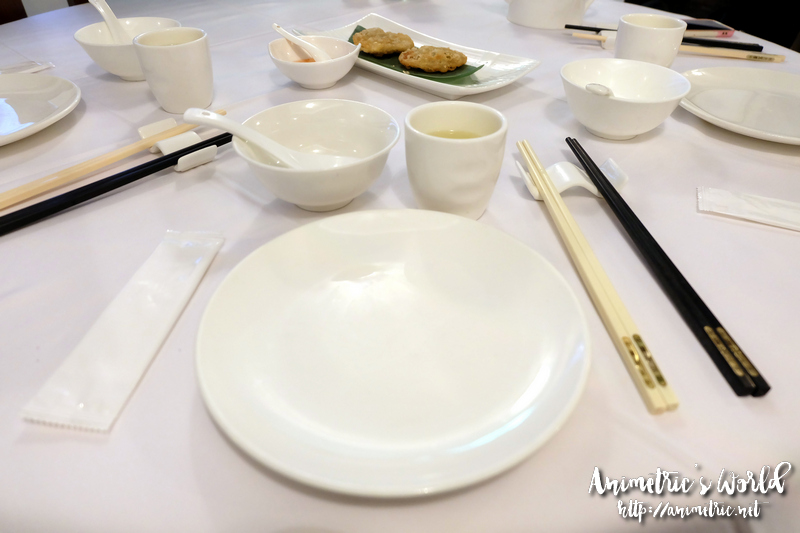 All of us got 2 sets of chopsticks. One was for eating while one was for getting food.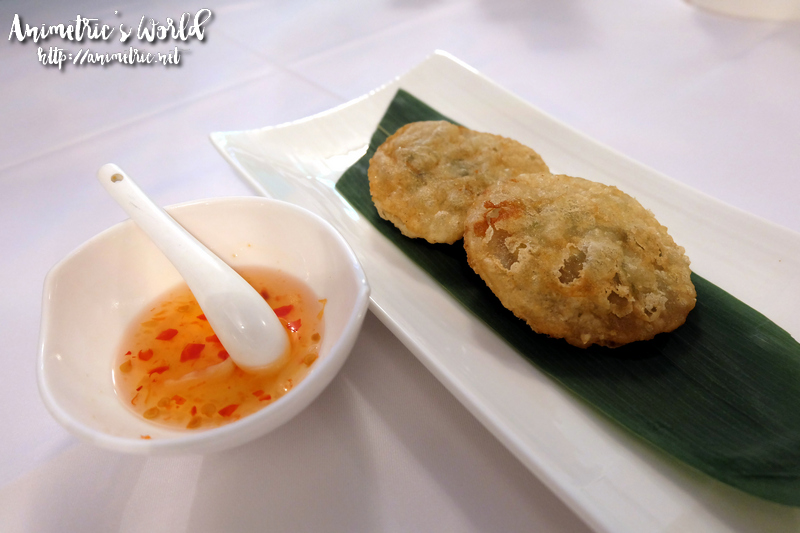 First we had an appetizer — Deep Fried Crab Meat and Mushroom Dumplings (HK$ 60 per piece). This is easily one of my favorite dishes that evening. The dumplings have an incredibly crisp and light shell.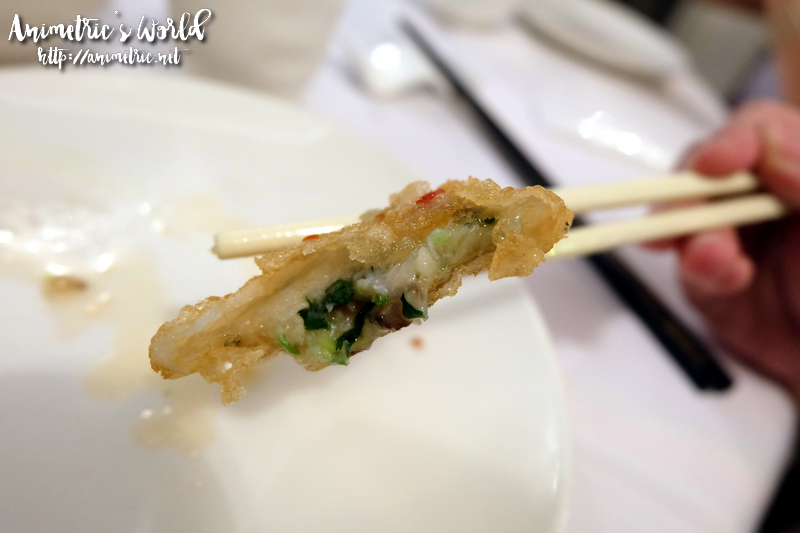 Inside are fresh crabmeat, mushrooms, and vegetables. You dip it in the vinegar-based sweet chili dip. It's soooo good. Definitely the best dumpling I've had in my life lol. Well, at P400+ (based on the current exchange rate) per piece it had better be, hahaha!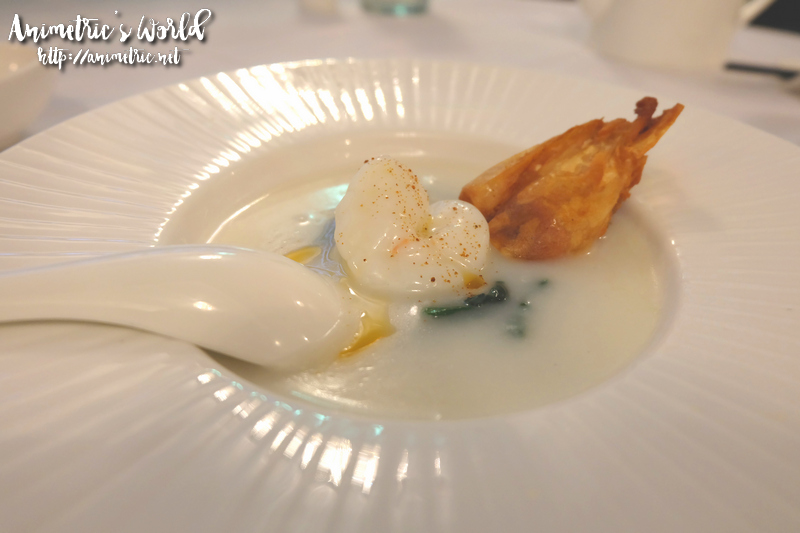 Next we had King Prawns Cooked in Fish and Rice Broth, Peppered Prawn Heads (HK$ 128 per order). That's approximately P896 per person because we each had a serving. But wow, the rice broth was so smooth and sublime. I don't think I've ever had anything like this. The Prawn Heads were so crispy and flavorful it was like munching on chips.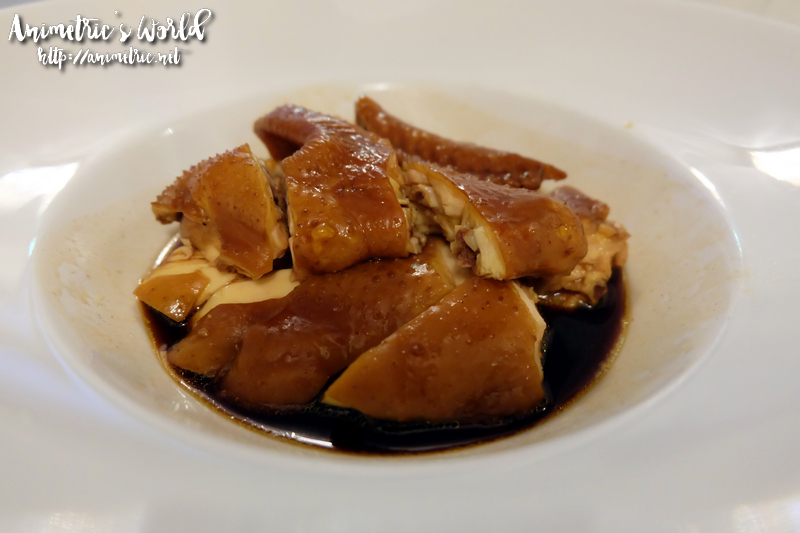 This is The Chairman's Soy Sauce Chicken (HK$188). I didn't think it was anything special, but so far it was one of the less expensive dishes at about P1,300. I'm beginning to think that price and taste are in direct proportion in this establishment. I did appreciate that the soy-based sauce wasn't overly salty. But still, this wasn't remarkable which is ironic since they put their restaurant's name on it.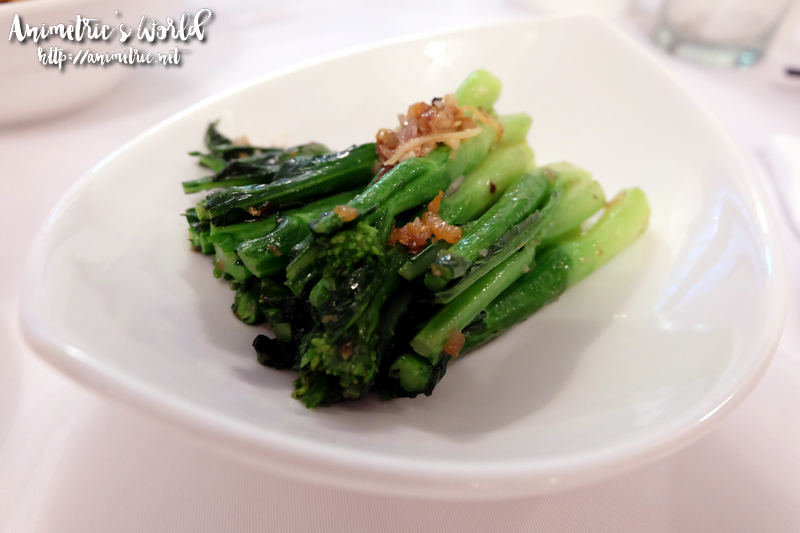 This is the cheapest dish we had (and it's not even cheap haha), Steamed Kai Lan with Pickled Chinese Vegetables (HK$138). Still pricey considering it's almost P1k for this much veggies. It was good — the veggies were crisp, fresh, and naturally sweet… but I'm pretty sure I can find veggies just as good for less than half the price elsewhere in HK.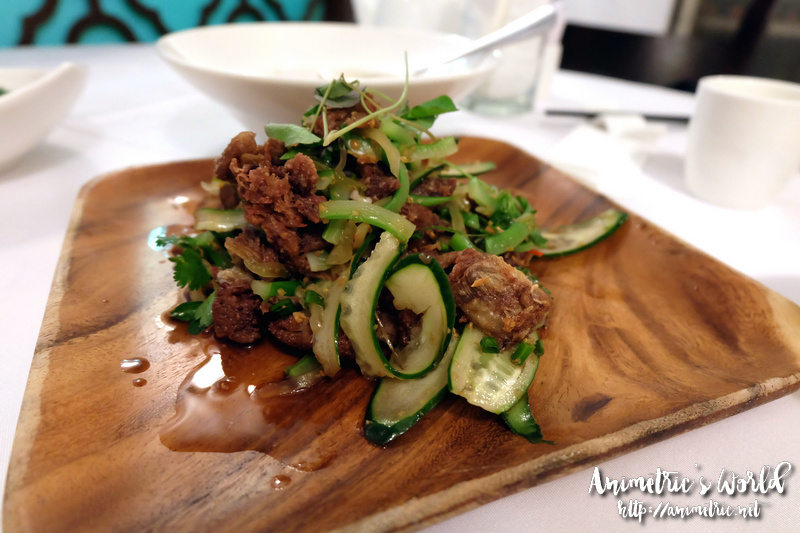 Since my cousin was craving for lamb, we ordered the Slow Cooked Crispy New Zealand Lamb Belly with Vinegar and Garlic Dressing (HK$208). I can't stand the smell of lamb but well this is a P1,500+ lamb dish from a Michelin-starred resto so I had a taste. It's super crunchy, kind of like lamb chicharon but I found the lamb's gamey scent overwhelming. I honestly wanted to barf after having a whiff. I would've loved this dish had the lamb been completely odorless.
This is Pork Belly Slow Cooked in Preserved Chinese Vegetables (HK$208). It's very flavorful and is best eaten with steamed rice. The pork is incredibly soft, fatty, and tasty. It's savory and sweet at the same time, I can't explain it. Maybe leveled up adobo??? Keto dieters would have a ball with this dish.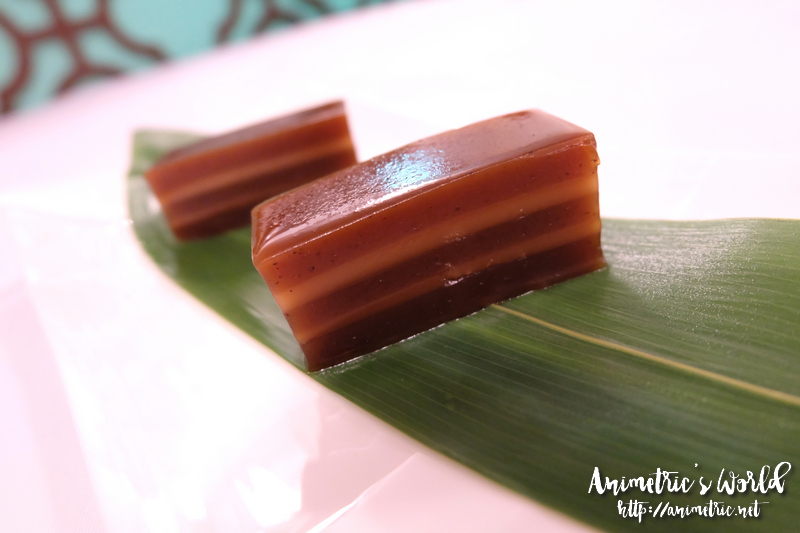 For dessert, we opted for Coconut Sticky Rice Cake (HK$48 per piece). Damn, this is the best sticky rice cake I've ever had in my life. It tastes like salted caramel, butterscotch, and coconut all at the same time and it's impossibly smooth. It's also not overly sweet, just perfect. I had it with hot chrysanthemum tea.
Our total bill came out to around P10,000+, a little under P4k per person. I did however, experience a world of flavors and textures that are unique and totally new to me. The food is excellent in general, only the chicken was nothing special. Serving sizes are pretty small, but you don't really go to these types of restos to stuff yourself silly. It's more of a taste experience. I guess indulging like this once in a while is okay, especially as we don't really have Michelin-starred restaurants in the Philippines.
Reservations are a must because this restaurant is hard to book and always full. You can reserve via WhatsApp at +(852) 5501-5102.
The Chairman
No. 18 Kau U Fong, Central, Kong Kong
reservations@thechairmangroup.com
Like this post? Subscribe to this blog by clicking HERE.
Let's stay connected: