When you say Michelin Star, an expensive meal comes to mind. Last May, we tried dining at The Chairman in Hong Kong and our bill easily surpassed P10,000. There were just 3 of us and we didn't even order that much food. It was my first time to have dumplings that cost HK$60 per piece (around P400 based on today's exchange rate). Ridiculous, I know, but hey… you only live once so might as well try if you can.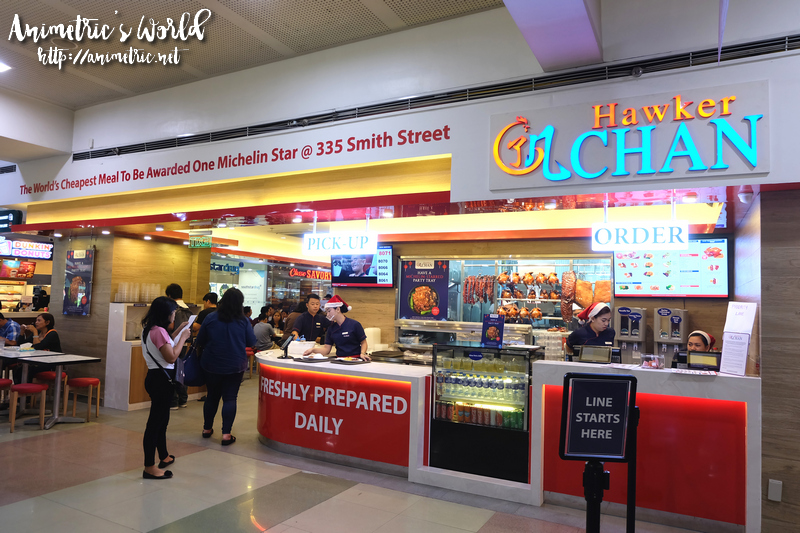 Quite recently, Hawker Chan, a One Michelin Star Singaporean food stall, opened its doors here in Metro Manila. There's a branch in SM Mall of Asia and there's a branch in SM North EDSA. We headed to SM North EDSA since it was closer to us. It was around 10:30am and there was no line. Get this ALL the individual meals (by meals I mean rice and ulam) cost below P200 per order.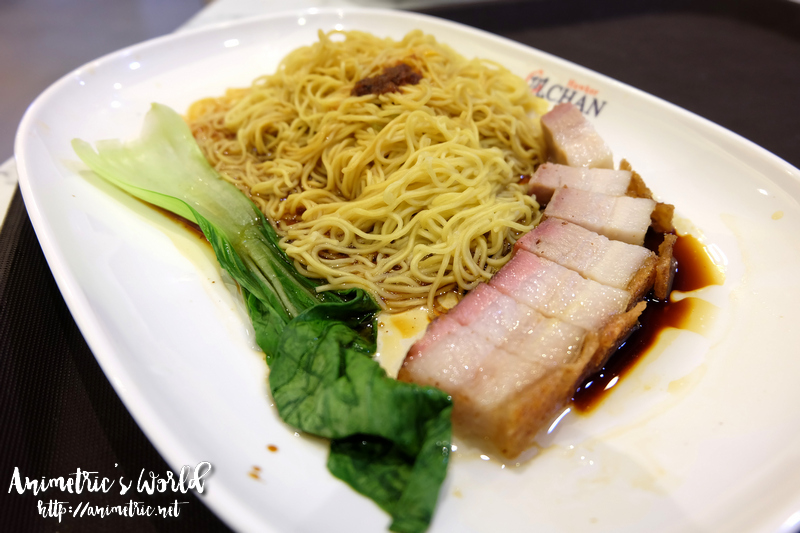 I had the Roasted Pork Noodle (P178). Let me just say I really like the noodles and the sauce. The sauce is smooth and subtle in flavor. While it's soy sauce-based, it's not the usual splash saltiness. The roasted pork is what's more popularly referred to here as lechon macau. The skin is crisp and crunchy, but there is way too much fat. My meal came with 7 bite-sized pieces. Suffice to say, if you're really hungry, you will have to order more food. Size is great for merienda but not for a major meal like lunch or dinner. My hubby ordered Roasted Pork Rice (P148) which is basically this same meal except the noodles are replaced with rice. I prefer the noodles.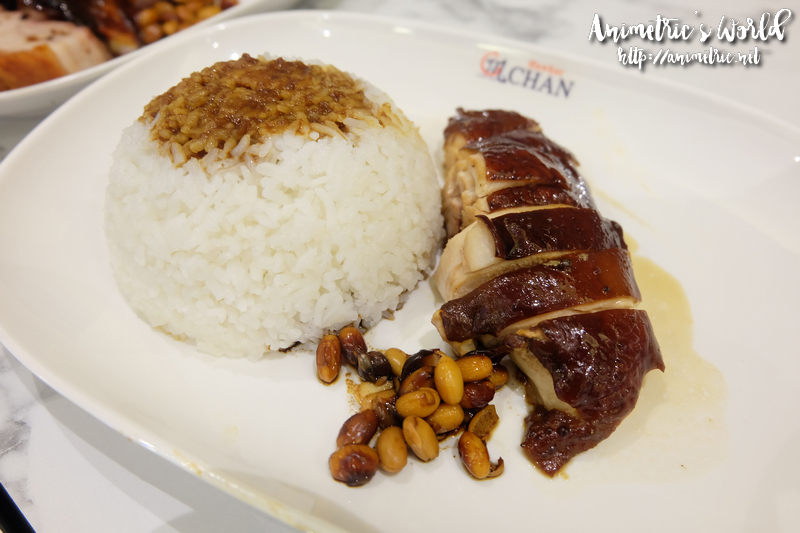 Our son opted for the meal which earned Hawker Chan its Michelin Star — Soya Sauce Chicken Rice (P128). He said it's good but he didn't feel it was that special.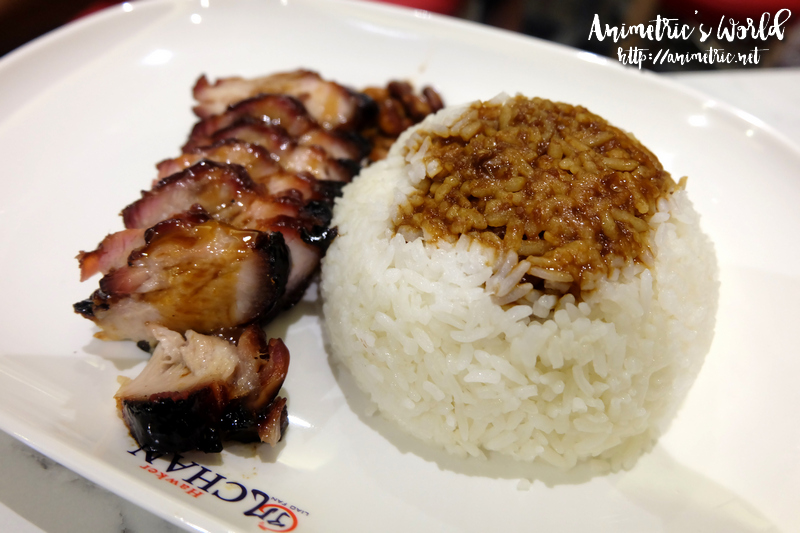 Our daughter ordered Char Siew Rice (P148). She liked it a lot and polished it off in a jiffy. She said it's better than most of the asados she has tried in various establishments. Personally I find it too fatty.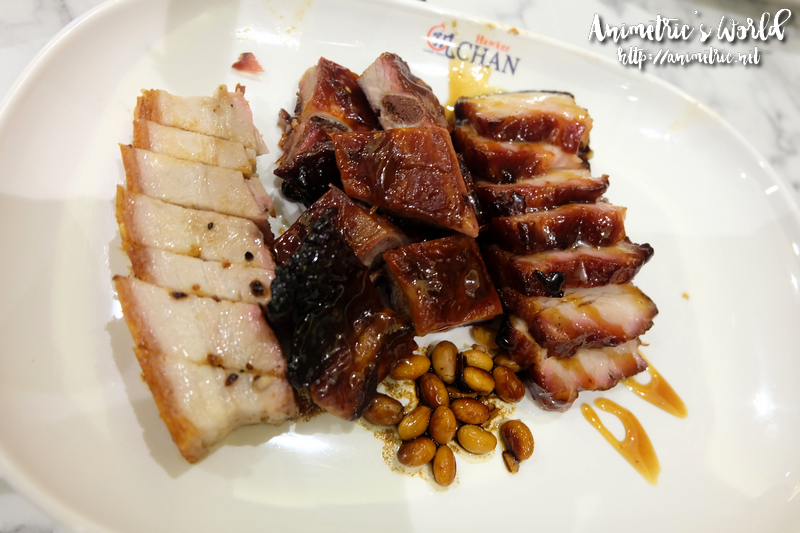 Since we were with hungry teenagers we ordered more meat. This is the Any 3 Combination Platter (P280). You can pick any 3 meats from Soy Chicken, Char Siew, Roasted Pork, and Pork Rib. We had Roasted Pork, Pork Rib, and Char Siew. The Pork Rib hardly had any meat the pieces were comprised of mostly bones.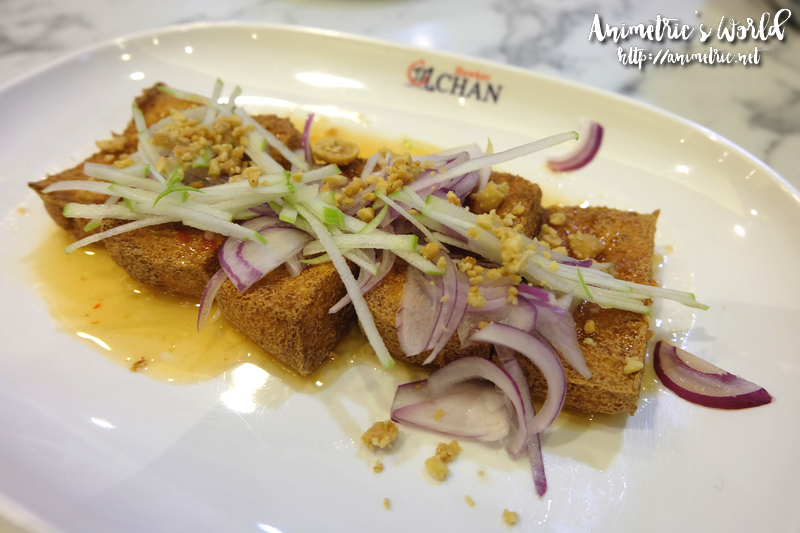 We also had Thai Style Tofu (P160). Sliced tofu is fried to a crisp and then topped with julienned green apples, sliced red onions, crushed peanuts, and sweet spicy vinaigrette. Pretty good… it goes really well with the roasted meats.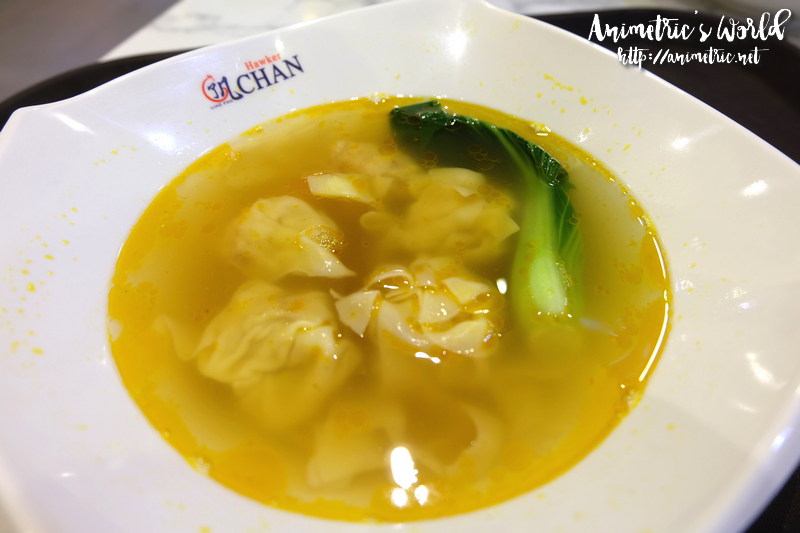 We tried the Wonton Soup (P150) too. The broth is clean-tasting while the wontons are nice and meaty.
While I didn't feel that there was anything life-changing about the food at Hawker Chan, I thought our meal was cheap and decent. Nice to know there's a Michelin Star somewhere there too. I would not line up for this but if it's convenient, we would gladly eat here again.
Look at it this way, Hawker Chan makes it possible for the average Pinoy to have a Michelin-starred meal for just P128. Do try it if just to experience what earns a dish a coveted Michelin Star.
Hawker Chan
UG/F City Center, SM North EDSA,
EDSA cor. North Ave., Quezon City
Like this post? Subscribe to this blog by clicking HERE.
Let's stay connected: