We ate a lot during the holidays. Since we didn't travel, we figured we'd spend a bit trying out different restaurants. I told my hubby I saw a Japanese steak restaurant in BGC sometime ago and it looked interesting. It reminded me of a steak place we had dinner at in Tokyo, Ikinari Steak. Without further ado, let's take a look at Steak The First. It's been a while since I've done a restaurant review so let this be the first for 2019.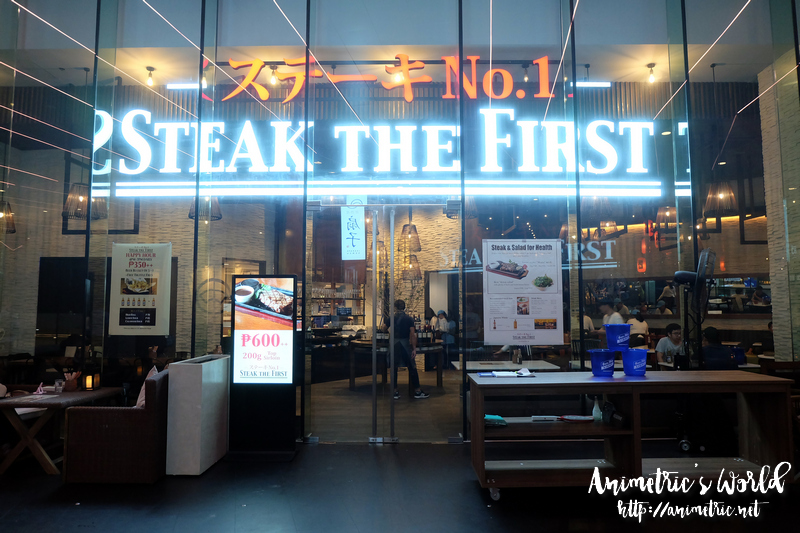 Steak The First is located at the Netpark Building in Bonifacio Global City. There is valet parking — the rate is P80 for the first 2 hours and P50 every hour after. I prefer parking at The Fort Strip area near KPub which is just a pedestrian crossing away from Netpark Building. It's P50 for the first 3 or 4 hours there.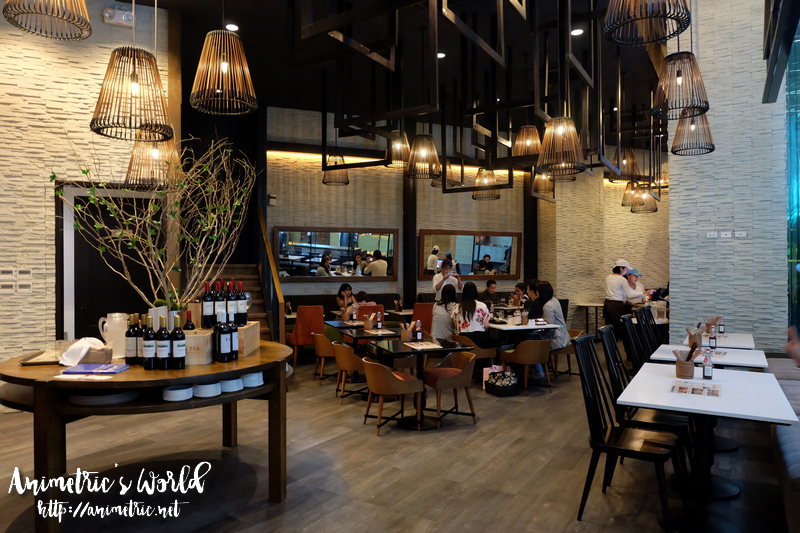 I loved the classy and spacious interiors. The high ceiling, the wooden floors, the hanging lamps… everything just comes together so nicely.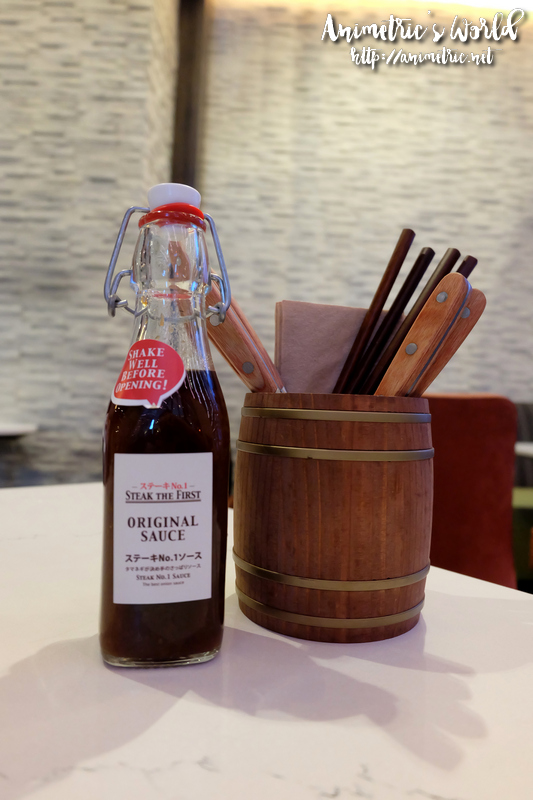 Each table has a bottle of Steak The First Original Sauce and a set of utensils. It's a delightful and fresh onion-based sauce that's both savory and sweet. You can drizzle your steak and your rice with it, it's soooo good!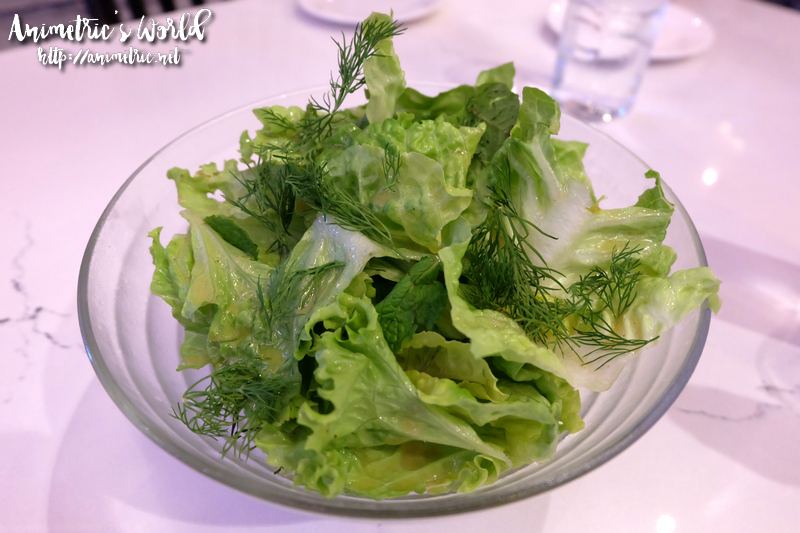 Since all of us were having a hunk of meat, we decided to order Detox Salad (P280 for Large) to balance things. It's mixed greens drizzled with citrus-based dressing. Kind of bland really. Plus the spruce-like things bothered me, I felt like I was eating bits of a Christmas tree. If you must have salad, I say go for their Caesar Salad instead.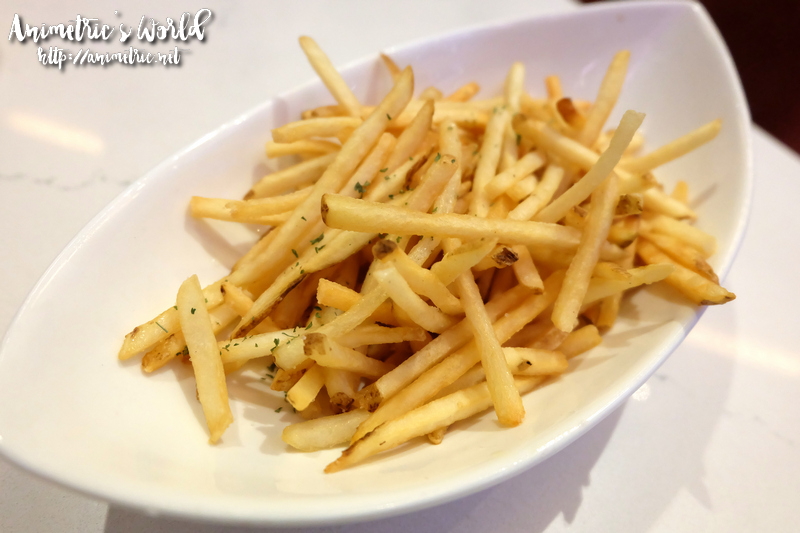 We also ordered Truffle Fries (P200). It's amazing how their fries have the crunch of Pik-Nik potato snacks. This was wiped out in 5 minutes lol.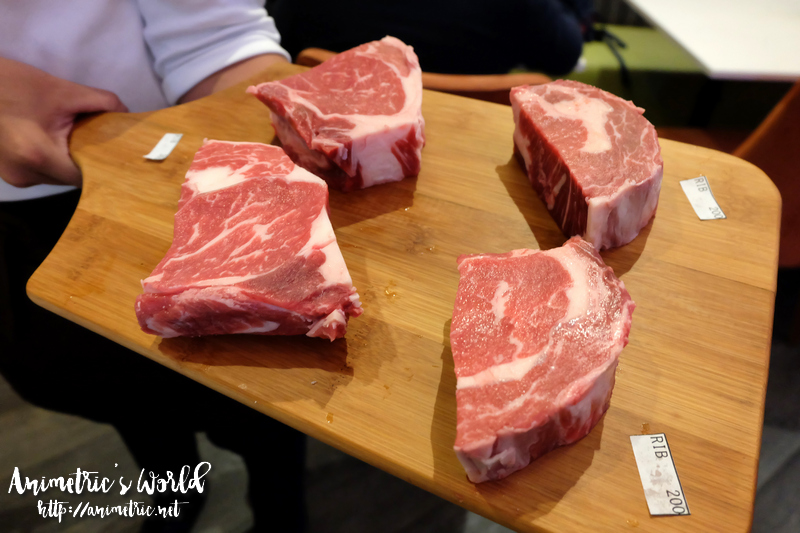 Finally, the steaks! We all picked the Rib Eye Roll (P800 for 200g / P1,320 for 300g). My daughter and I had 200g each while hubby and son had 300g each. They showed us our raw cuts of beef before grilling.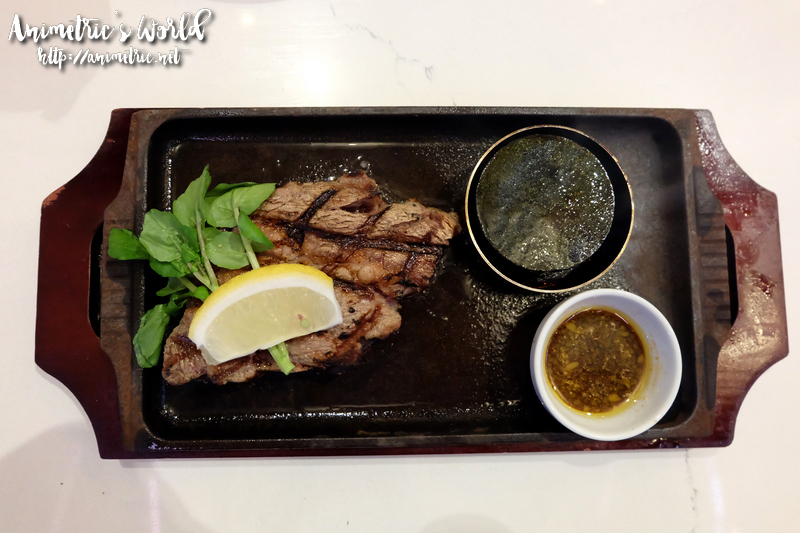 They won't ask you your preferred doneness. They serve all steaks medium rare with a circular hot stone slab on the side so you can cook it to your liking. You also get a small serving of their epic Garlic Butter Soy Sauce.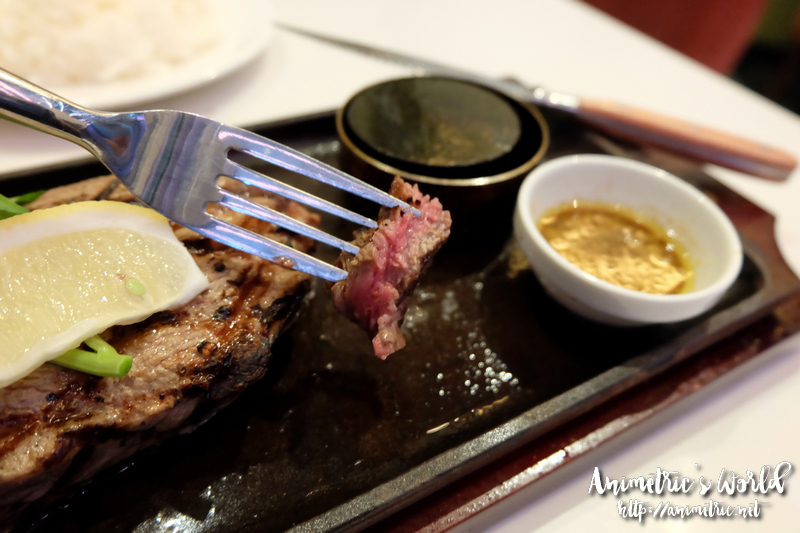 So this is the default doneness.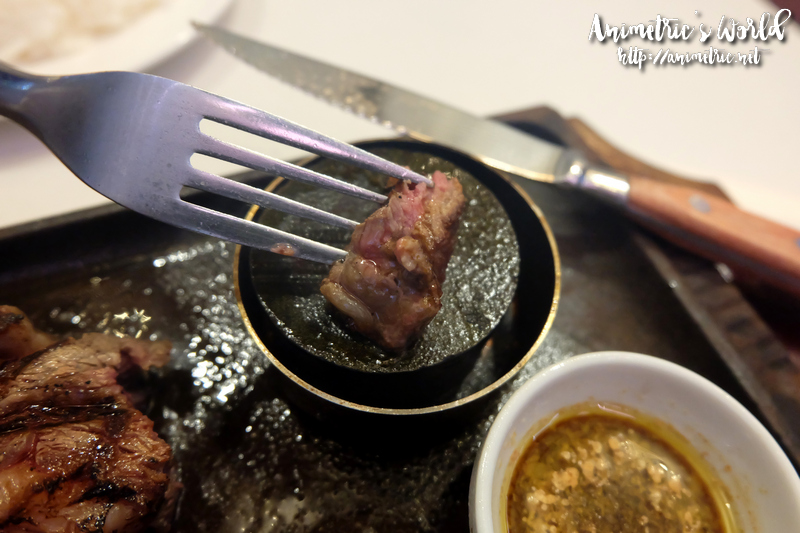 I grilled my meat to medium because I like it slightly pink and not bloody. The steak is really good! Tender and tasty.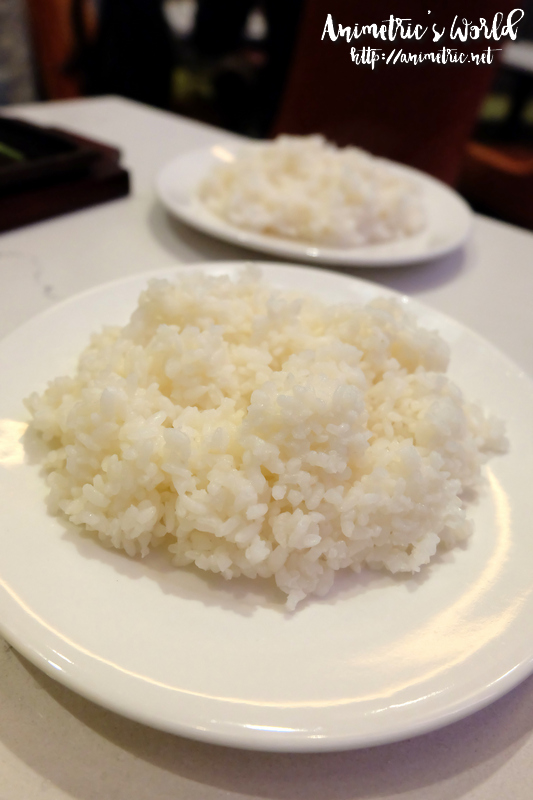 We each ordered Premium Rice (P70) to go with our steak. I think they used Dinorado?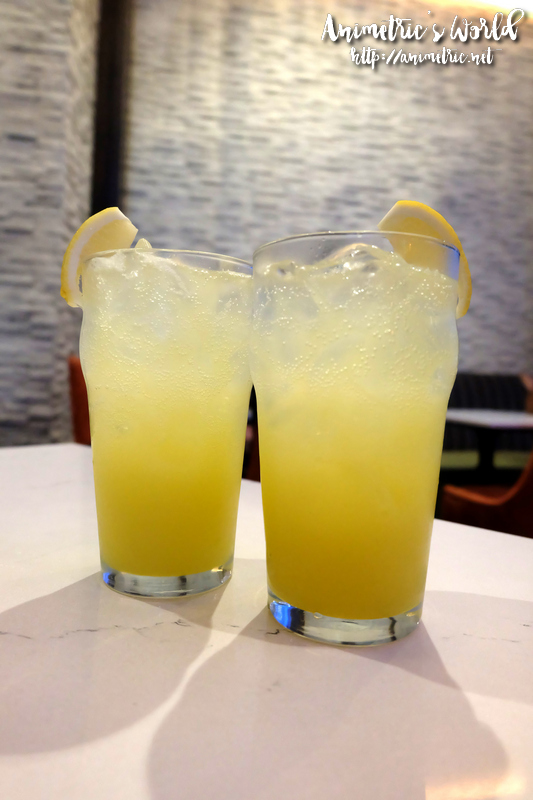 Happy Hour is 5pm to 7pm daily and cocktails are buy 1 take 1. We had 2 Highballs for P70 because we got there at around 6pm. I normally don't drink but this was yummy. Tasted like spiked lemonade. Oh it definitely had alcohol because I felt my face getting hot after several minutes.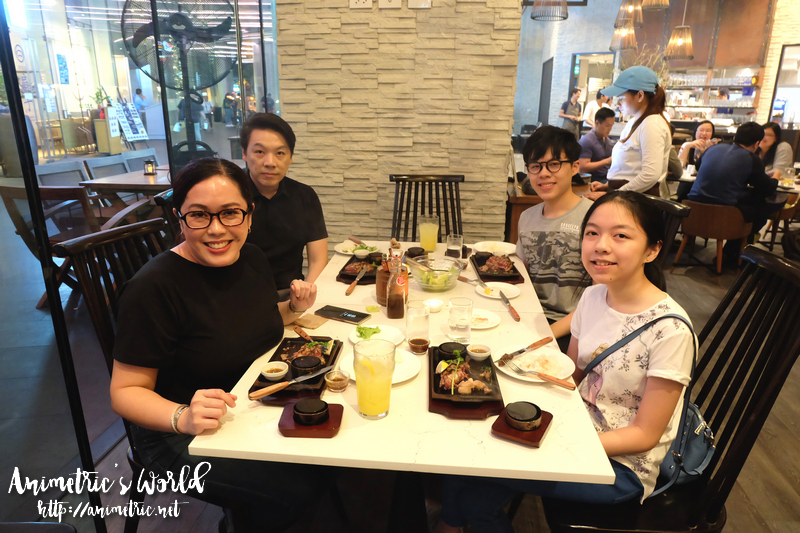 Our total bill came out to around P6,500+ but it was a lovely dining experience for the whole family. I guess it's not bad for a good steak dinner. Incidentally, their cheapest steak, Akami Steak, costs only P480 for 200g. What we ordered was sort of mid-range. Service is friendly and efficient. So far we're all praises for Steak The First.
Steak The First
G/F Netpark Building,
4th Ave., Bonifacio Global City, Taguig City
478-0846
Like this post? Subscribe to this blog by clicking HERE.
Let's stay connected: