We are in the digital age. Most of us own a digital camera to take photos. Then we store those photos in a hard drive. Now what happens when the storage drive breaks down? I didn't think it would happen to me but it did. The Western Digital My Passport Ultra 2TB drive I store all my photos in suddenly cannot be read. All of my computers won't even recognize it anymore.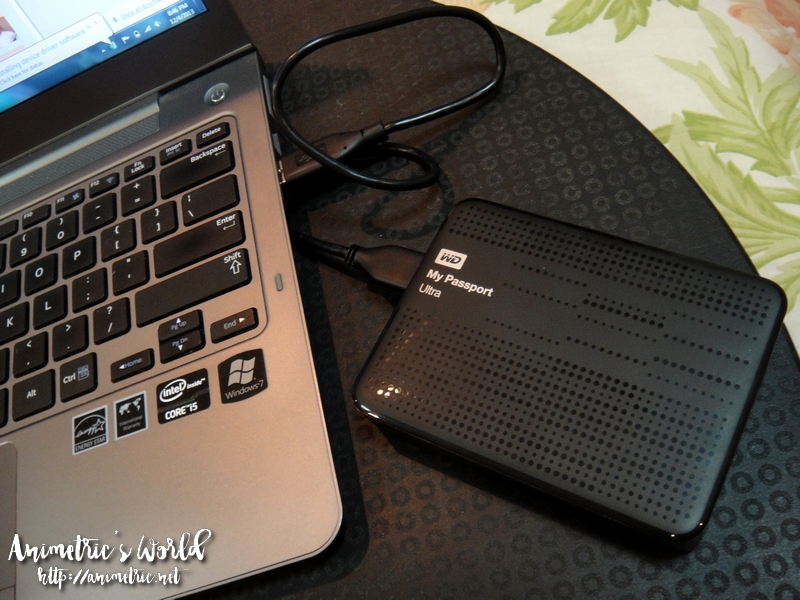 I've been using this drive since maybe 2014. I transferred all the files from my older drive to this one. That said, this drive contains a little under 2 decades worth of photos. Family photos, blog photos… videos… software I always use when I transfer from one laptop or another… in short, it's the blood of my tech life. Since the drive could no longer be read, using downloadable software to recover stuff was no longer an option.
I took my drive to Greenhills. I got passed around from stall to stall but no one could tell me what was wrong. Someone told me if the drive can be read, we can recover the files. Well duh, if the drive could be read, I'd be doing the recovery already instead of walking around and talking to you people. Anyhow, I Googled and crowd-sourced. After a few phone calls, I settled for an establishment called Stage 3 PC Data Recovery. The guy I talked to from Stage 3 PC was by far the most knowledgeable no-BS person of the bunch. So I took my drive there. They charged me a P550 diagnostic fee and told me to check back after a week. They would let me know if the drive was recoverable and they would send me a quotation.

So… the deep scanning of my drive was done a little after a week. I got a quotation from Stage 3 PC Data Recovery. It was going to cost a whopping P18,700 to recover my data. That's not even counting the new portable drive I would have to buy to transfer the data to. Now I have talked to enough people to know that this costing is normal if you are doing data recovery of this nature.
Looking back, there were warning signs before this happened but I ended up ignoring them since this has never happened to me before. I also asked the data recovery specialist for advice on how to avoid this type of wipeout in the future.
Please allow me to be helpful by sharing these tips:
As per the data recovery specialist taking care of my drive, stick to 500GB to 1TB portable drives. The bigger the drive's capacity, the harder and more time consuming it is to scan and diagnose. My 2TB drive contained nowhere near 1TB of data but that doesn't matter where scanning and diagnostics are concerned. They still have to do the entire drive.
Get a portable SSD drive. SSD drives, although not immune to damage, are more resilient and durable than regular drives. I remember dropping my drive a few times and that probably contributed to the actuator arm damage they found.
If you experience difficulty in reading your portable drive, back up immediately. Prior to the breakdown, my WD 2TB drive was actually getting hard to read. I always had to transfer ports and move the connector around just so my laptop could read it. It would also go "off" in the middle of data transfer. I now realize these were all red flags I ignored.
Although portable, refrain from bringing your backup drive around. I would bring mine in my bag to and from the office almost daily. I think that also contributed to its death.
Back up important family photos or documents on a cloud server. I'm going to buy a new portable SSD drive but I want the extra security for our family photos so I'll upload them to a cloud server.
Have at least 2 backup drives with the exact same content so you are never wiped out. It's still cheaper than paying 5 digits for data recovery.
So… am I paying the P18,700 data recovery fee? Sadly, I must. There's no way I can get back almost 20 years worth of photos so I really have no choice. But wait, there's more. I made the P5,000 down payment and Stage 3 PC Data Recovery told me that it was going to take around 1-2 months for complete data recovery. I'll check on their progress next month.
Anyway, if you need this kind of service, call Stage 3 PC Data Recovery at 7576-1838.
Like this post? Subscribe to this blog by clicking HERE.
Let's stay connected: