When in Hong Kong, you eat. Well, we eat. In fact, we ate so much I gained 5 lbs. We pretty much spent our days walking and eating. I'd rack up 25,000 steps and up per day. But I'd also eat whatever interesting food I came across. If there's one place where you can't go wrong with food, it's Hong Kong.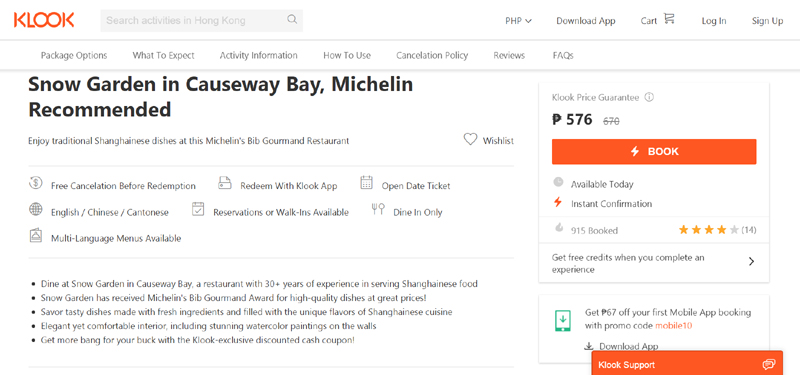 Before we flew to Hong Kong, I had already made plans to eat at a few specific places. The Chairman, a Michelin-starred restaurant, was one. My cousin made reservations months before our trip. I knew it was going to be one pricey dinner so I browsed through Klook in search of a good deal for another meal. I found Snow Garden, another Michelin-recommended restaurant. Wow, prior to this I didn't know you could buy discounted restaurant vouchers via Klook. When we had our peso exchanged for HK dollars, the rate was PHP 7 = HK$ 1. By availing of the Snow Garden vouchers on Klook, we needed to pay only P576 for HK$100 worth of restaurant vouchers. The no. of vouchers you can order is unlimited. It's like having an exchange rate of PHP 5.76 = HK$ 1.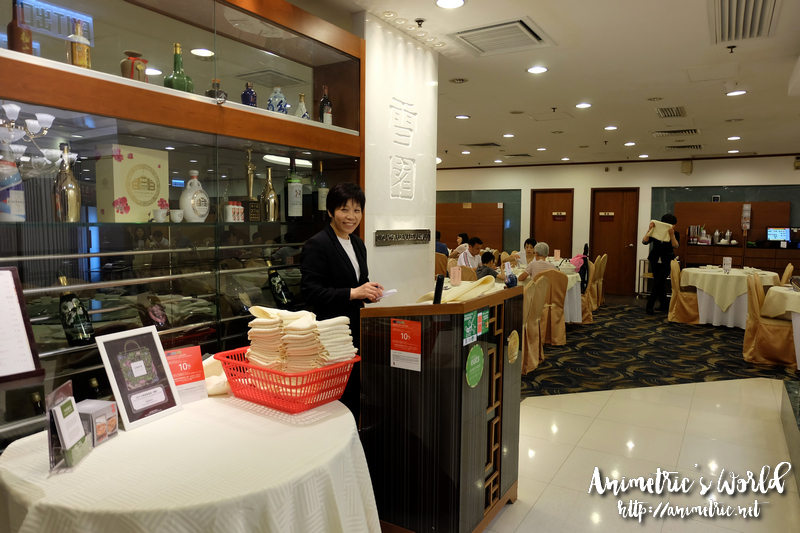 Snow Garden is a Shanghainese restaurant which was awarded the Michelin Bib Gourmand. This means that it's a Michelin inspector favorite for offering good value. Translation: not pricey but Michelin-recommended. Snow Garden is staffed by very pleasant and smiley Hokkien people. We could speak to them in Hokkien, which was a definite plus since their English was limited.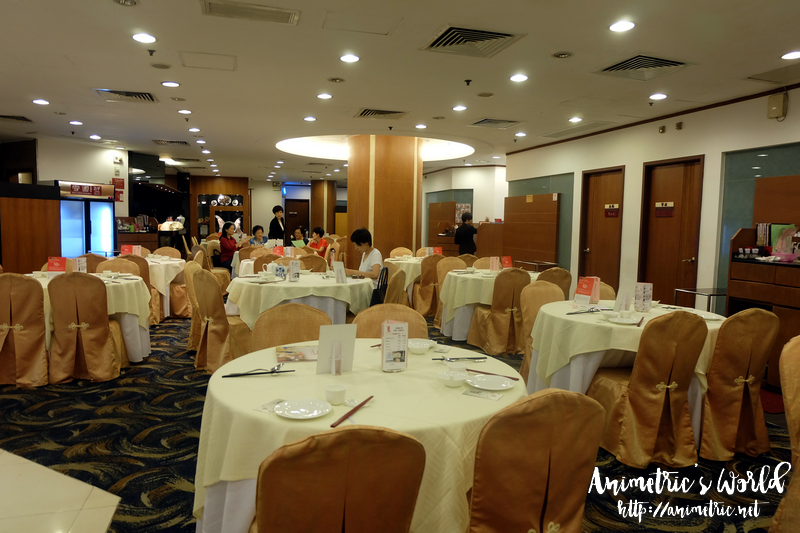 We came in for a pre-departure snack. Lucky for us there was no line! It was our last day in Hong Kong and we were leaving for the airport in a couple of hours. Snow Garden is about a 10-minute walk from The Park Lane Hotel, so it was perfect.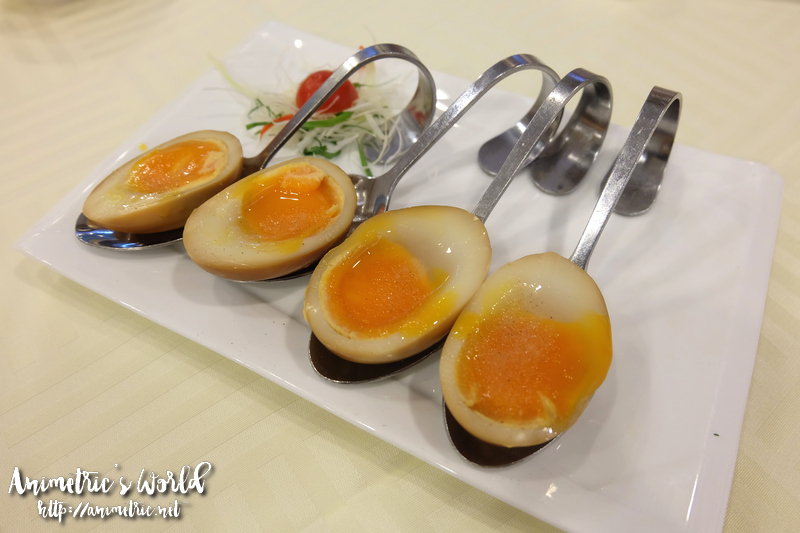 We browsed through the menu and ordered the Chef's Recommendations, starting with Smoked Egg (HK$ 22). This would've cost P154 but since I availed of discounted restaurant vouchers via Klook, it's P126.72. The Smoked Egg reminded me a bit of Japanese ramen eggs. The yolk is semi-runny and golden. The entire egg seems to have been flavored by marinating in soy sauce and other secret spices. There was definitely a smoky flavor. Pretty good!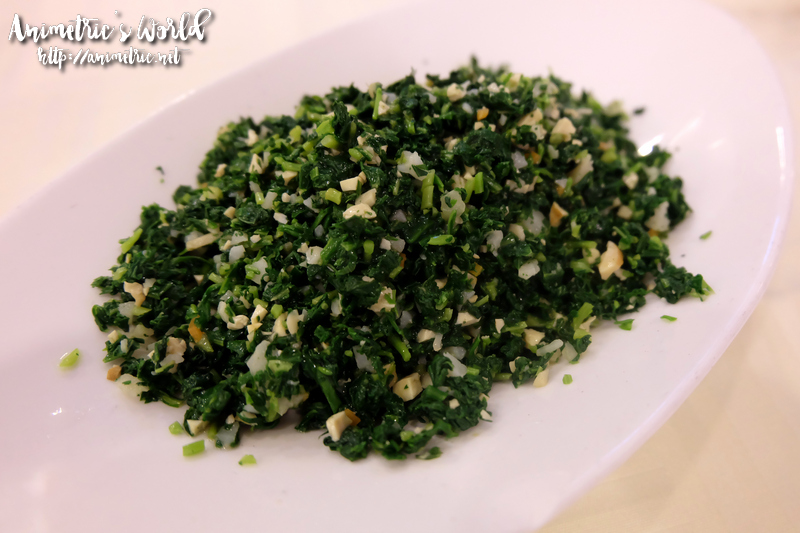 Next we had Diced Vegetables and Bean Curd (HK$ 88). The other tables were ordering this and it was served like rice. It's cold dish but so tasty and refreshing, not to mention fun to eat because of the variety of textures. If I could replace rice with this, I would!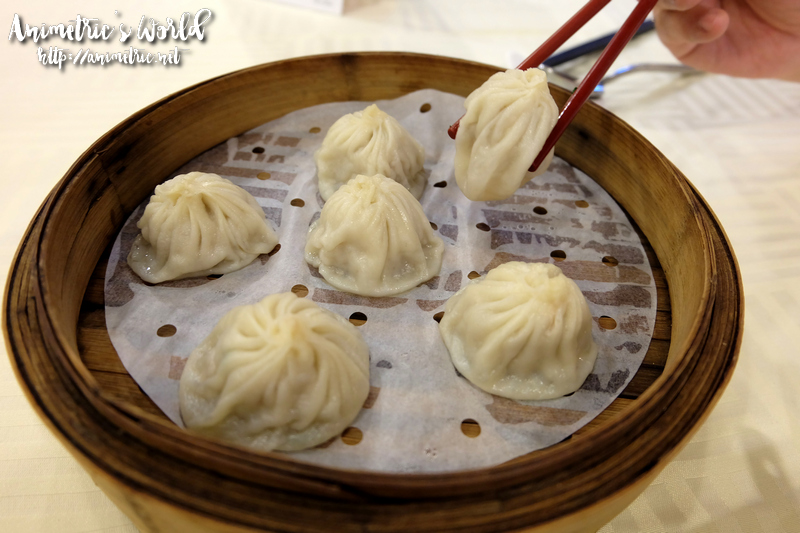 Of course I had to have Xiao Long Bao (HK$42 for 3 pcs). They did not disappoint. Chewy, soupy, and meaty all at the same time, every piece was just delicious.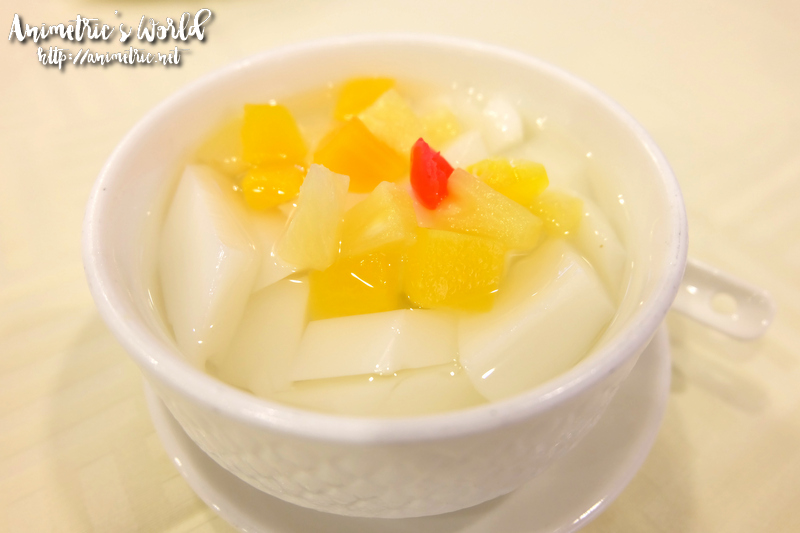 This Hokkaido Almond Tofu Pudding (HK$45) was another chef-recommended item on the menu. Unfortunately, it was nothing special. It was bland and not at all creamy as you'd expect anything with the word Hokkaido attached to it would be.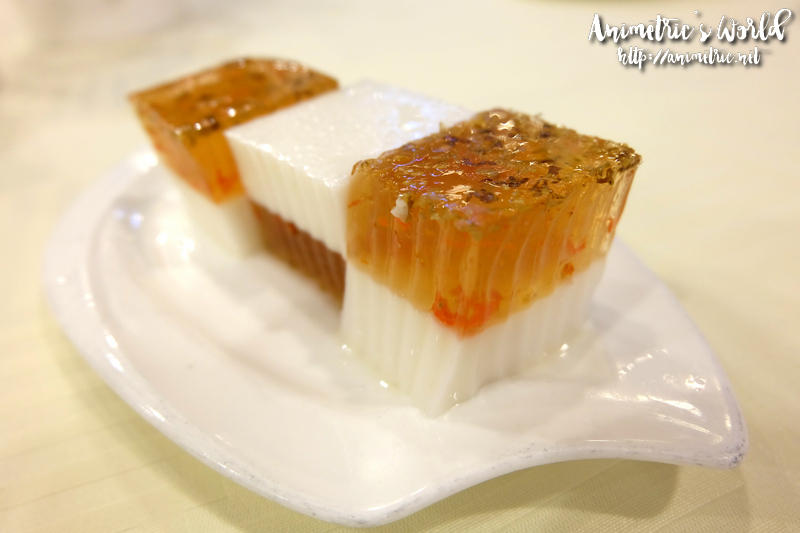 Osmanthus Coconut Wolfberries Pudding (HK$45) was the only item we ordered that was not chef-recommended. Osmanthus is a type of flowering plant which the Chinese blend with tea… or turn into a dessert. This is the 3rd time we had Osmanthus Pudding this trip — the first was at my cousin's wedding reception at The Park Lane Hotel. The second was during breakfast at King's Dimsum. I'm not particularly fond of it because it tastes like flowers but hubby always orders it. Well, this one also tasted like flowers, just like all the others.
Our snack time at Snow Garden was definitely enjoyable. Food was good and reasonably priced. The place was spacious, which is not usual in Hong Kong. The staff were all very pleasant too (also not usual in HK lol). Perhaps next time we'll have a full blast lunch or dinner with the kids. 😀
Eat well and save on dining costs next trip abroad by checking out Klook for restaurant deals. 🙂
Snow Garden Restaurant
China Taiping Tower
8 Sunning Rd, Causeway Bay, Hong Kong
+(852)2881-6837
Like this post? Subscribe to this blog by clicking HERE.
Let's stay connected: