Last year, I discovered Nova Wellness Store in Shangri-la Mall. Unfortunately, it did not survive the height of the pandemic and it closed down. The good news is, they just opened Nova Wellness Store Trinoma. I visited a week ago to pick up a few items. It's located on the second floor near Bench FIX Salon. Normally I would just order what I need online from their Lazada store but I was running some errands in the area so I thought I'd just drop by and check if there's anything new.
Love how bright and neat the store is. You can see all the products on the shelves. It's very easy to navigate — plant milks are all grouped together as are juices, teas, multivitamins, toiletries, and so forth.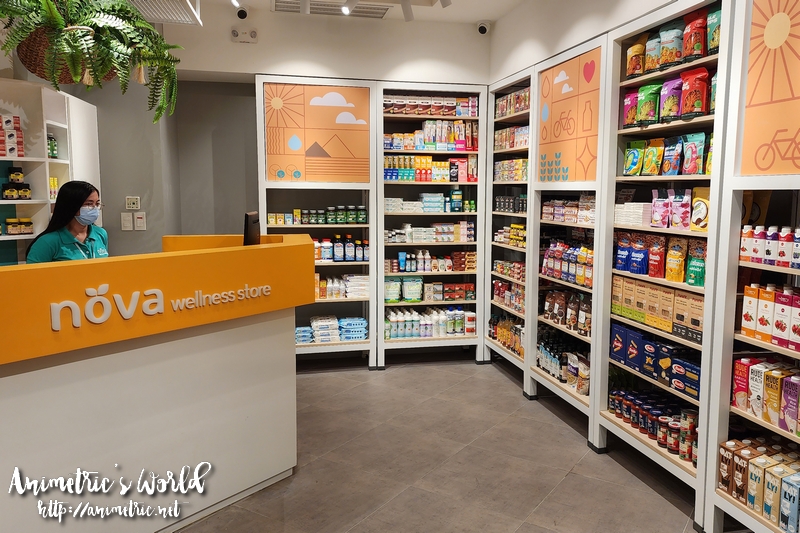 I usually buy shampoo for my son from Nova Wellness Store. He uses the Tea Tree Therapy brand. Unfortunately it was out of stock. I got Auromere Ayurvedic Aloe Vera Shampoo with Neem instead. My son's scalp is super sensitive and cannot tolerate supermarket-variety shampoo.
They have a good selection of tea. I got chamomile tea, which my kids can't live without, and Celestial Seasonings Sweetened Cold Brew Iced Tea with Lemon which I will be trying for the first time.
I was surprised to see a lot of Kirkland vitamins. What I ended up getting though was Emergen-C 1000mg Vitamin C in Super Orange. From the description, it seems to be a Berocca-like product. Will post a review on TBG once I've tried it.
Nova Wellness Store Trinoma is a haven for health buffs. All the products are safe, natural, and are not made with harmful chemicals. Prices are comparable to the US. Emergen-C for example — if I order it from Amazon.com it would cost me around US$12 which converted using today's FOREX rate is about ₱720 (without shipping costs). Nova Wellness Store sells it for ₱750.
Here are some of the stuff I got. Edensoy is my favorite soymilk brand. It's organic and it's not too sweet like most of the soymilk sold in supermarkets. It's super creamy and has a malty flavor which I love too. I can finish a liter very easily lol.
If you're into healthy living, go check out Nova Wellness Store Trinoma. 😀
Like this post? Subscribe to this blog by clicking HERE.
Let's stay connected: