Since I was unable to book any travel for the Holy Week, I pretty much spent it watching K-Dramas. Now one of the best ones I've seen is What's Wrong with Secretary Kim. It's a light and funny series… I think it elicited the most laughs from me so far. This isn't even my usual type of series because there's no weird factor (aliens, zombies, ghosts, magic, etc) but I enjoyed it a lot.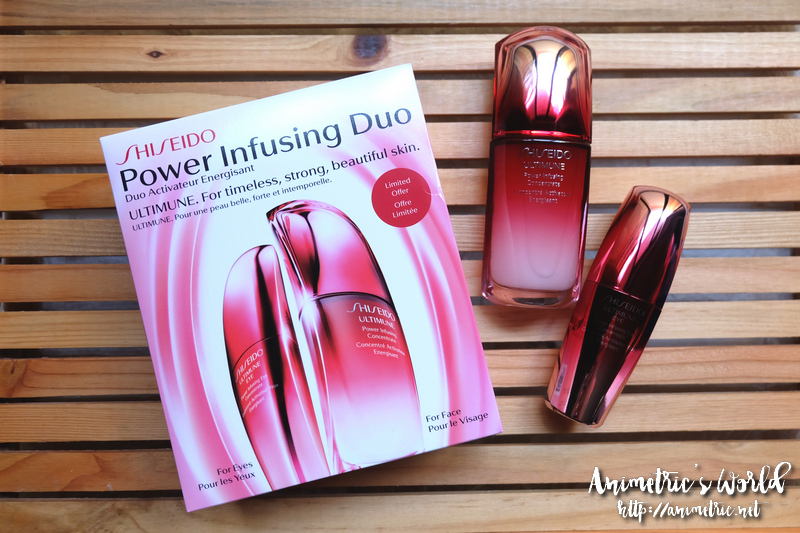 So as early as episode 3 I already noticed that Secretary Kim's dressing table is teeming with Shiseido skincare and makeup products. On episode 5, they show her using Shiseido Ultimune.
Here's Secretary Kim using Shiseido Ultimune on episode 5. She also has Shiseido Ultimune Eye on her dresser.
So Park Min Young (the actress who plays Secretary Kim) was the endorser of Shiseido Ultimune at the time. Who wouldn't want skin like hers right?
While watching the series, I remembered I had purchased the Shiseido Power Infusing Duo (₱7,498) a while back. This set has two products which actually make up the entire line. This is definitely cheaper because buying the products individually would set you back around ₱9,000.  Shiseido Ultimune 50ml costs ₱4,998 and Shiseido Ultimune Eye 15ml costs ₱3,995. This is actually my 3rd bottle of Shiseido Ultimune as I tried it right after it was released a few years back.
This is my second bottle of Shiseido Ultimune Eye. I just didn't get around to blogging about them when I first tried. These products are actually considered as boosters… you're supposed to apply them before your actual face serum and eye cream. They will boost the effect of ANY skincare product you apply. The thing is, after you apply them, your skin becomes instantly soft, smooth, and really kind of perfect that you feel you don't need anything afterwards.
Ultimune for the face is more water-like in terms of consistency compared to Ultimune Eye. What's so special about Ultimune? Both products are formulated with a variety of botanical ingredients like Bulgarian rose water, Gingko Biloba Leaf extract, Shiso, and Thyme. They strengthen the skin against daily damage and visible signs of aging.  Can you use them alone? If you're in your 20's, yes you can use them alone because you don't really need too much to maintain your skin at that age. I suggest following up with anti-aging face serum and eye cream when you hit 30 though.
So because of Secretary Kim, I've been using both products only for the past week because it has been so hot and humid. No makeup in this photo but fine, nagkilay ako ng konti hahaha. I remember why I liked them so much in the first place. It's really not a good idea to pile on the face products when its hot and humid. I find myself more prone to breakouts when I use too much skincare and makeup during summer.
What I like about the Shiseido Power Infusing Duo:
Makes your face instantly soft, smooth, and firm.
My eye area feels more awake and alive when I use this.
Both products are lightweight so they're nice to use during the summer months.
No adverse reactions for me, although I tend to layer these with more um… neutral skincare products like Kiehls, Dear Klairs, Cosrx, or Cure. Or else I use alone when I'm lazy lol (keri pag summer!).
It is actually possible to just have these products plus facial wash and toner as your regimen… if you're in your 20's and you don't have special skincare needs, or if it's a super hot and humid summer.
Downside? If you're in your 30's and up, these are best used as boosters and not as your sole skincare regimen. That said, they are definitely a luxury and not a necessity (although for me anything that makes my skin nice is a need). You can purchase both products (not necessarily as a set because they don't normally package them as sets) at Shiseido boutiques and counters. Or you can just check them out at the Shiseido Flagship Store on Lazada. I bought all of the above from the local Shiseido boutique, which is the same entity on Lazada.
Like this post? Subscribe to this blog by clicking HERE.
Let's stay connected: