For my 99th K-Drama series, I marathoned Remarriage and Desires on Netflix. It stars Kim Hee Sun, whom I first watched in Alice then Tomorrow. Let me just say that Kim Hee Sun's dramas have never let me down. She chooses her projects well and you can always count on a stellar performance.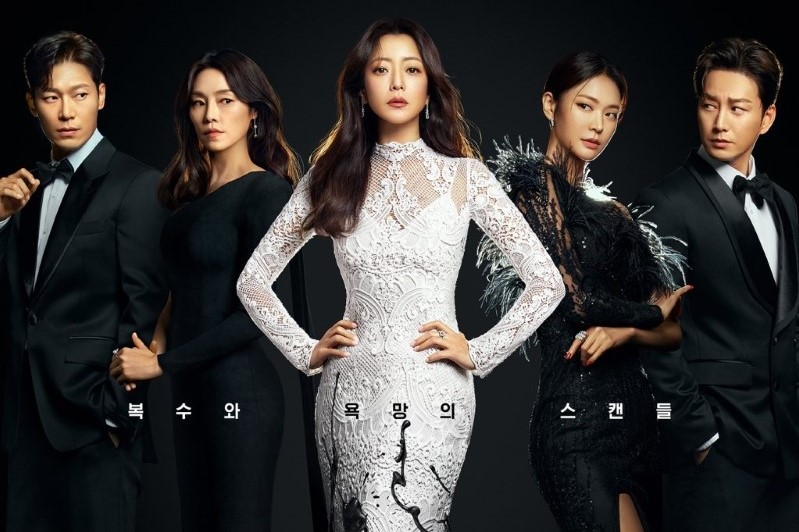 Remarriage and Desires is my 3rd Kim Hee Sun drama. She plays Seo Hye-seung, a devoted housewife whose husband leaves her for a younger woman. Just as she agrees to the divorce, her husband gets accused of embezzling the company funds and commits suicide. His mistress is the one running the show and all the money is actually with her — she just let him take the fall.
Hye-seung is forced to move to a cheaper flat with her daughter. She also starts working as a part-time professor. Hye-seung's mom buys her a membership from a high society dating service for divorcees despite her protests. When she goes to demand a refund, she runs into her husband's mistress. Hye-seung decides against terminating her membership and starts to play the game of revenge.
Remarriage and Desires is a short, sweet 8-episode series that progresses fast. Every episode leaves you wanting to know what happens next pronto. I actually watched eps 2-8 in one day. Despite being half the length of a normal series, the main characters are fleshed out very well. All the female characters were superbly portrayed! It's not that the men were not okay, but they were definitely outperformed by the women.
The ending was a bit strange but then I read that this series is more of a satire so it somehow fits.
Highly recommended if you want something quick and entertaining.
This series is available on Netflix.
Like this post? Subscribe to this blog by clicking HERE.
Let's stay connected: