The 92nd K-Drama series I finished was Tomorrow, starring Kim Hee-sun, Rowoon, and Lee Soo-Hyuk. This is the second time I am watching these 3 actors, having watched them previously in Alice (Kim Hee-sun), Extraordinary You (Rowoon), and Doom at Your Service (Lee Soo-hyuk). Tomorrow is a new drama, released just this year (2022). It concluded last month.
Tomorrow is a webtoon-based drama that follows Choi Joon-wong's (Rowoon) journey to the afterlife. Well, sort of. After almost drowning because of the grim reaper Goo Ryeon (Kim Hee-sun), Joon-wong becomes comatose, hovering somewhere in between life and death. Goo Ryeon makes a deal with Joon-wong — if he works as a grim reaper for 6 months, he will wake up and get his dream job so he can live his best life. If he doesn't agree, he'll be comatose for 3 years.
Joon-wong reluctantly agrees but is surprised to find himself assigned to a rather unique team — the Risk Management Team. They are in charge of preventing suicides by human beings so that they live out their full life spans and the afterlife doesn't get overcrowded. He works with Goo Ryeon and Lim Ryung-gu.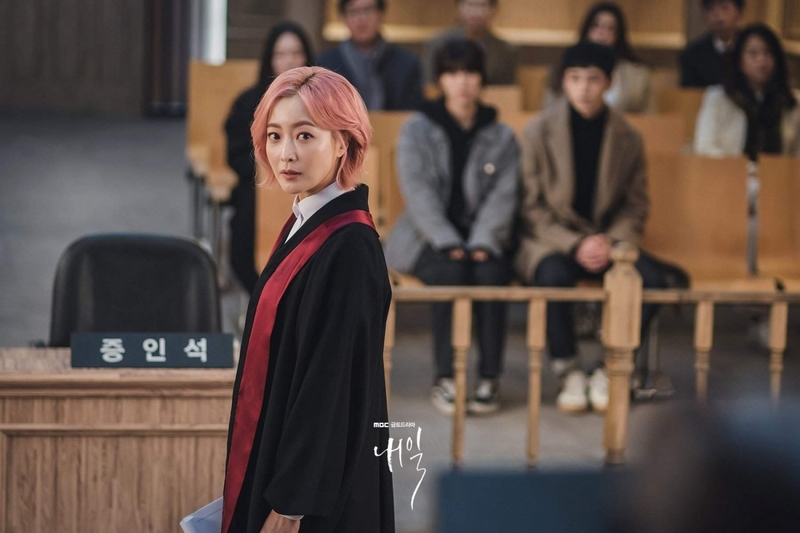 Goo Ryeon leads the Risk Management Team through different situations, episode after episode. Each makes for a standalone story until the later half of the series which tackles her and Ryung-gu's back stories. The drama tackles topics like bullying, rape, PTSD, the impending loss of a pet, etc. There is even an entire episode devoted to Korean comfort women. It's really a far departure from the usual K-Drama themes.
One grim reaper, Park Joong-gil, is extremely antagonistic towards Goo Ryeon. Random flashbacks suggest quite a bit of history between them but the series doesn't reveal their backstory until the last few episodes.
I really liked Tomorrow. I started watching it during the latter half and so I actually had to wait a couple of weeks for the finale. There are a few very sad, memorable, and tear-jerking episodes (the veteran soldier and the doggo eps come to mind). It's hard to stop watching once you get started so lucky for you the entire series is already out, lol.
Kim Hee-sun and Lee Soo-hyuk turn in superb performances, and Rowoon isn't bad either. The ending is pretty satisfying. It's open enough to warrant a second season but does not really leave any loose ends.
Available on Netflix.
Like this post? Subscribe to this blog by clicking HERE.
Let's stay connected: