It's been a while since I finished a K-Drama series, the last being Love In Contract which was my 106th series. That makes Queenmaker my 107th. I have a lot of unfinished ones from then until now. This was too engaging to put off and I ended up watching all 11 episodes in 3 days. Queenmaker stars Kim Hee-ae, more known as Dr. Ji Sun-woo from The World of the Married. Somehow I just know a drama is going to be good when she's in it.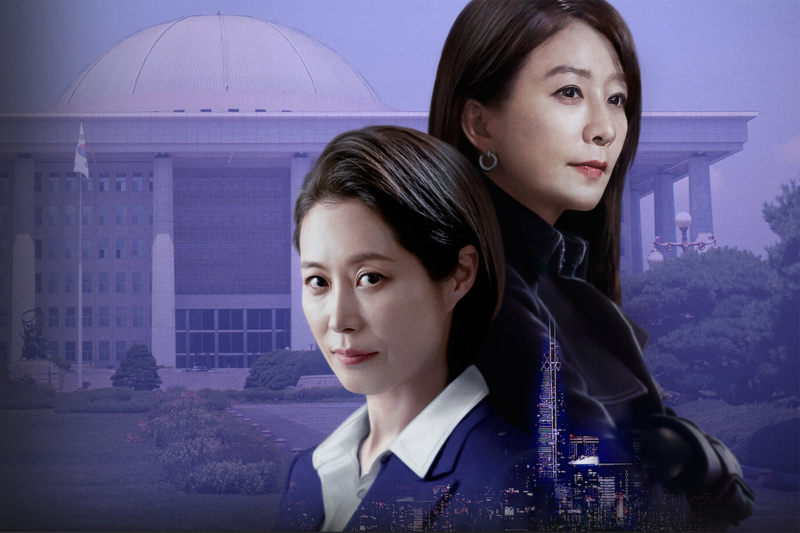 This time Kim Hee-ae plays Hwang Do-hee, the "fixer" (think Olivia Pope of the American series "Scandal") of Eunsung Group, one of the biggest conglomerates in Seoul. Do-hee is a PR person and cleaner rolled into one, taking care of any and all scandals the family members behind the Eunsung Group are always getting themselves into. However when Eunsung Group's son-in-law's affair with a female employee gets out of hand and results in her suicide, Do-hee is rocked to her core. To top it off, Eunsung's chairwoman tells her to cover up the suicide and help their son-in-law become the mayor of Seoul. Do-hee refuses and decides to leave Eunsung Group which she had been working for for the last 10 years.
Eunsung Group doesn't want to let Do-hee go but she is adamant. So they make it hard for her — they don't give her severance pay, take away her car, her luxury condo… and even get her sick father kicked out of the hospital where he is confined. Do-hee's life crumbles before her and she vows to take revenge and destroy everything the Eunsung Group has ever built.
Do-hee meets Oh Kyung-sook, a labor lawyer and political activist who had been rallying for the Eunsung Group's dismissed employees. She convinces Oh Kyung-sook to run for mayor and bring about real change in Seoul. Do-hee is determined to help Oh Kyung-sook win at all costs.
Ultimately, the Seoul mayoral election will be the final battleground between the Eunsung Group and Hwang Do-hee.
I can't say it enough but Queenmaker is such an awesome series. I was hooked right after the first episode. Well-cast, well-acted, and well-written, it's so hard to stop watching once you start. Yes, it's a revenge drama which seems to be the in thing these days… but it's a revenge drama done exceptionally well. I loved the idea of having two strong female leads. Plus, the fact that this series has absolutely no romance makes it quite a refreshing watch. It's like a complicated chess game from the get-go, I couldn't wait to see how Do-hee and the Eunsung Group would counter each other's moves. Character development for the two leads is portrayed really well. The pacing is perfect too. A lot happens in each episode and there are no useless fillers or extenders.
Kim Hee-ae won the Baeksang Best Actress award for The World of the Married and she shows us once again exactly WHY she did. She, Moon So-ri (Oh Kyung-sook), as well as the supporting cast all turn in Baeksang-worthy performances.
Queenmaker's ending hints at the possibility of another season, here's hoping they actually push through with it. This series is exclusively available on Netflix.
Like this post? Subscribe to this blog by clicking HERE.
Let's stay connected: