The K-Drama series The World of the Married took over my Facebook feed a few months ago. Everyone was watching it, loving it, and getting incensed over it all at the same time. I waited for all the episodes to be released before watching it on Viu. This is the 50th K-Drama series I've finished. Hubby and I couldn't stop watching after we started so we were done in 3 days.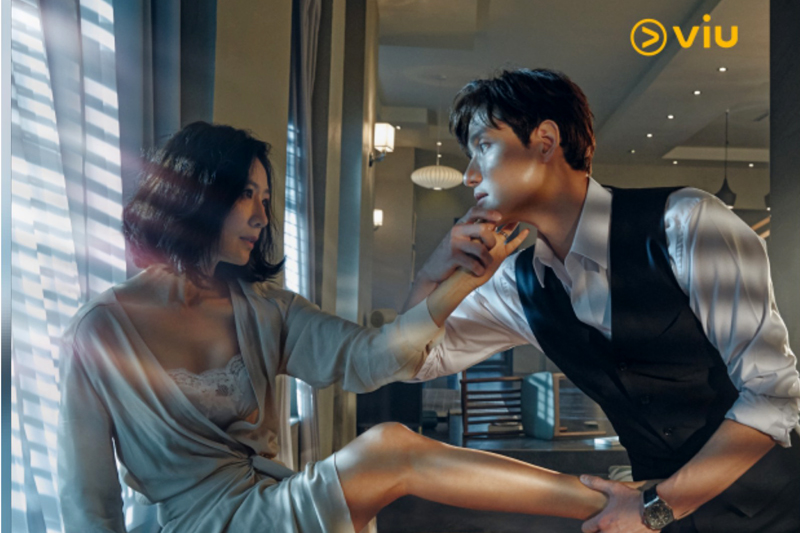 The World of the Married follows the story of Dr. Ji Sun-woo. She's a woman who seems to have everything — a loving husband, a successful medical practice, a beautiful home… there's really nothing more a woman could want.
Dr. Ji's perfect world starts to unravel when she spots a single strand of long light brown hair on her husband's scarf. It doesn't help that she finds a tube of lipstick, which her husband claims is his lip balm, inside his coat pocket. Suddenly, she starts to see cracks in her perfect marriage.
Eventually, Dr. Ji confirms that her husband is having an affair with a beautiful younger woman.
That woman is Seo Da-kyung. Da-kyung is the daughter of one of Dr. Ji's wealthy and prominent patients.
How Dr. Ji handles her husband's philandering ways is pretty much what this entire series is about. She finds herself entangled in a web of lies and deception that goes far beyond "just an affair".
The World of the Married is a very engaging series. They establish what the series is about in the first episode and it just keeps escalating from there. After several episodes, you just want to push her husband Lee Tae-oh off a cliff. But you just can't stop watching, lol. This is after all, the highest rating K-Drama series ever.
The acting is top notch. You can't help but feel for the characters. You empathize with Dr. Ji, despise Tae-oh, and surprisingly, you also end up empathizing with Da-kyung. Da-kyung's character isn't as bad as some social media posts make her out to be. She actually takes to heart everything Dr. Ji tells her, even if she makes everyone think she's brushing it off.
If there's one disappointing thing about The World of the Married, it's the last episode. I'm like… what was that? Did they run out of ideas? The series keeps building up to what you expect to be an explosive climax (well, I think that was episode 15)… but episode 16 kind of finishes things off with a whimper instead of a bang. I won't elaborate as not to spoil it for you.
In a country where "the other woman" storyline is a popular thing, this is one you shouldn't miss. Available on Viu.
Fact: Kim Hee-ae, who plays Dr. Ji, got a best actress award for this series.
Like this post? Subscribe to this blog by clicking HERE.
Let's stay connected: