Presotea was the first milk tea store I visited when we went on a family trip to Taiwan back in 2010. A little over a month ago I saw a stall being built on the second floor of Robinsons Magnolia. It was labeled Presotea. What a surprise, I didn't think anyone was ever bringing this milk tea brand over to Philippine shores!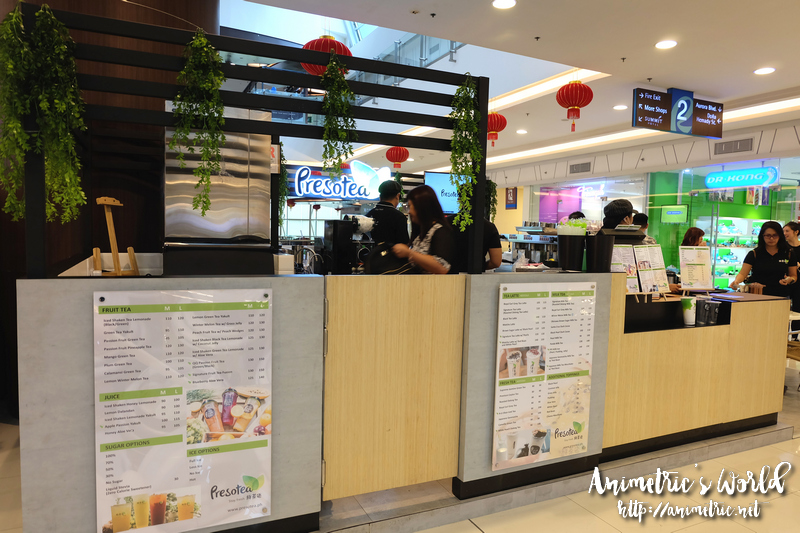 Earlier this month, Presotea finally opened in Robinsons Magnolia!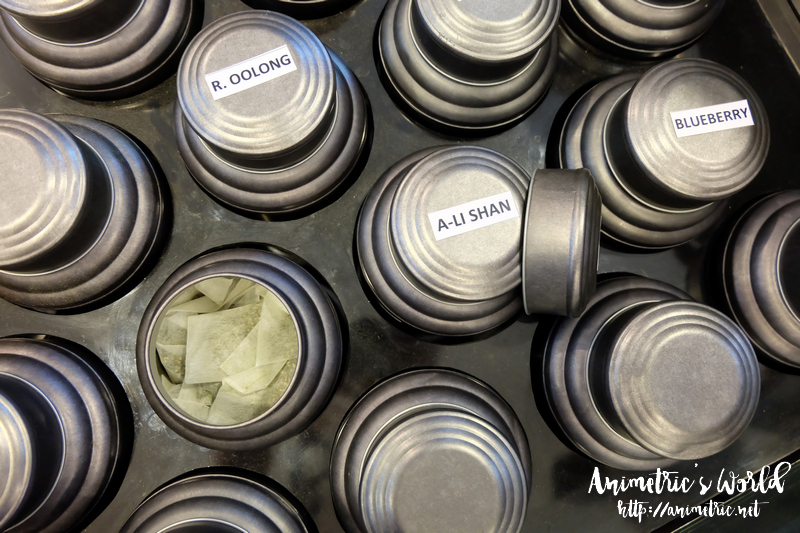 There are over 35 drinks on the menu so ordering can be overwhelming. Hubby, the kids, and I have been here several times in the last couple of weeks. We still get stumped when it's ordering time. Luckily, they have sample tea leaves you can smell so you can get an idea of what's on the menu.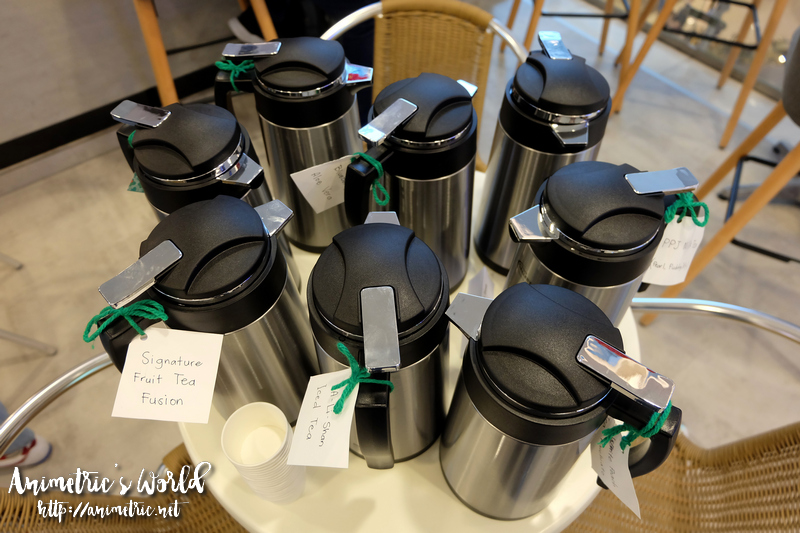 I'm so happy I got to try several different tea concotions today at Presotea's blogger preview… everything was at 70% sugar level. I can finally deviate from our usual order of Signature Tea Latte with Pearls, lol! What stood out for me were A-li Shan Iced Tea, Japanese Milk Tea Macchiato, PPJ Milk Tea, and Blueberry Aloe Vera.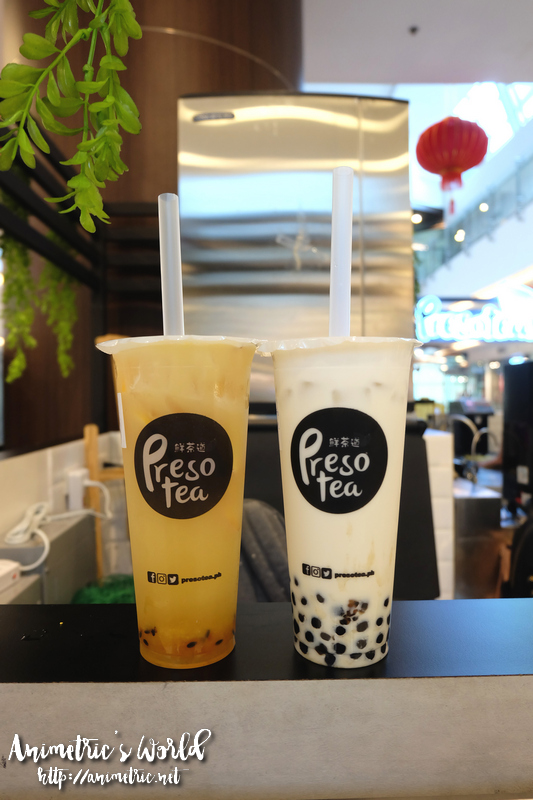 Finally, I decided to get Signature Fruit Tea Fusion (P130 M / P150 L) while my daughter opted for Japanese Milk Tea Macchiato with Black Pearl (P140 M / 150 L). They use Genmaicha as the base for their Japanese milk tea so there is a distinct toasted taste to it.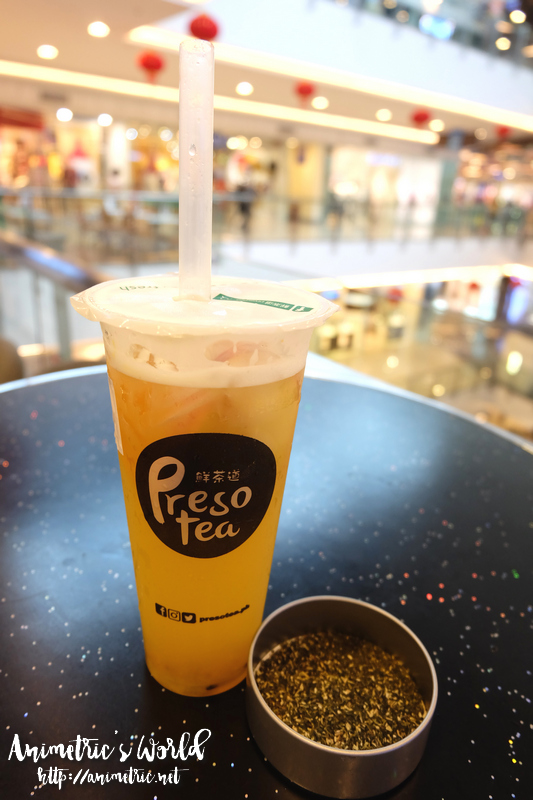 Their Signature Fruit Tea Fusion uses a peach oolong tea blend as its base. It's also infused with passionfruit and pineapple, then served with orange and apple slices. I was advised to let the tea steep a bit before taking a sip to deepen the flavor. I love that this drink gets better as time passes.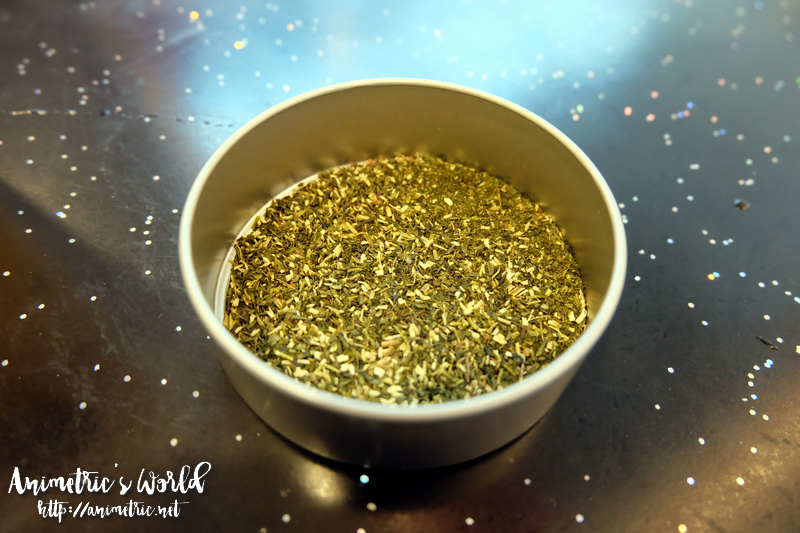 Here's a closer look at the peach oolong tea leaves.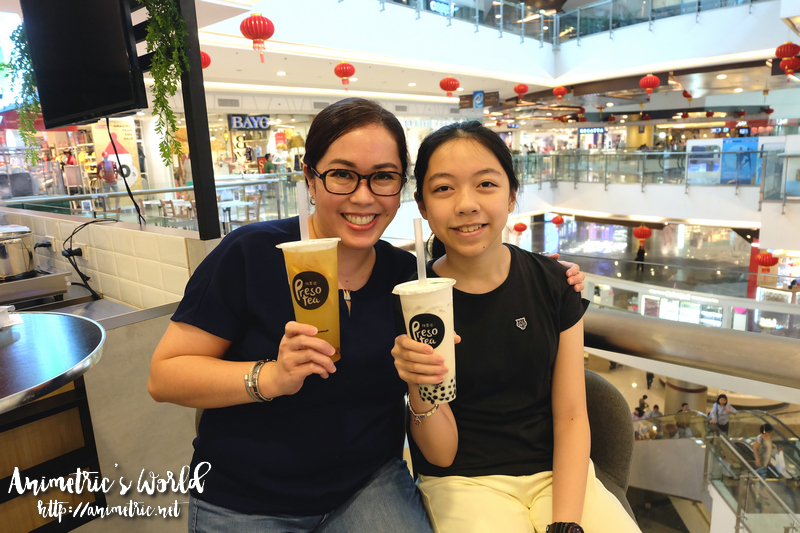 My daughter is my forever milk tea date. Sometimes we'd stop by Presotea after school.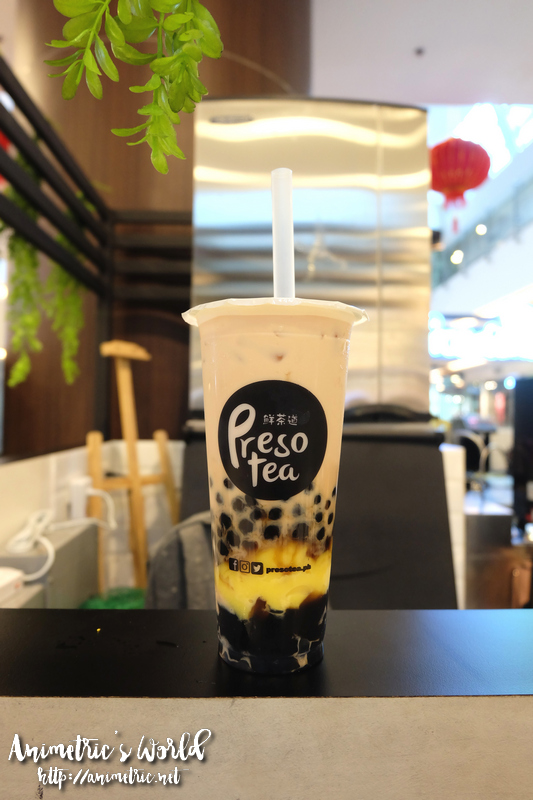 Since we were fetching my son afterwards, we got him PPJ Milk Tea (P140 M / P150 L). PPJ stands for Pearl, Pudding, and Jelly. The milk tea's taste is reminiscent of our favorite bottled Kirin Milk Tea from Japan. Needless to say my son loved it!
If you go to Presotea, you'll notice that the milk tea menu is divided into two parts: Tea Latte and Milk Tea. What's the difference? They use fresh milk for Tea Latte concoctions and powdered milk for Milk Tea drinks. Either way, you're assured of a freshly brewed cup.
Ordering tips:
If you like it fruity, try the Signature Fruit Tea Fusion.
If you like it milky, PPJ Milk Tea is the way to go.
Looking for something along the lines of Tiger Sugar's Brown Sugar Boba + Pearl with Cream Mousse? Try Brown Sugar Latte with Black Pearl. It's not the same but it's along the same line and you don't have to line up 2 hours for it.
If you're the type who likes plain tea that's great on its own, get A-li Shan Iced Tea.
I love that Presotea decided to open at our favorite mall. They also have a branch at Cherry Shaw. We're surely looking forward to more stores! 🙂
Presotea
2nd Level Robinsons Magnolia (near Toys R Us)
Aurora Blvd., New Manila, Quezon City
Like this post? Subscribe to this blog by clicking HERE.
Let's stay connected: