I got a chance to visit Nanyang SM Aura some days ago. It reminded me of the Toast Box in Marina Bay Sands we'd frequent during our last trip to Singapore. I guess it's how the place was laid out and of course, the food. Anyhow, Nanyang SM Aura is much more than just a coffee and toast kind of place. They have filling meals too.
Nanyang SM Aura is located beside Honolulu HK Cafe at the lower ground floor level.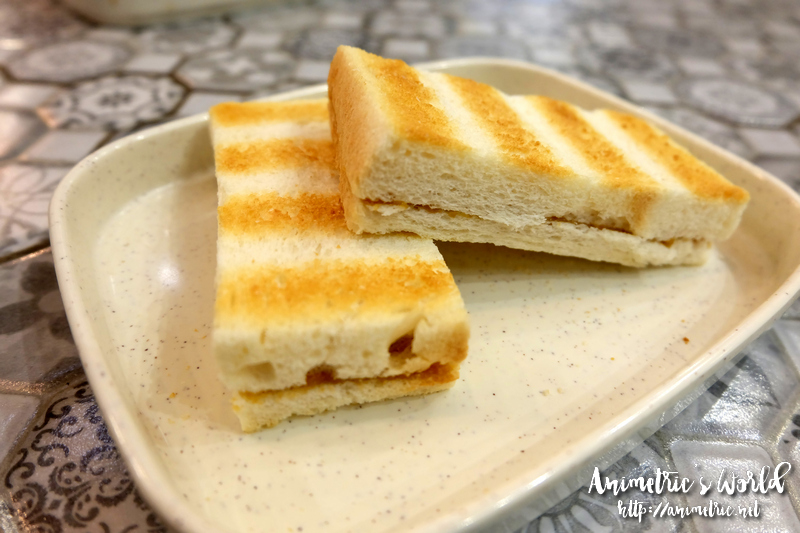 A must-try at Nanyang is their Traditional Toast, which is toasted bread filled with butter and kaya. This is the Kayamila Original (P70) but there are also flavored kayas like Sea Salt Caramel, Vanilla Pandan, and Calamansi Citrus. You can upgrade this to a Toast Set Meal with your choice of kopi / teh and 2 half-boiled eggs. I like that they don't skimp on the butter and the kaya.
The half-boiled eggs are served whole, it's up to you to crack and season them. I love Nanyang's half-boiled eggs! Just add a bit of dark soy, salt, and pepper and you're good to go. They go so well with the Traditional Toast.
I've been sick the past couple of weeks so I found Nanyang's Fish Ball Noodle Soup (P198) really comforting. It has a nice, clean taste.
Homemade Nasi Lemak (P238) is a complete meal in itself with coconut rice, chicken chops, hard boiled egg, anchovies, peanuts, and sambal sauce.
Cheesy Chicken Chop Noodle (P238) reminds me a bit of Honolulu HK Cafe's Stir Fried Hong Kong Stye Noodle. It's nice and tasty plus it's served with crunchy chicken chops drizzled with cheese! I think kids will like this dish.
The good thing about Nanyang's Laksa Prawn (P268) is if you're allergic to shrimp like me, you can opt to have it with fishballs. The creamy coconut milk based broth is not overly spicy.
If you're really hungry, I highly recommend the Hainanese Chicken Rice (P268). It comes with Hainanese rice, chicken, vegetables, soup, and an assortment of dipping sauces. I love how perfectly balanced this meal is!
I had Kopi Jelly Milk Tea (P130), one of Nanyang's most popular drinks, to wash down the food we tried. It's rich yet surprisingly light and not overly sweet. You can have it to-go as it comes in this nice and sturdy takeout cup.
Nanyang is a great place to have breakfast, lunch, merienda, or dinner. Food is good and prices are reasonable. Can't wait to go back with hubby and the kids! I want to try their Thick Toast and their Ice Teh Melaka next time.
Nanyang
LG/F SM Aura Premier
26th St. cor. McKinley Parkway,
Bonifacio Global City, Taguig City
824-0630
Like this post? Subscribe to this blog by clicking HERE.
Let's stay connected: