Are you an anime fan? Do you like Naruto, Dragon Ball Z, and One Piece? If the answer is yes, you may want to consider visiting J-World Tokyo in Sunshine City. Both my kids are crazy about Naruto so I booked J-World tickets in advance via Klook. It's the same app I used to book our Mt. Fuji Classic Route Day Tour.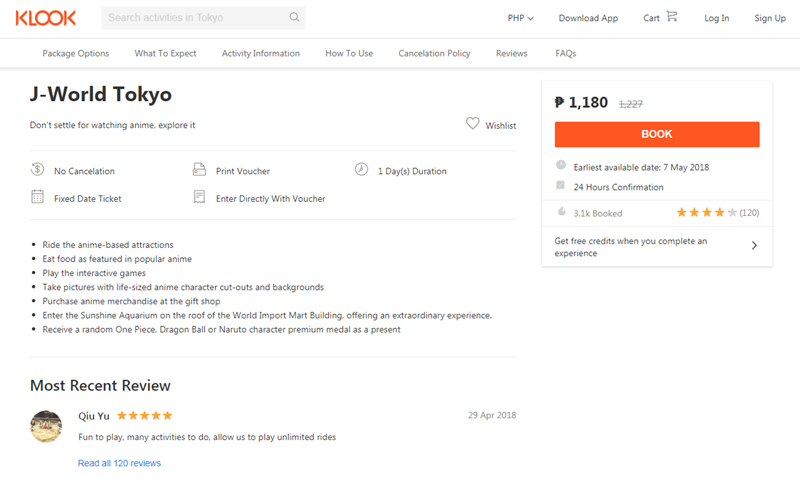 Klook sells J-World Tokyo unlimited all day passports for P1,180 a piece. The door prices are 2,600 yen for people 16 yrs old and up and 2,400 yen for those aged 4 to 15 yrs old. Getting them from Klook is a bit cheaper. It's also hassle-free since it saves you the trouble of lining up.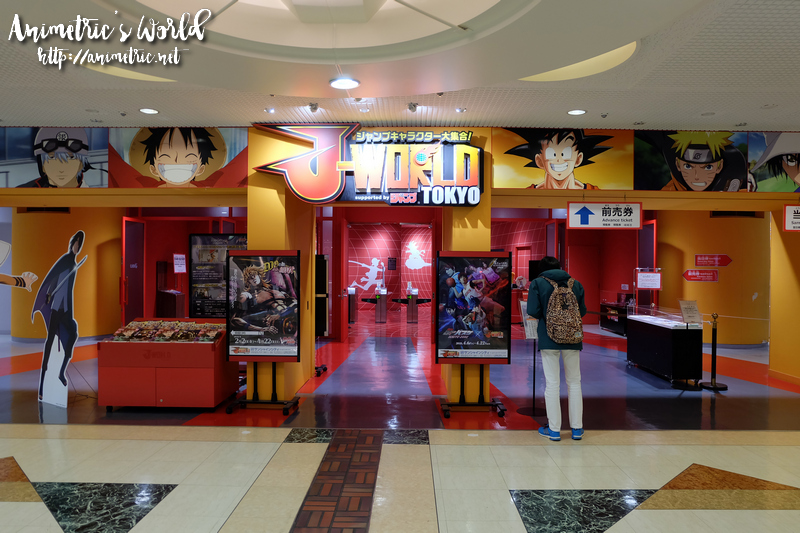 We proceeded to J-World Tokyo right after spending time at Sky Circus Sunshine 60 Observatory. They are located in the same building, along with Pokemon Center Mega Tokyo.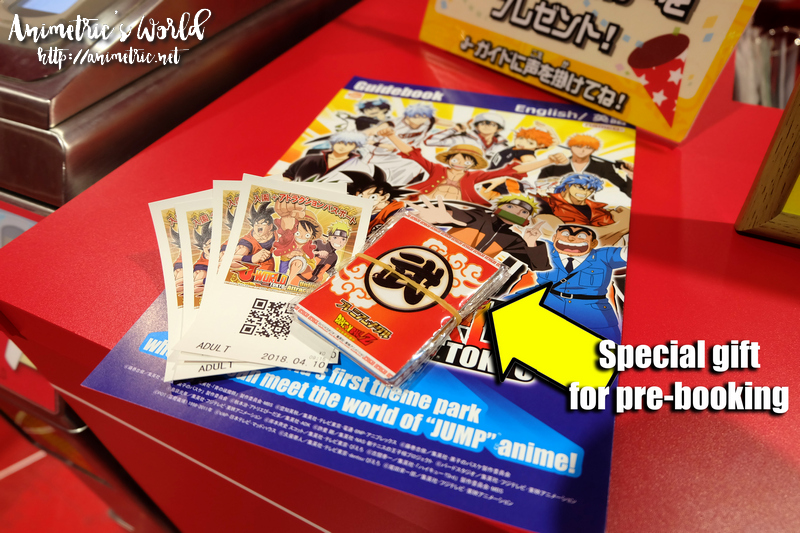 Oh, here's another benefit from booking via Klook — everyone who avails of an unlimited passport gets a free premium gift! So all four of us got these mysterious red packets which contained a collectible anime ummm…. coin? Normally, you'd have to complete activities in J-World Tokyo (not easy!) and fill up a stamp card to get these.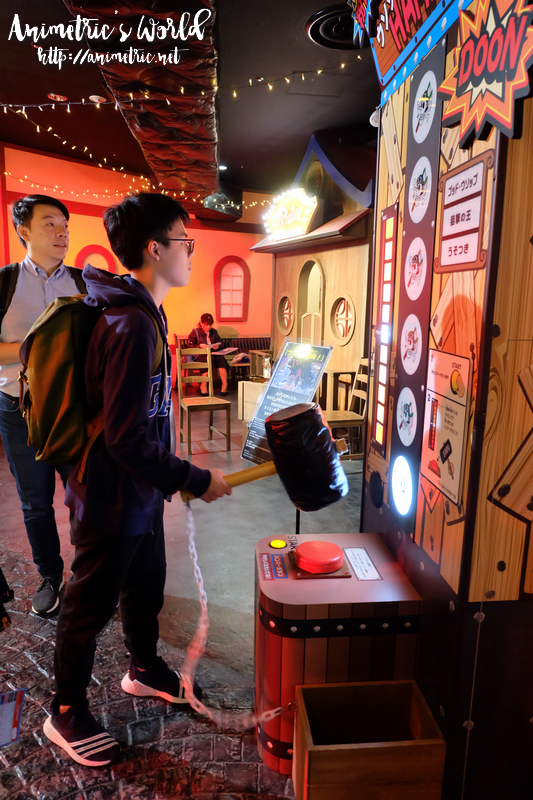 So J-World Tokyo is filled with anime-themed parlor games, the type you'd find at amusement parks. This one is the classic hammer game where you hit the target so it can measure how strong the impact is.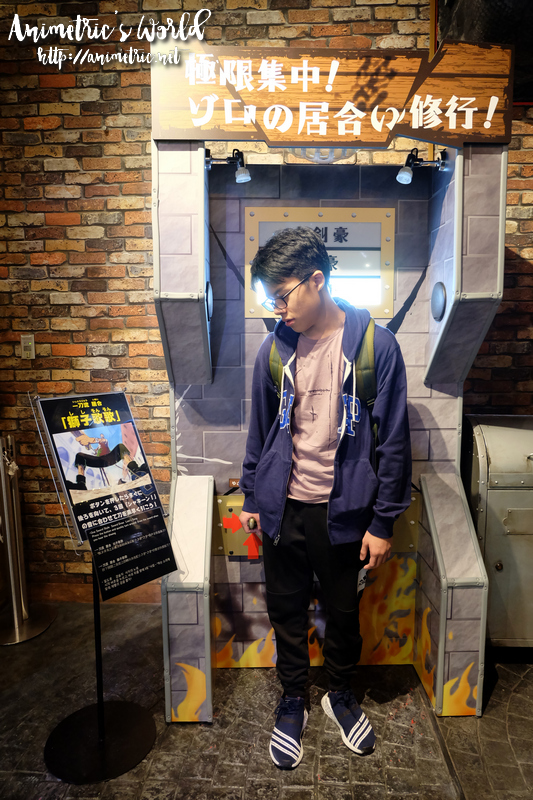 This is a challenge to see who can pull out the sword from behind. It's very tricky, you need to time it well. We were only able to pull out 1/4 the sword lol.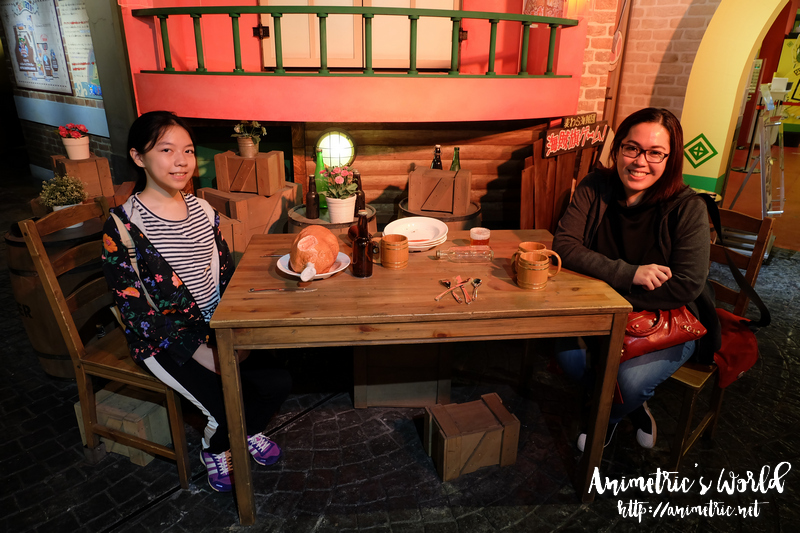 There are a lot of props you can use for photo opps.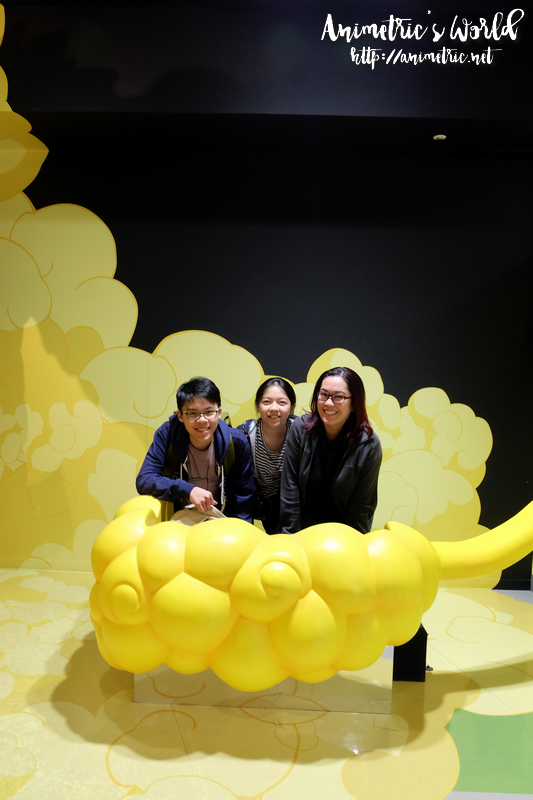 This is the cloud from Dragon Ball Z.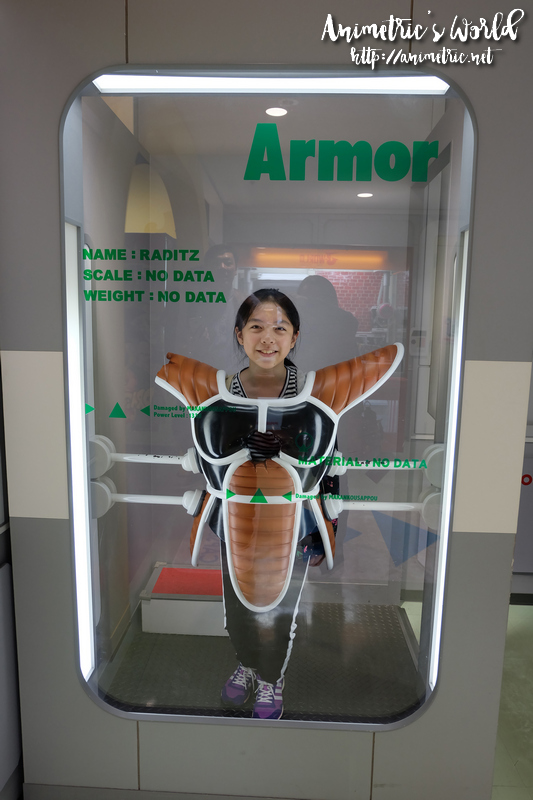 If I'm not mistaken this is also from Dragon Ball Z.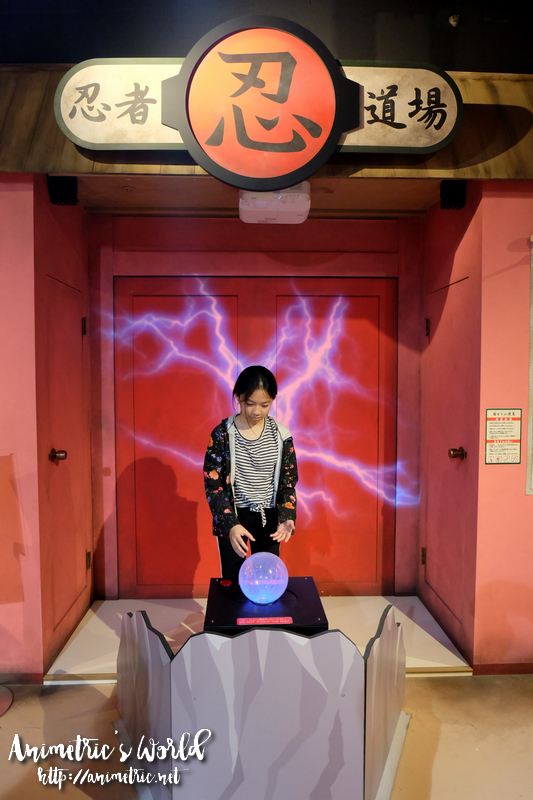 Naruto? Anyhow, J-World Tokyo is divided into Dragon Ball Z, One Piece, and Naruto zones. Each zone has parlor games, rides, and adventures you can go on. Unfortunately, you can't take photos when you're in the ride or inside the adventure zone. We went on this Search for the Dragon Balls inside a fun-house type maze but couldn't take photos. The thing is, none of us were that familiar with Dragon Ball so we couldn't fully appreciate the adventure. Anyhow, you get a prize if you find all the Dragon Balls but we gave up midway.
There's a nice food court inside J-World Tokyo where you can eat some anime-themed food. We were not hungry at the time so we didn't try.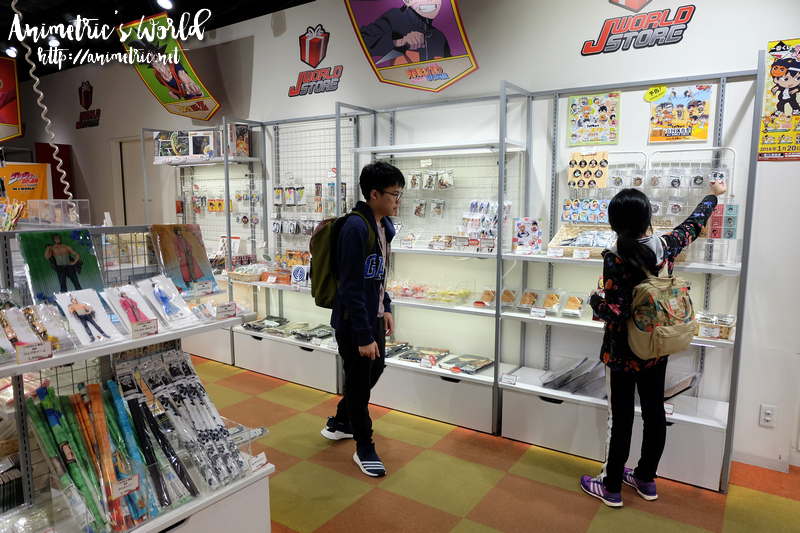 My kids' favorite part was the J-World Store where they were able to score some exclusive merchandise.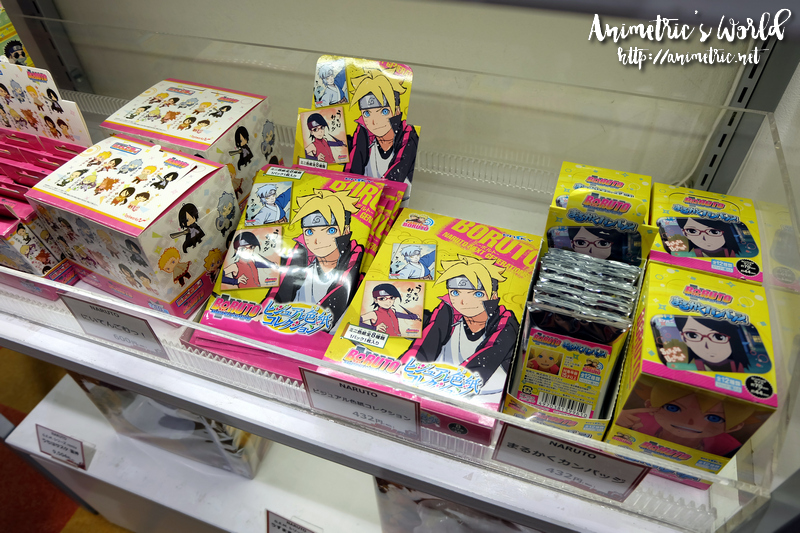 My kids super love Naruto. Needless to say they grabbed the opportunity the get some merch. The J-World Store had everything from Naruto shirts to cookies.
J-World Tokyo is best enjoyed by fans of Dragonball Z, One Piece, and Naruto. Since I wasn't really familiar with any of those animes, I felt it was just mildly interesting. Most of the attractions are in Japanese although some have laminated English translations. As for rides, there are virtual screen-based ones from One Piece and a Dragon Ball Z. There's also a carousel if that counts.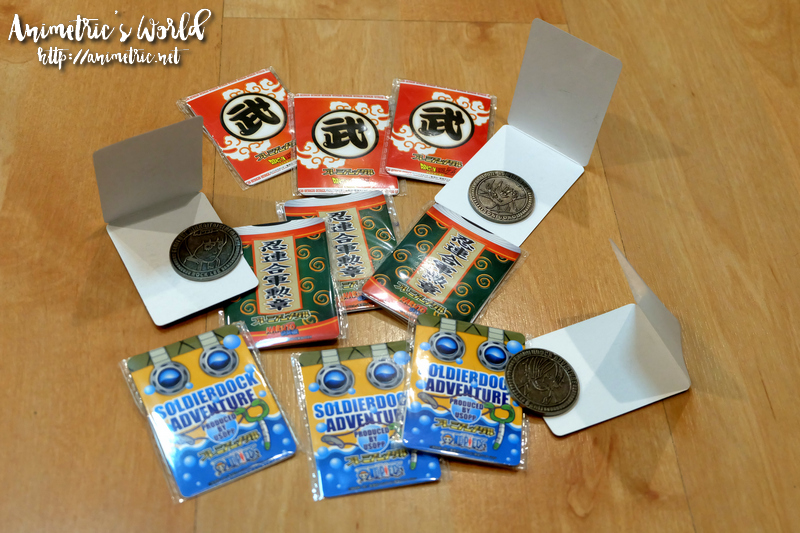 In case you're wondering about the freebies we got for booking with Klook, here they are. Each of us got a coin from Dragon Ball Z, Naruto, and One Piece.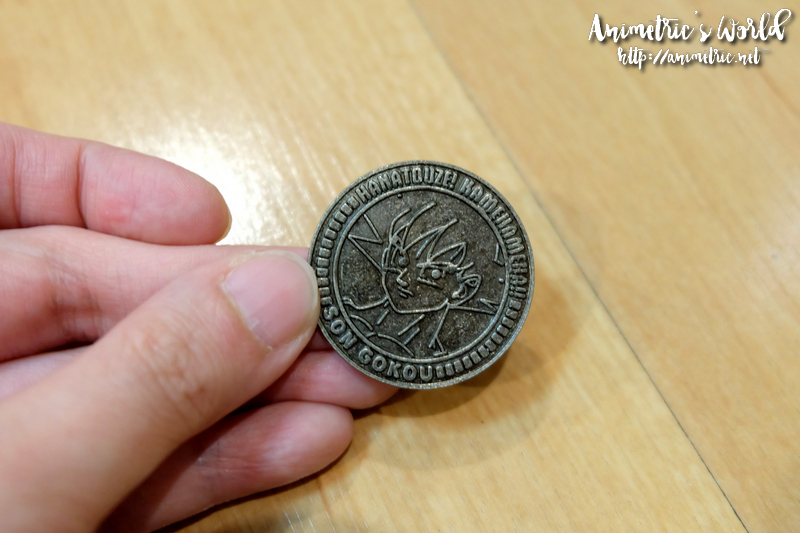 Yay, it's Son Gokou — someone I actually know wahahaha! Each coin features a different character. Had we stuck around and completed the stamp cards, we each would've taken home another set.
J-World Tokyo is located on the 3rd floor of the Sunshine City World Import Mart Building. For more information, log on to https://bandainamco-am.co.jp/tp/j-world/en/. If you would like to visit, I highly suggest getting your tickets from Klook. It's hard to complete the Stamp Card if you don't speak or understand Japanese and so at least this way, you're guaranteed the prize anime collectible coins.
Like this post? Subscribe to this blog by clicking HERE.
Let's stay connected: