I first discovered Missha when I went to Korea back in 2012. I was obsessed with BB creams back then. Their top seller was Missha M Perfect Cover BB Cream and I actually had to line up just to buy a tube. Sometime later, Missha made it to the Philippines. Problem is, all the products are grossly overpriced. Missha M Perfect Cover BB Cream cost around P600+ in Korea but when it got here, it was priced at P1,600. Thank goodness we now have Althea so we can buy Missha products close (or even lower) than the Korean SRP.
Anyhow, I no longer have the patience for tube type BB creams. Cushions are so much easier to use, so I bought my first Missha cushion… Missha Magic Cushion Cover Lasting (P480). At less than P500, how could I resist?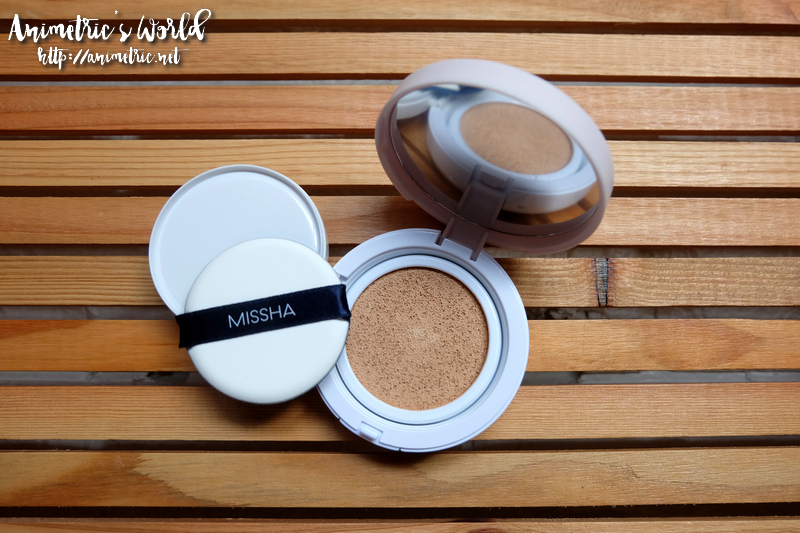 It looks like the usual BB cushion. I'm not surprised it doesn't come with a refill since it's so cheap.
There are 2 shades available at Althea — #21 and #23. This is #21, the lighter shade. I'm #21 at Laneige so I opted for #21. I think it's about right… #23 would probably be a bit dark for me.
I've been using Missha Magic Cushion Cover Lasting a lot in the last couple of weeks. Here are side by side photos of how it looks when freshly applied under artificial light, natural light, and then 7 hours after.
I like that this P480 cushion can still look decent 7 hours after application
What I like about Missha Magic Cushion Cover Lasting:
It's cheap! Goodness… less than P500???
It has nice buildable coverage which is enough to cover flaws and even out your skin.
Staying power is pretty decent. I like how I still look presentable 7 hours after application.
You look like you have glass skin because of the dewy finish. I find it a bit too dewy for the summer though, so I finish with a bit of translucent powder for a more matte look.
It's pretty lightweight so it's easy to forget you have it on your face.
Downside? There are only 2 shades available, but I think #23 is a medium shade which should match most people. All in all, this is a great cushion to try. I don't think it can replace foundation though, because so far only the Sulwhasoo Perfecting Cushion can do that. But it's good enough for daily wear like if you're going to work or going out for fun.
The Missha Magic Cushion Cover Lasting is available for P480 at Althea. Have you tried shopping at Althea? I have a 20% off voucher you can use HERE — maximum discount is P200, so you can make the most of it if you order P1,200+ worth of items.
Like this post? Subscribe to this blog by clicking HERE.
Let's stay connected: