During the long weekend, I checked in Makati Shangrila Hotel with my family in order to review the Samsung 65″ Curved UHD TV. You know what that means… family staycation! Prior to this, none of us have tried staying at Makati Shangrila Hotel before.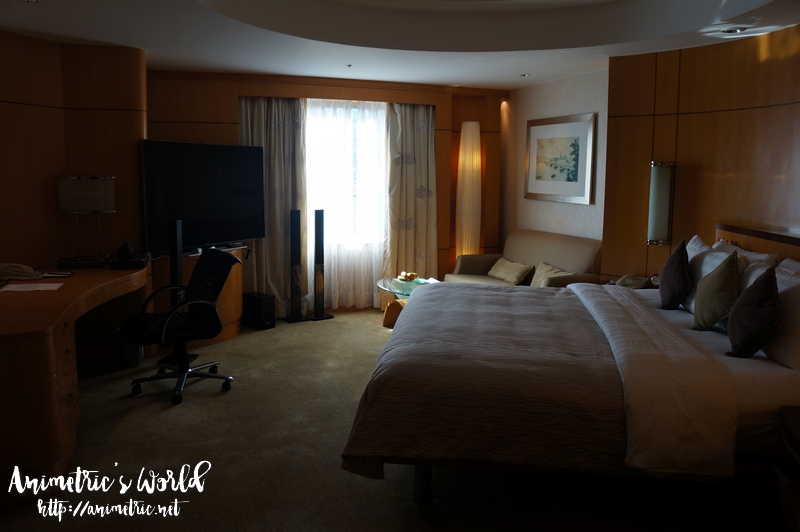 We were checked in to Room 1729, a corner room on the 17th floor where the Samsung 65″ Curved UHD TV was set up along with a Samsung Home Theater system. It's classified as a Deluxe Room and depending how, where, or when you check in the rate can range from P9+k net to P12+k net per night. There's both wired and wireless internet access in the room and the speeds are pretty good!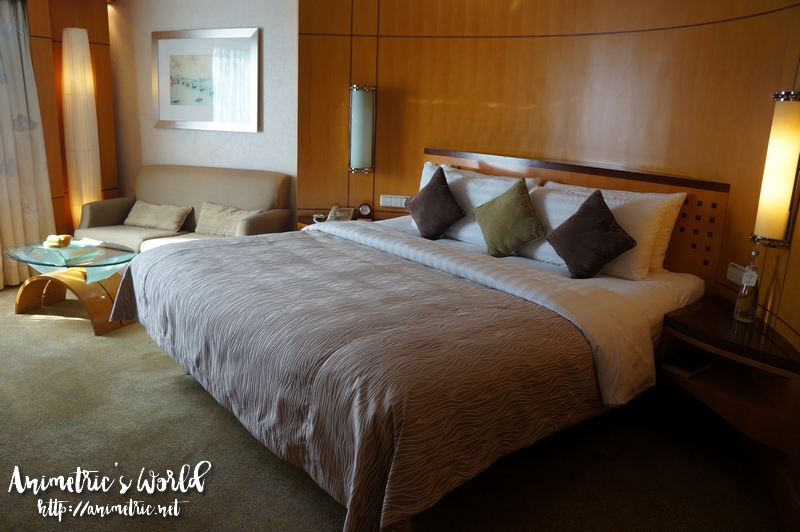 It was a nice spacious room with a big king-sized bed.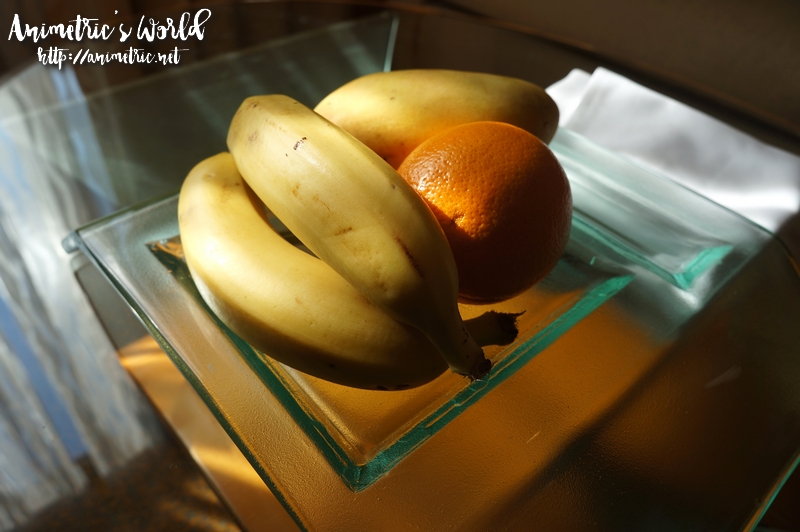 We were welcomed with fresh fruits! The kids ate the bananas immediately, lol.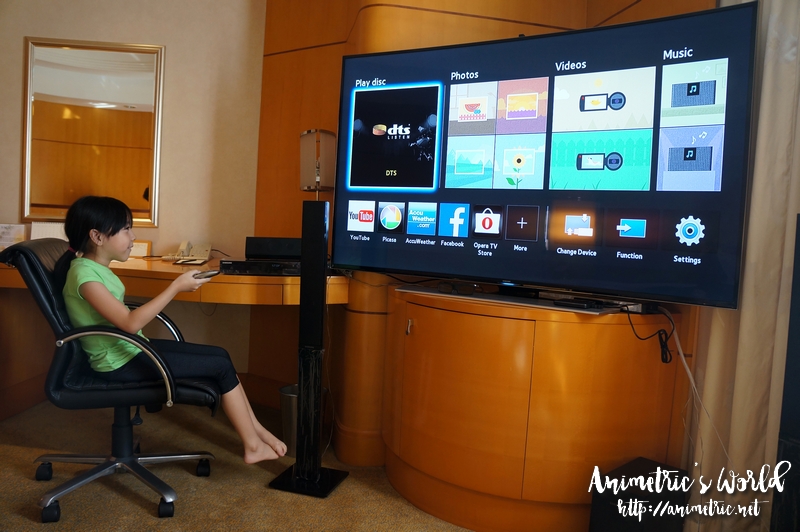 OMG, just look at that TV! I'll be making a separate review post for it.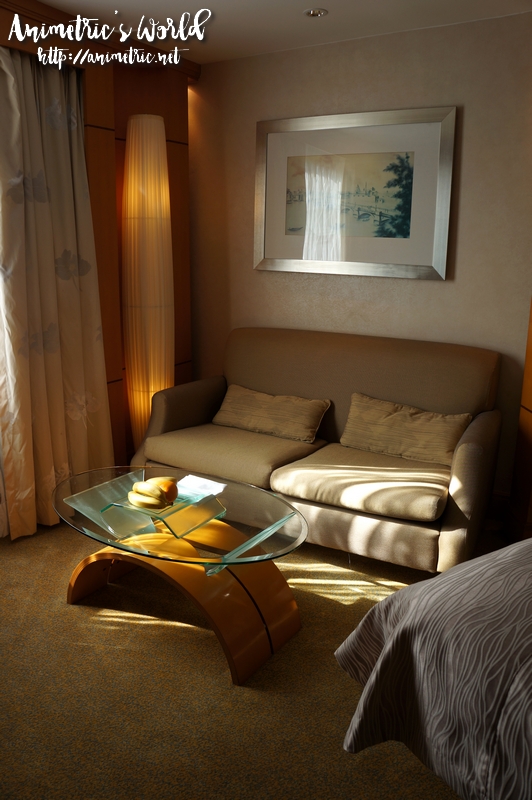 Here's the part of the room beside the bed.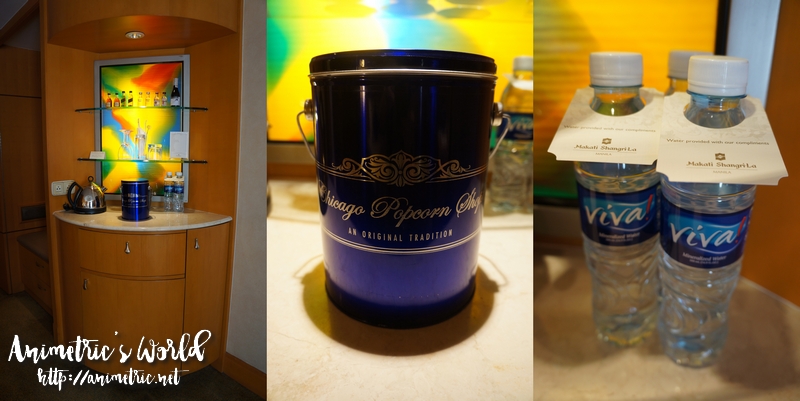 Samsung provided us with a bucket of Chicago Mix from Chicago Popcorn Shop! We had complimentary bottles of water from the hotel too.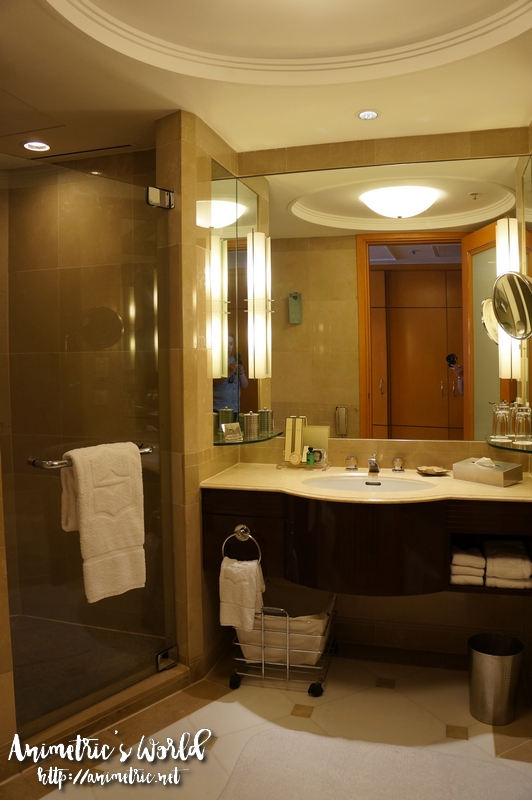 Here's a peek at the bathroom. There's an enclosed shower area, a bath tub, and a toilet.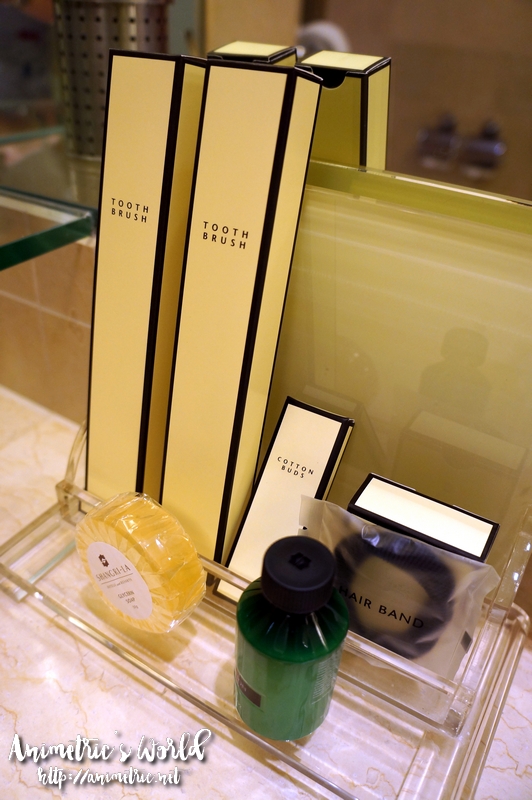 Toothbrushes, soap, lotion, shampoo, conditioner, lotion, cotton buds and pads, and even a ponytail holder is provided.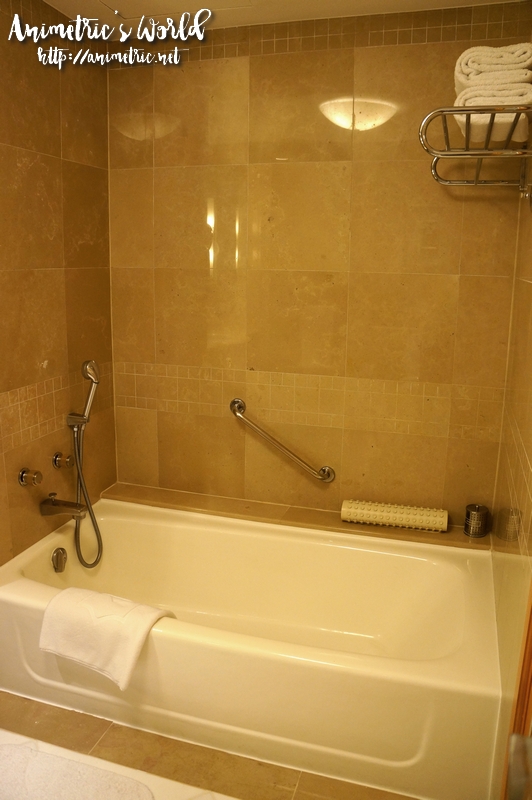 The bathroom is pretty nice overall.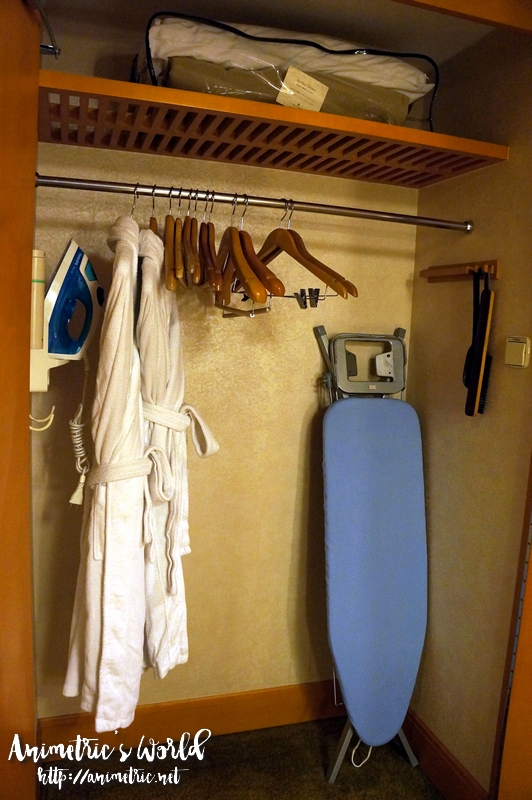 The room cabinets are equipped with robes, a flat iron, hangers, bedroom slippers, a flashlight, a digital safe, shoe shine cloths, laundry bags, and all the usual things…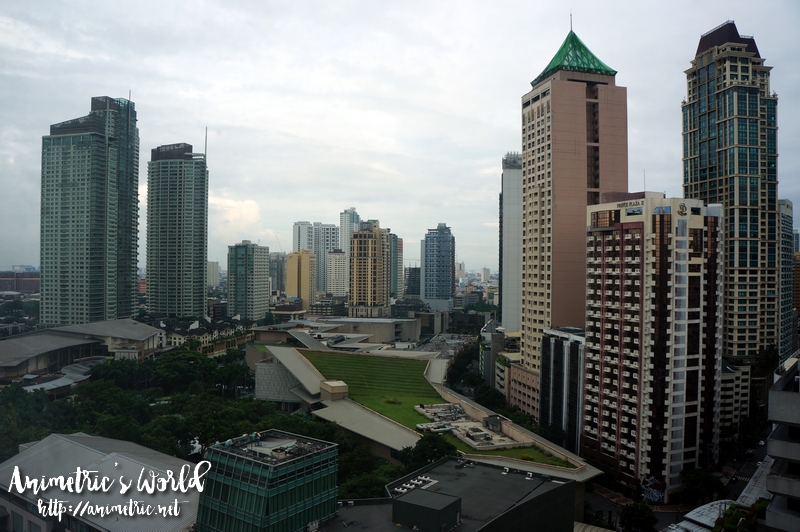 This is the view from our window. Makati was so peaceful and serene, not to mention picturesque during the long weekend! We enjoyed the Makati Shangrila Hotel Deluxe Room — it was nice and comfy plus we could set the aircon all the way down to 16°C! They even replenished our fruit bowl and water supply when they turned the bed in the evening. The hotel is conveniently located too. When we wanted to shop or eat we just crossed over to Glorietta.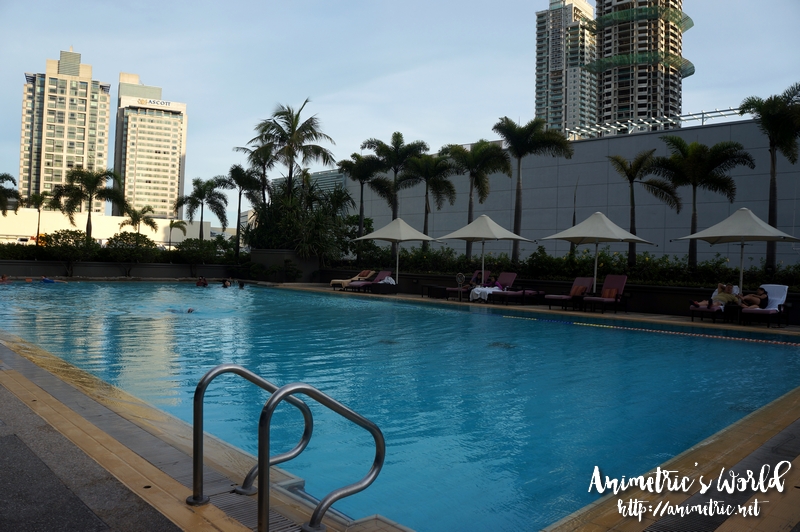 Their swimming pool is super nice too. It was actually one of the highlights of our stay.
I have separate posts for the Samsung 65″ Curved UHD TV and the Circles breakfast buffet.
Makati Shangrila Hotel
Ayala Ave. cor. Makati Ave.,
Makati City
813-8888
http://www.shangri-la.com/manila/makatishangrila/
Like this post? Subscribe to this blog by clicking HERE.
Let's stay connected: