Our overnight stay at Makati Shangrila Hotel was packaged with free breakfast for two at Circles Event Cafe, so hubby and I availed of the breakfast and just paid for the kids. It costs roughly around P1,500+ per adult while kids 0-6 years old eat free and those 7-12 are pegged at half-price. I have an EDSA Shangrila Privelege Card and so I had 10% off — it came out to P590 per kid. Not bad.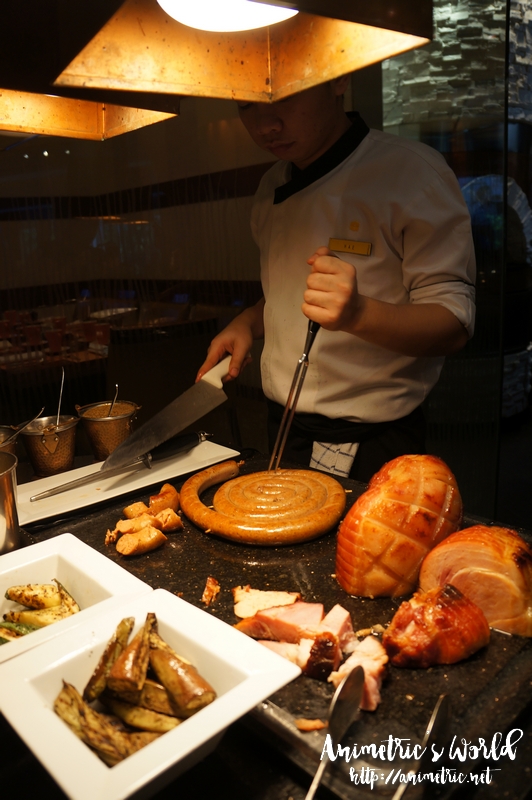 I went around the buffet area before settling down. Eventually I got some ham and sausage from the carving area. There's an egg station I failed to take a photo of and you can order eggs the way you want them. I usually go for an omelet with everything in it but this time, I decided to make a healthier choice by opting for a single soft poached egg.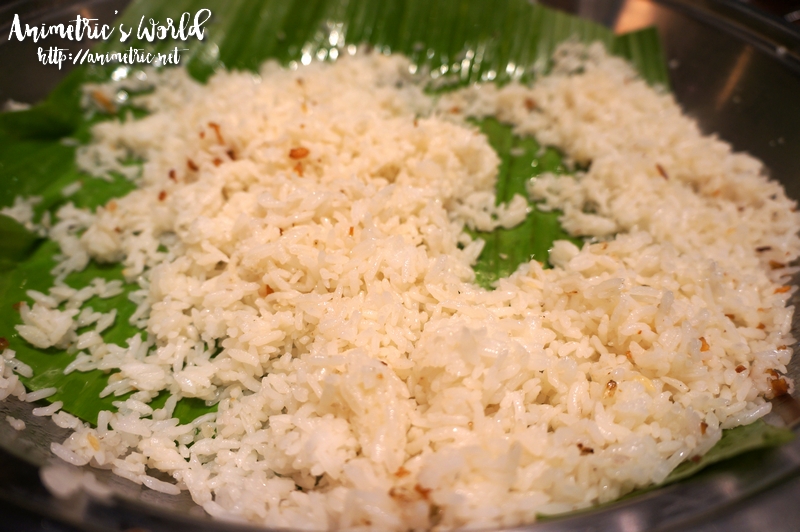 If you're the type who needs rice for breakfast, there's garlic rice. There's congee too. Both my kids had garlic rice.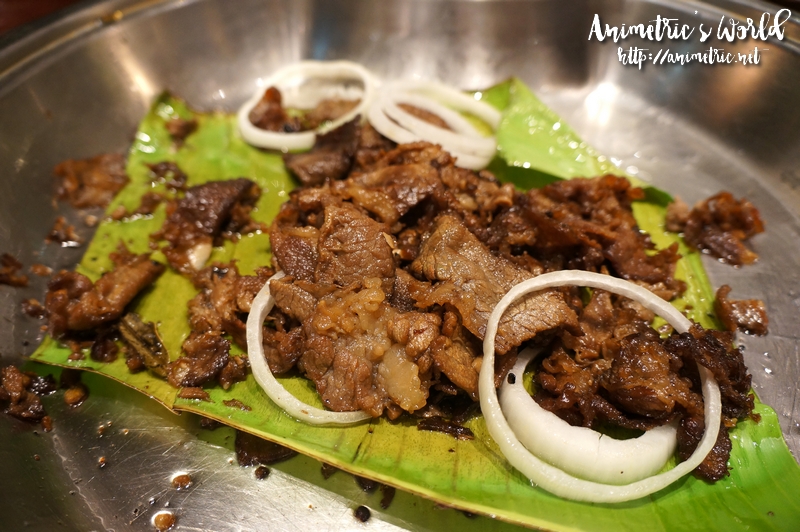 They have all sorts of Pinoy style breakfast viands like Beef Tapa,
Danggit
, Corned Beef, etc.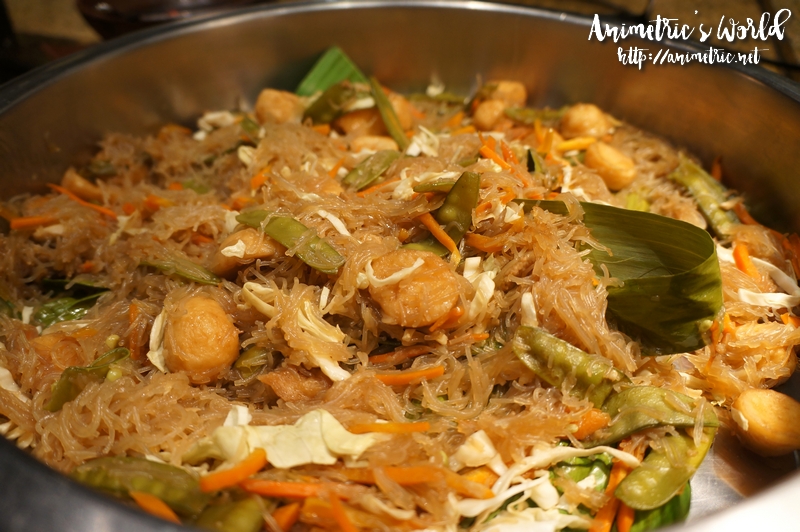 More carb options include an assortment of breads and pancit.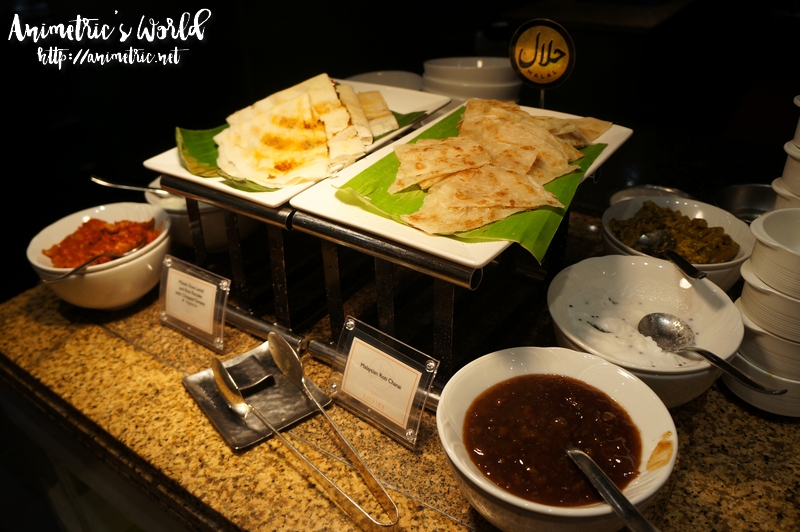 There were even Indian breads like roti and naan.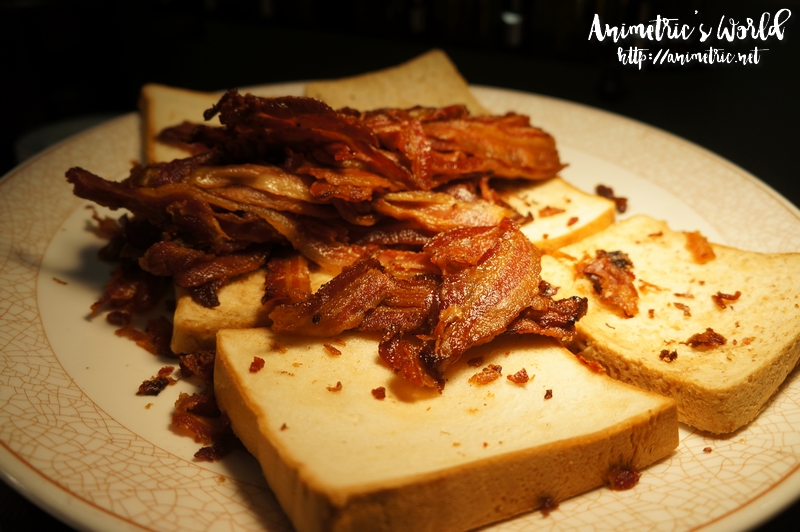 Bacon? Check.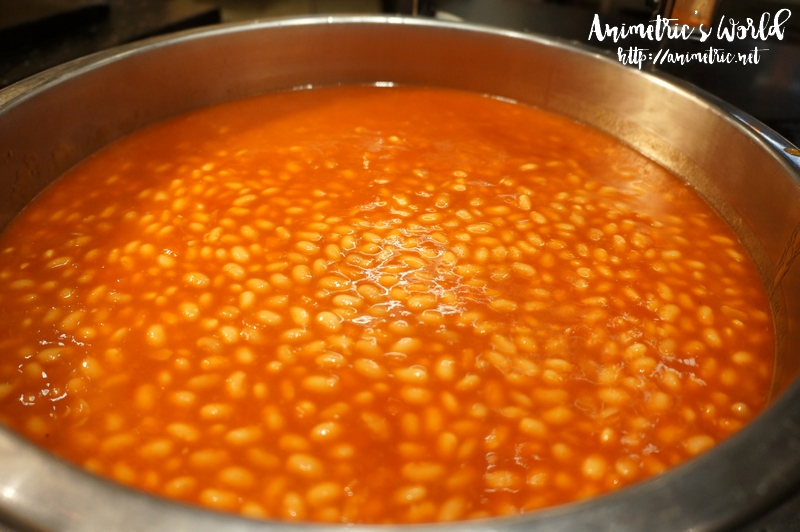 Baked Beans too! I forgot to get some of this darn!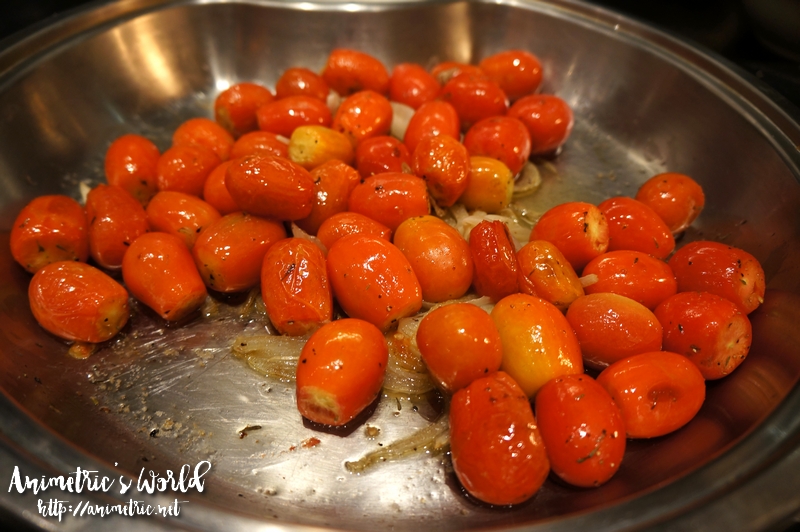 I got some wonderfully juicy cherry tomatoes to go with my poached egg.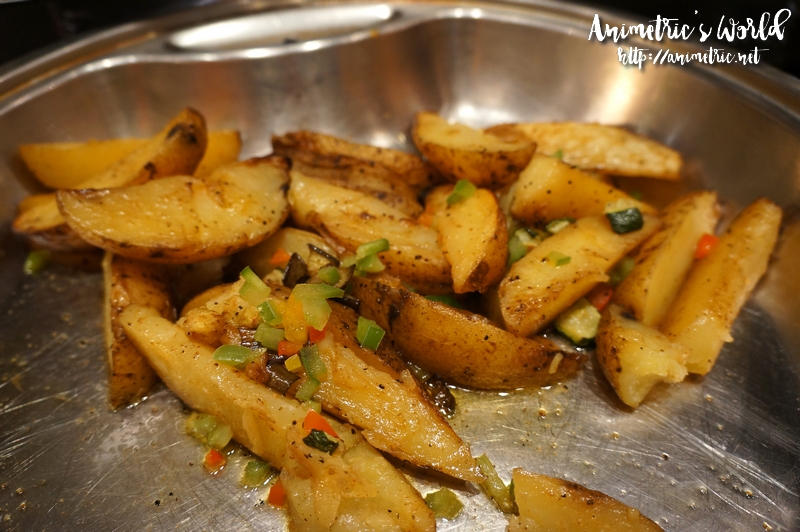 There were a lot of potatoes in that buffet — Potato Wedges, Hash Browns, and even Potato Salad.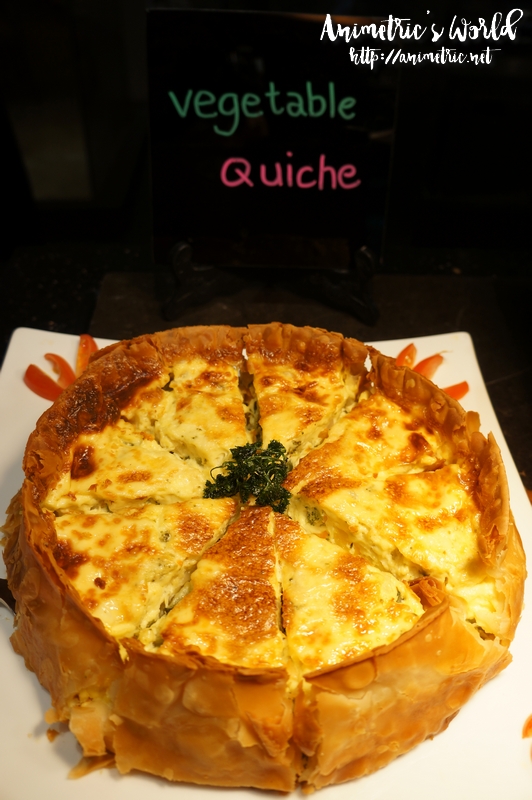 Vegetable Quiche! There was chicken pie too.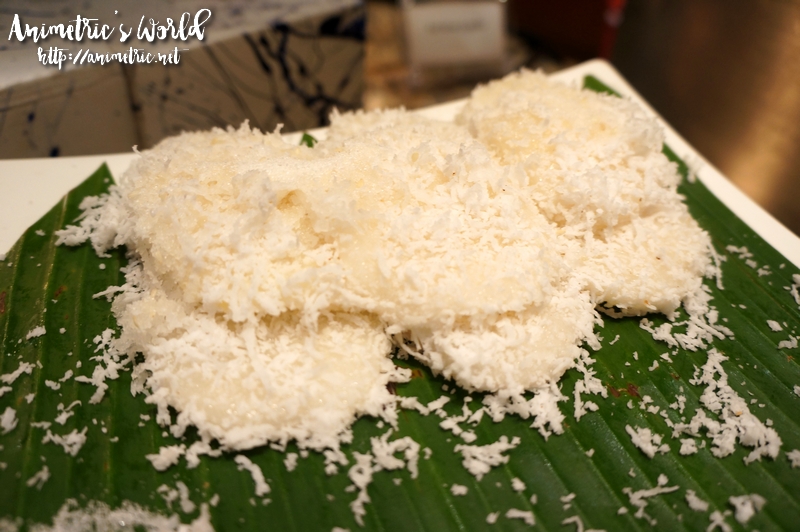 There was an entire section devoted to pancakes, waffles, and kakanin (native Philippine rice cakes). I liked the palitaw best but there was also bibingka, bico, sapin-sapin, suman, etc. There were even sushi, sashimi, miso soup, and grilled salmon all housed in a mini Japanese station further down.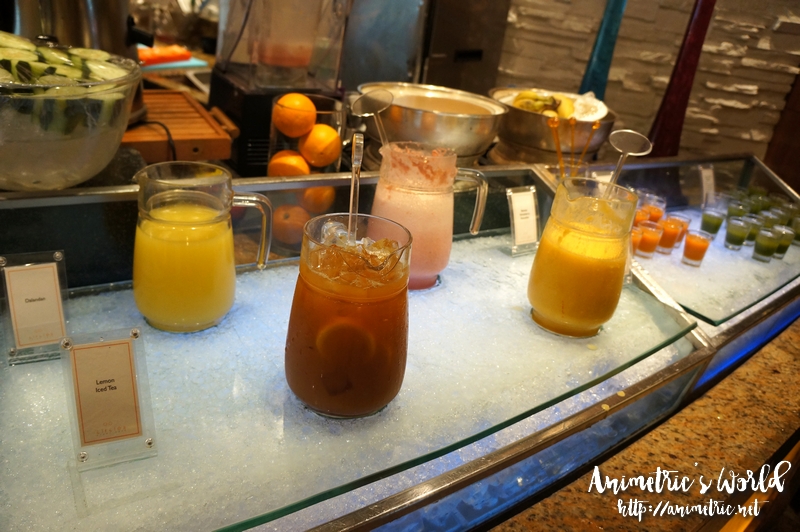 I was amazed at the selection of freshly prepared real fruit juices which included dalandan juice, watermelon juice, strawberry banana smoothie, mango pineapple smoothie, tomato orange juice, and cucumber juice — all of these aside from the usual coffee, tea, and hot chocolate!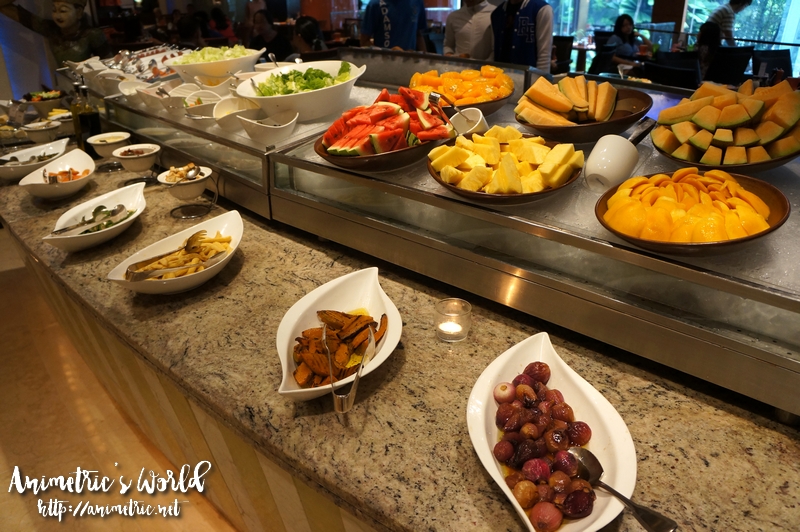 There's also a salad bar, fresh fruits, and all kinds of cold cereals. I can't even begin to show you a fourth of the entire spread. There was so much food I was overwhelmed. I ended up eating just one plate, lol.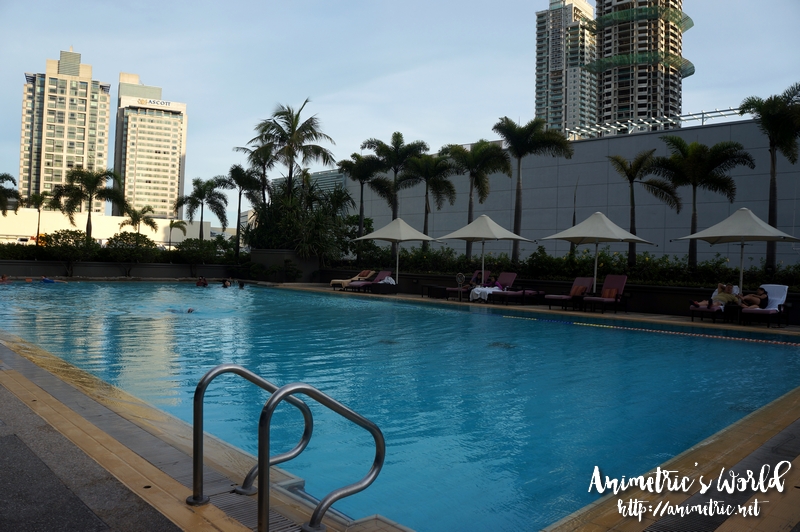 Anyway after breakfast, you can burn off the calories by swimming. I like Makati Shangrila Hotel's swimming pool area. The depth ranges from 4 feet to 8 feet. It's perfect for families with kids!
Makati Shangrila Hotel's Circles breakfast buffet offers an excellent selection of food at pretty reasonable rates (especially considering it's a high-end hotel). There were a lot of people that morning probably because it was a long weekend so it was a bit cramped but we enjoyed the spread all the same.
Circles Event Cafe
Lobby Level Makati Shangrila Hotel
Ayala Ave. cor. Makati Ave., Makati City
814-2580
Like this post? Subscribe to this blog by clicking HERE.
Let's stay connected: