As promised, I have a separate review post for the Samsung 65″ Curved UHD TV. It's the reason we had a staycation at Makati Shangrila Hotel.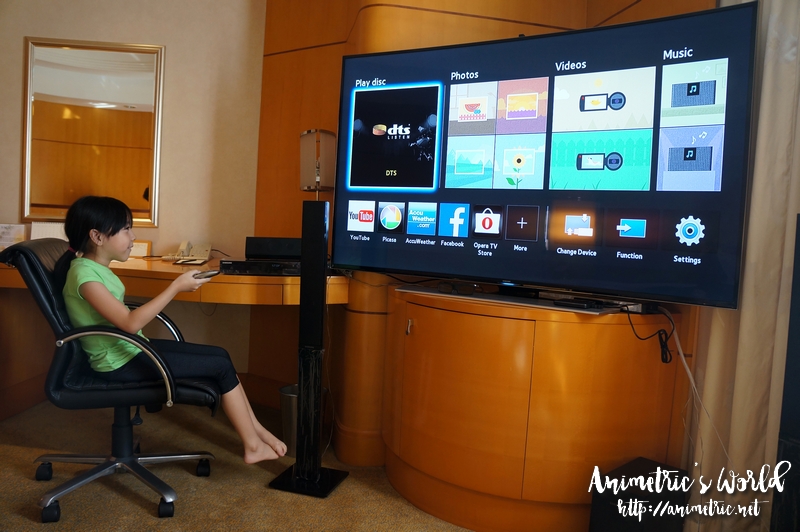 The first thing that struck me was how big it was. No, big is an understatement. The TV is ginormous — 65″ in diameter.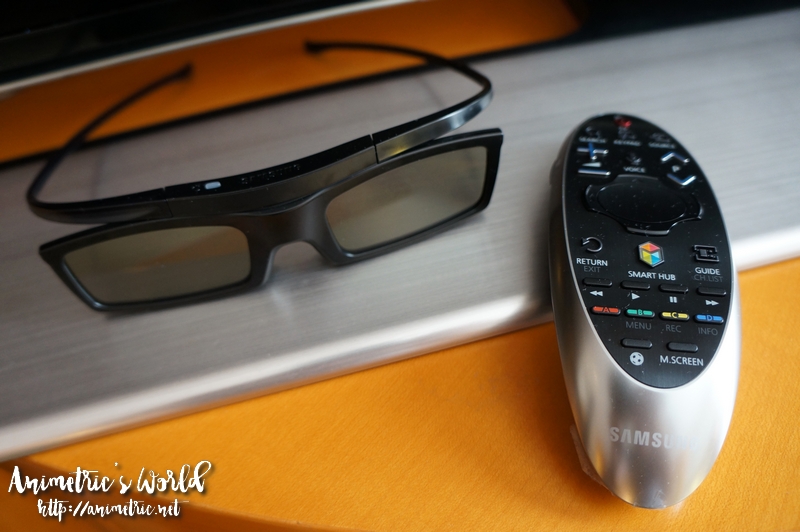 It comes with 3D glasses and a remote. Like the Samsung Smart TV I reviewed before, this one has a 3D mode. We took turns trying it just for fun. It's 3D all right, but not the hardcore 3D that's dizzying. I'm not too fond of 3D especially for extended periods of time. Good thing the Samsung Curved UHD TV's 3D mode just adds a bit of depth to what you're watching but you can watch it quite comfortably.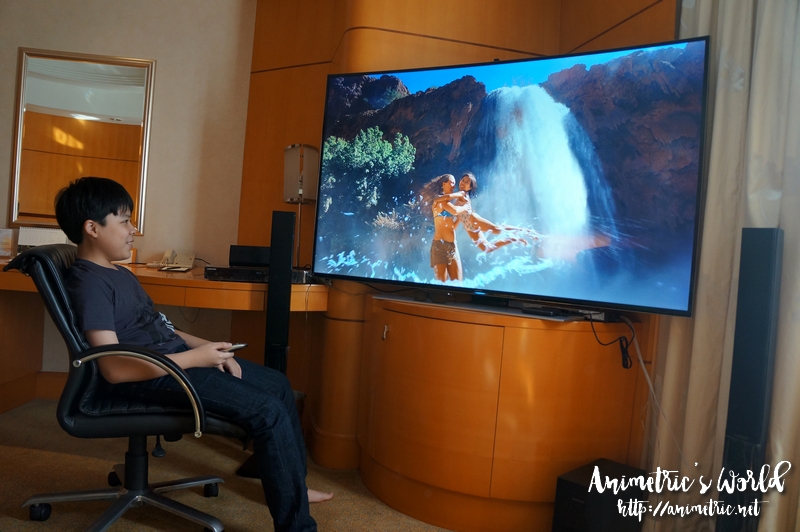 The Samsung 65″ Curved UHD TV's picture quality is soooo good you don't actually need to use the 3D mode. It's as if the people in the screen are in the same room as you. You almost feel like you can reach out and touch them.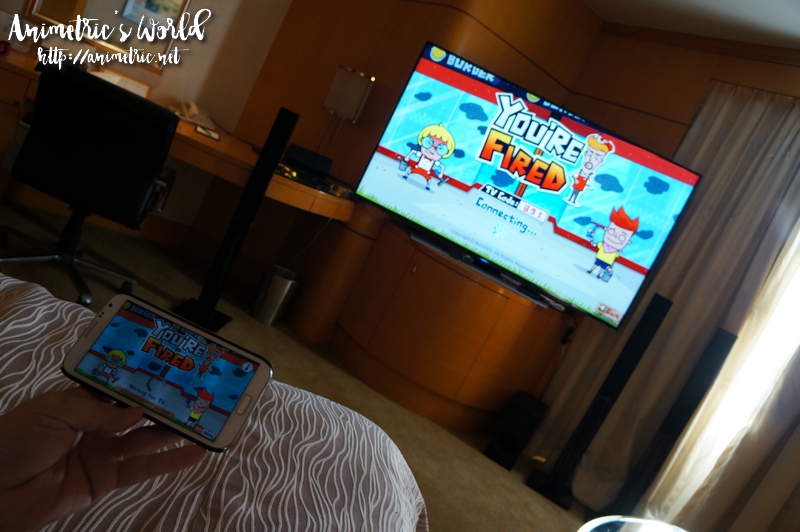 You can even turn your Samsung phone into a controller and play Samsung App games on the TV. There are a lot to choose from which you can just download. One of the advantages of having a curved screen is there's virtually no viewing angle. You can stay anywhere on the bed and even if you aren't directly in front of the "sweet spot" or center of the screen, you can see everything.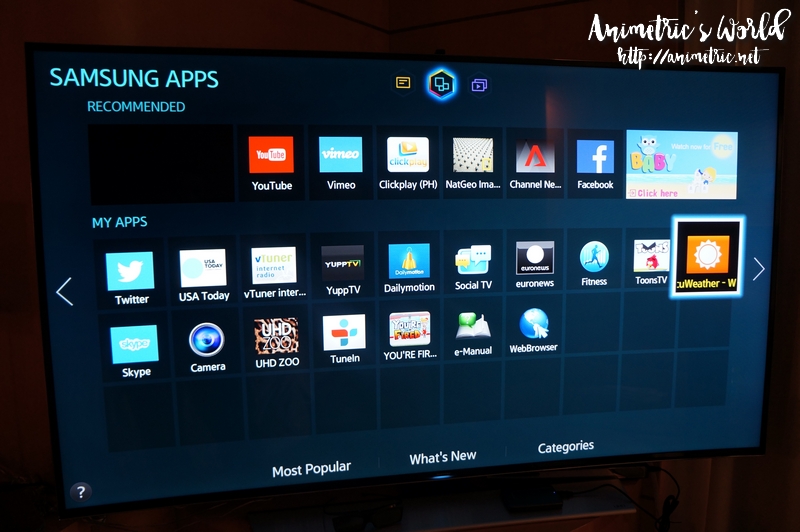 There's a dedicated menu screen just for Samsung Apps.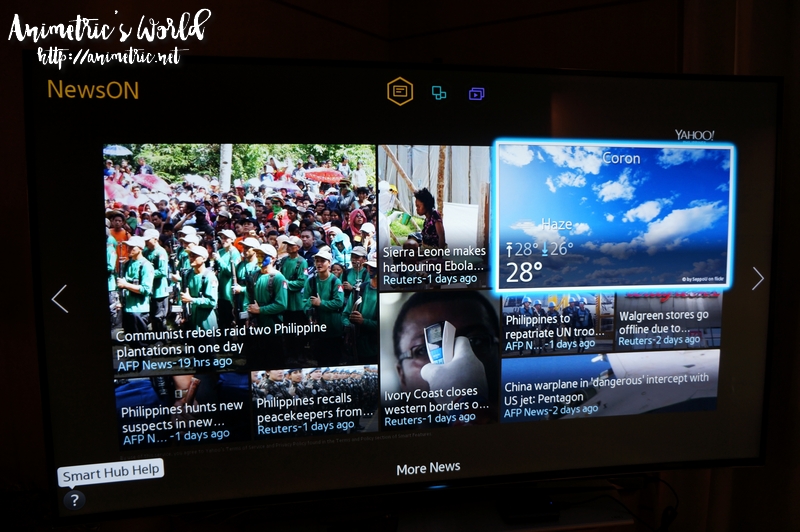 Do you like keeping tabs on current events? There's a dedicated menu screen for that too, you can keep yourself updated with what's happening in and out of the country just by clicking on a window.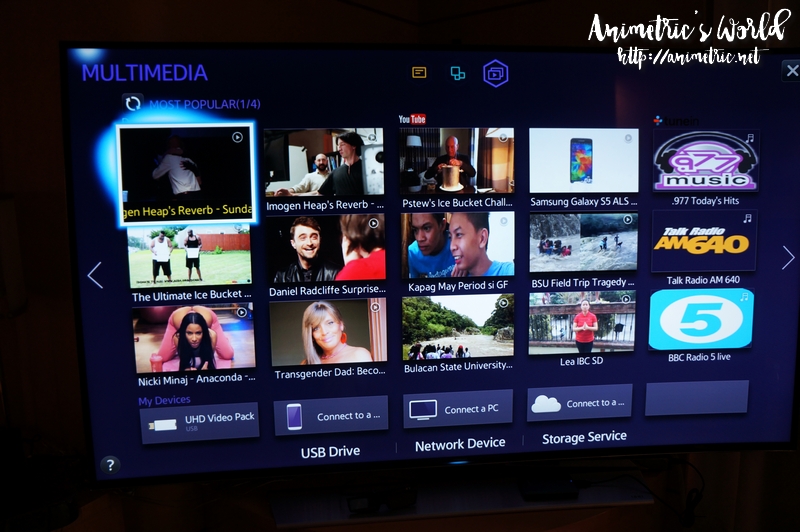 You can watch regular TV, cable TV, and real time streaming videos.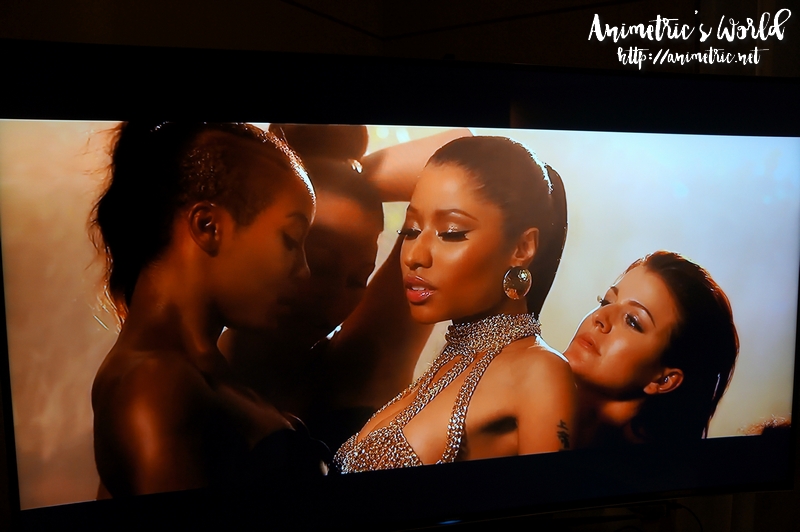 I don't know why but Nicki Minaj's Anaconda music video kept popping up in the Multimedia menu. It must be the rage right now. We watched the Vevo video and wow, it was in impressive HD format — incredibly vivid and clear.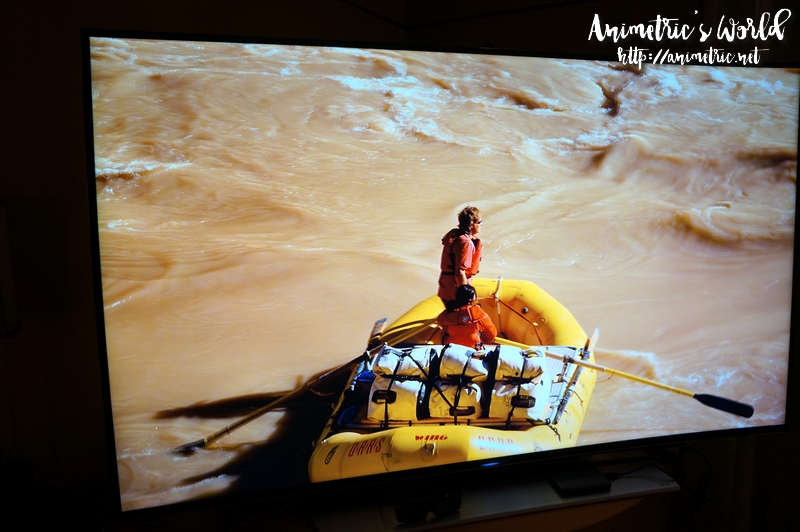 We also watched a lot of pre-loaded travelogue videos. Hubby remarked that it felt like touring the world without really leaving the bed.
Just like the past Samsung smart TVs, you can use voice control with this model.
I don't recall watching anything sub par in terms of brightness and clarity because this TV has UHD Upscaling which converts low resolution content to UHD picture quality.
It's equipped with a quad core processor so response time is good.
There's a multi-screen function so you can surf the web while watching.
This TV also has anti-surge, anti-humidity, and anti-lightning do it won't easily be damaged by power failures and weather disturbances.
It has a built-in camera so you can actually use it for video calls and/or conferences.
As I've mentioned earlier, there's no viewing angle, you can stay on the side and still enjoy the same great view of the screen.
Downside? The price — this retails for P299,900 but it's actually less expensive compared to the earlier release of the Samsung Smart TV I tried since that one debuted at over P350k.
We were all definitely very impressed with the Samsung 65″ Curved UHD TV. It made our staycation so much more enjoyable. 🙂
Like this post? Subscribe to this blog by clicking HERE.
Let's stay connected: