Undoubtedly one of the best K-Dramas I watched last year was Blind, starring OK Taecyon and K-Pop group Apink's Jung Eun-ji. It's also the 104th series I've finished. This is a thriller that will keep you guessing all the way up to the end, much like Lee Seung-gi's Mouse.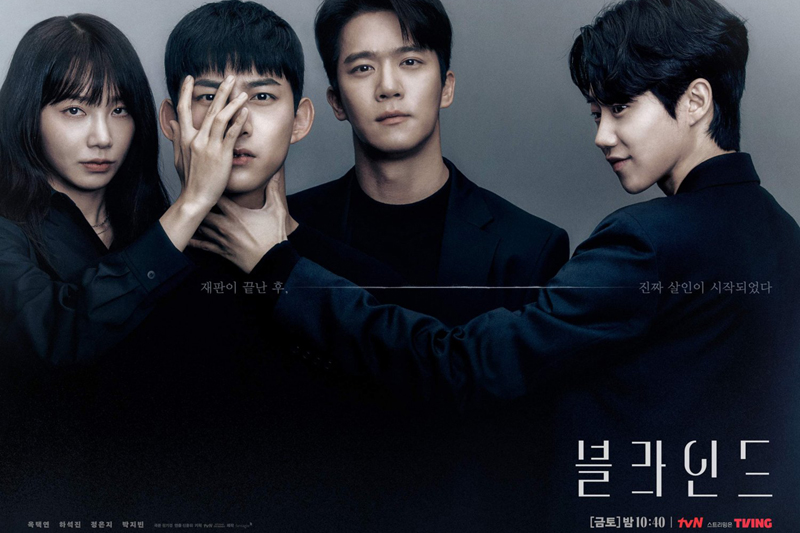 OK Taecyon plays Ryu Sung-joon, a passionate detective who wants nothing but to put bad guys away. His older brother is Ryu Sung-hoon, an upright judge who is handling the jury trial of a serial murder case that Sung-joon supposedly cracked.
As expected, the case is much more than what it seems. More people are implicated, including Sung-joon himself.
The accused points a finger at Sung-joon as the murderer which casts doubt on the case. Sung-joon becomes a person of interest and his police priveleges are revoked.
Sung-joon goes rogue to find out what's really happening. He befriends social worker Jo Eun-gi whose life he saves during a hostage situation. Sung-joon, Eun-gi, and Sung-hoon embark on an investigation of their own.
But the truth is just as complicated as the serial murder case, with its roots dating back to the past… to an institution known as the Hope Welfare Center.
I can't really say anymore without spoiling it for you but this series is wow, just wow. If you enjoyed Mouse, you'll love this. Blind kept us guessing until the very last episode. There are gruesome murders and some violence due to the serial killer storyline but overall this series is done very very well.
Blind is extremely well-cast. From protagonist to antagonist, the actors all fit their roles perfectly and turn in exceptional performances. I was impressed by OK Taecyon and Jung Eun-ji since they are originally K-Pop artists by trade.
Semantics also play a very important part in the ending. All I will say is listen carefully to Sung-hoon and Sung-joon's last conversation in the series. Sung-joon goes back to addressing Sung-hoon as "hyung", which is the Korean term for older brother used in the same way as "kuya" in Tagalog, "gēgē" in Mandarin, and "ani" in Japanese. This seemingly minor thing plays a pivotal role in the two characters' relationship, a nuance easily missed by western audiences since this honorific is an Asian thing with no English equivalent.
Blind is a must watch especially if you're into crime thrillers that keep the audience guessing. If it were a book, it would be a page-turner.
Available exclusively on VIU.
Like this post? Subscribe to this blog by clicking HERE.
Let's stay connected: