My 103rd K-Drama is one that made it to my makjang list, Little Women. They say it's loosely based on Louisa May Alcott's novel but really, I fail to see any resemblance save for the fact that the story is about sisters who grew up poor. There isn't even the same number of sisters here and in the book.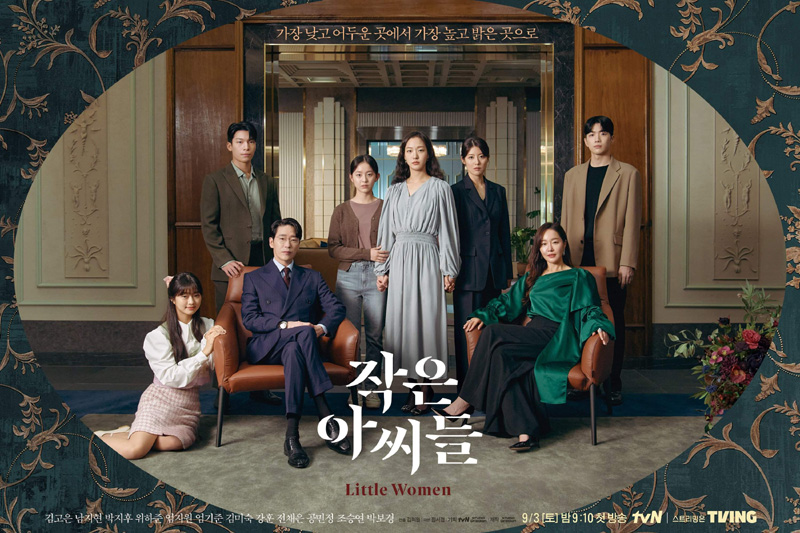 So Little Women is about the 3 Oh sisters — Oh In-joo, Oh In-kyung, and Oh In-hye. In-joo and In-kyung are always looking out for In-hye. They want her to have a better life than what they had so they work their asses off to support In-hye. In-hye is a talented artist who seems to be losing out on opportunities due to a lack of funds. It doesn't help that their parents seem to be irresponsible moochers who do nothing but bury their daughters in debt.
In-joo has the (mis)fortune of stumbling upon 2 billion won from dubious sources. From thereon, their lives are never the same. The sisters find themselves knee-deep in a decades old conspiracy involving noxious orchids and some sort of cult-like business group their wealthy aunt (the only remaining kin they have) is part of.
In-kyung, being an aspiring investigative journalist, takes it upon herself to find out what's really behind the orchids and the group. But she becomes a target of the corrupt politician Park Jae-sang.
Throw in suicides, murders, death and resurrection, stolen identities, corruption, and insane amounts of money and you have a plot that shares no similarity with the novel this drama is supposedly loosely based on.
Still, it's interesting enough to make me want to see where the story is going. At 12 episodes, it's a pretty short and sweet ride. I did find the male characters except for Park Jae-sang little more than set design though. I also thought the series could've ended better — I felt In-joo's character got the short end of the stick. In-hye is not at all likeable from start to finish, but I guess that's how her character was written.
I give this a 4/5. The actors turn in good performances given the available material. Not the best but worth checking out for the bizarreness of it all.
Like this post? Subscribe to this blog by clicking HERE.
Let's stay connected: