Hometown Cha Cha Cha is my 76th K-Drama series. I watched it right after Squid Game because I wanted something lighter in tone. It's a slice-of-life type of series which focuses on successful dentist Yoo Hye-Jin played by Shin Min-A. Hye-Jin and her boss have a falling out at the dental clinic so she takes off to an idyllic seaside town called Gongjin. She used to visit Gongjin with her parents as a little girl. Suddenly it hits her — there's no dentist in Gongjin and she can't afford to start her own practice in Seoul. She decides to permanently move to Gongjin and become the town's dentist.
Hye-Jin finds it difficult to adjust to life in a small town at first. She gets off at the wrong foot with the locals and she can't seem to do right by them.
She meets Hong Du-Sik, a handsome all-around utility guy in Gongjin who seems to be everywhere all the time. He's a realtor, painter, handyman, barista, and just about everything else including the town chief. Residents rely on him a lot. Du-Sik helps Hye-jin get settled in Gongjin. Soon she has her dental practice up and running.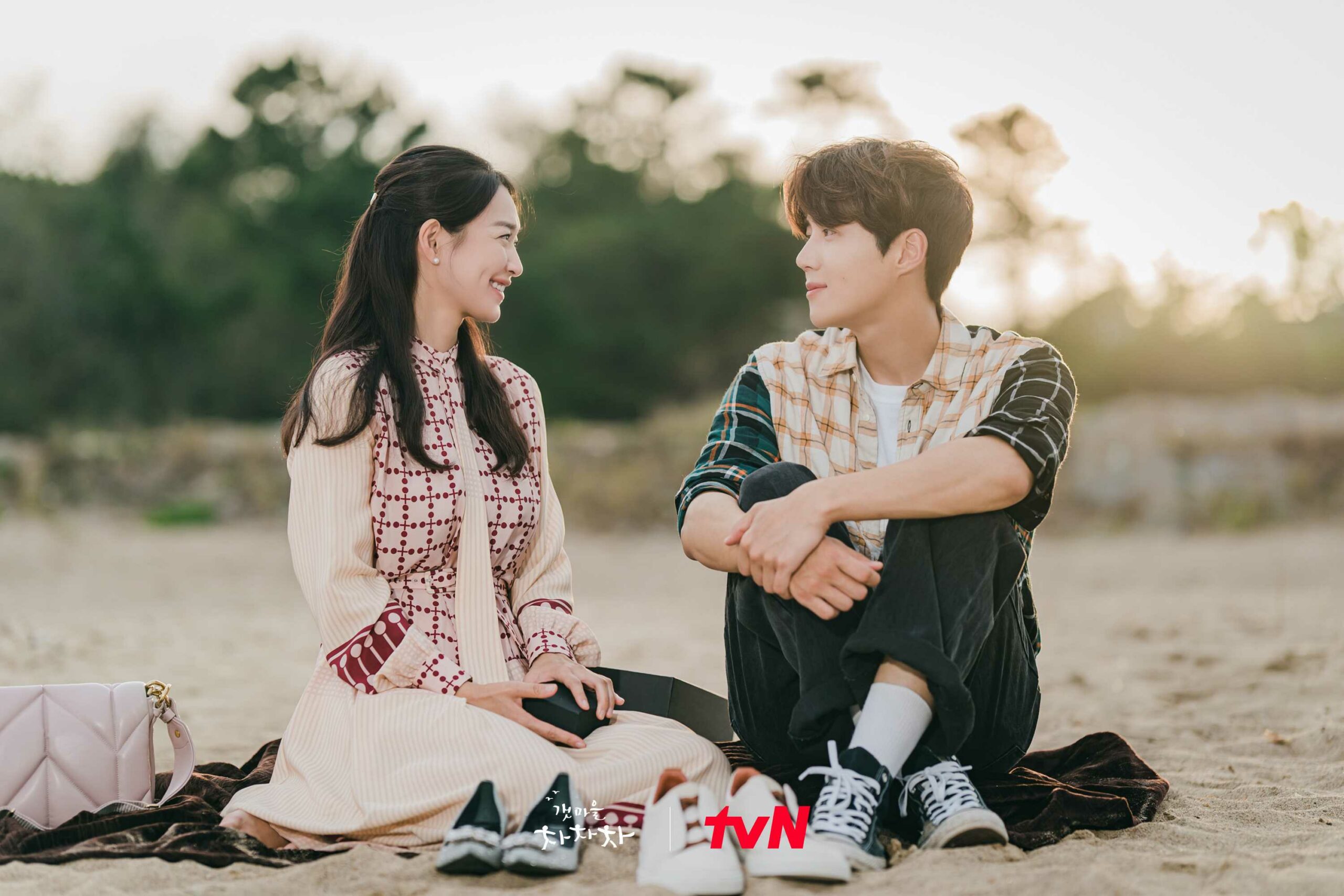 As expected, Du-Sik and Hye-Jin are attracted to each other and eventually fall in love. But Du-Sik seems to have a shady past and a host of personal issues that need to be resolved before they can actually move forward.
Add the perpetually gossiping neighbors to the mix and you have a romantic comedy that's light, funny, but also serious at times. There are a lot of life lessons to be learned from the Gongjin folk as well as the main leads.
Hometown Cha Cha Cha also features the most non-toxic love triangle ever. You'll end up liking BOTH guys, in fact both guys end up liking each other so much they become BFFs. Shin Min-A and Kim Seon-Ho portray Hye-Jin and Du-Sik so well they actually become the characters. You don't see them as actors but as Hye-Jin and Du-sik. I liked how they overcame all the emotional and mental issues without having to go through the usual motions of a tragic break-up. The solid camaraderie of the Gongjin folks is also very touching. You end up caring for all the supporting characters, not just the leads.
Hometown Cha Cha Cha is exclusively available on Netflix.
Like this post? Subscribe to this blog by clicking HERE.
Let's stay connected: