Sometime last month, I was invited to a pampering session at Make Me Blush Nail Spa and Beauty Lounge in Quezon City.
I had a foot spa and a pedicure along with several other bloggers.
I like informal and relaxed gatherings like this one.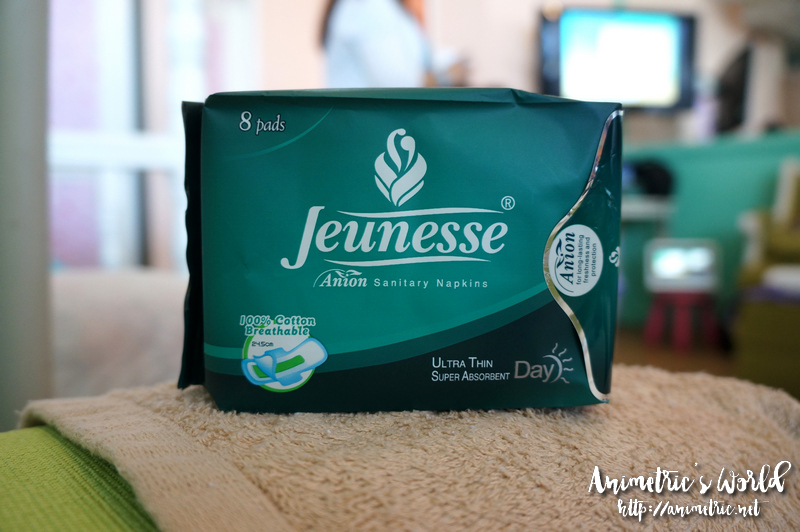 We were there to get acquainted with a relatively new brand for women — Jeunesse Anion. Jeunesse Anion is a complete line of sanitary pads which contain an anion chip. An anion is a negatively charged ion. It is naturally generated by evaporating water and are abundantly found in places like rainforests, beaches, waterfalls, etc. Anions in sanitary napkins help balance PH and hormone levels, reduce inflammation, eliminate unwanted odor, and prevent irritation. This actually isn't the first time I've encountered sanitary pads with Anions. I've seen similar products in neighboring countries like Taiwan and Hong Kong.
The absorbency of Jeunesse Anion Sanitary Pads was demonstrated during the event.
They got a cup filled with green liquid and poured it onto the pad.
One pad can hold a lot of liquid. It quickly turns into gel while the top part remains dry.
There's a Jeunesse Anion product for every type of menstrual concern. I've personally tried everything except the Jeunesse Anion All Night Pad. Jeunesse Anion feminine products are currently available at Watsons, selected Mercury Drug outlets, SM Department Stores, Robinsons Supermarkets, Shopwise, Rustans, Waltermart, Landmark Department Stores, PCX stores, and selected LCC Malls in Bicol. You can also purchase online at http://www.jeunesseanion.com/buy/.
Anyhow, I had a nice pedicure during the event! 😀
Phenomenal Mama, Animetric, and Mrs. Martinez
It was nice chilling with blogger friends! Thank you Jeunesse Anion for having us over!
Like this post? Subscribe to this blog by clicking HERE.
Let's stay connected: